Topics Covered
How to Create a Text Assignment Field

How to Create a Select Assignment Field

How to Edit and View the Assignment Field
Target Users
Organization Administrators
Required Permissions
Service Provider - Assignment fields
Introduction
ATLAS Workflows can set assignment fields that allow users to persist data across employee's post assignments, which are not already part of the system data and not needed globally. The assignment fields can get configured at the following levels:
Post

: The field exists at post level only

Mission

: The field exists at mission level and posts under this mission

System

: The field exists globally and can be used at all missions and posts
There are two types of Assignment fields:
Text
Select

: This is a dropdown list
How To Create A Text Assignment Field
1. Go to the Administration menu and scroll down to Org Configuration and click Assignment Fields. Click on the Add New Assignment Field.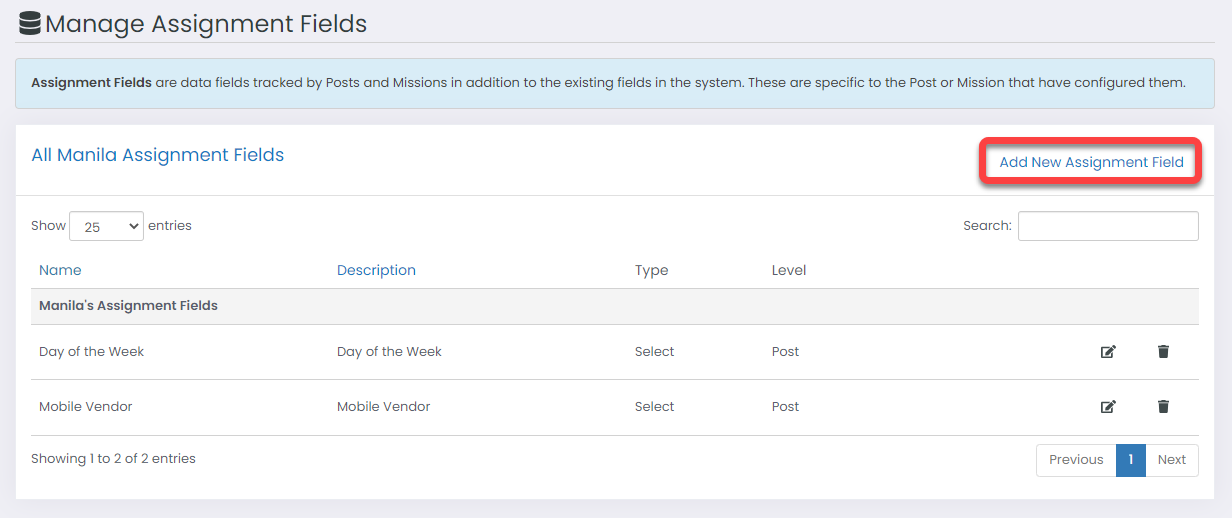 A new window opens and you can select the Type, enter the Name of the Assignment Field and the Description. You may also set the permissions on who should be able to see or edit the Assignment field and who has no permissions at all.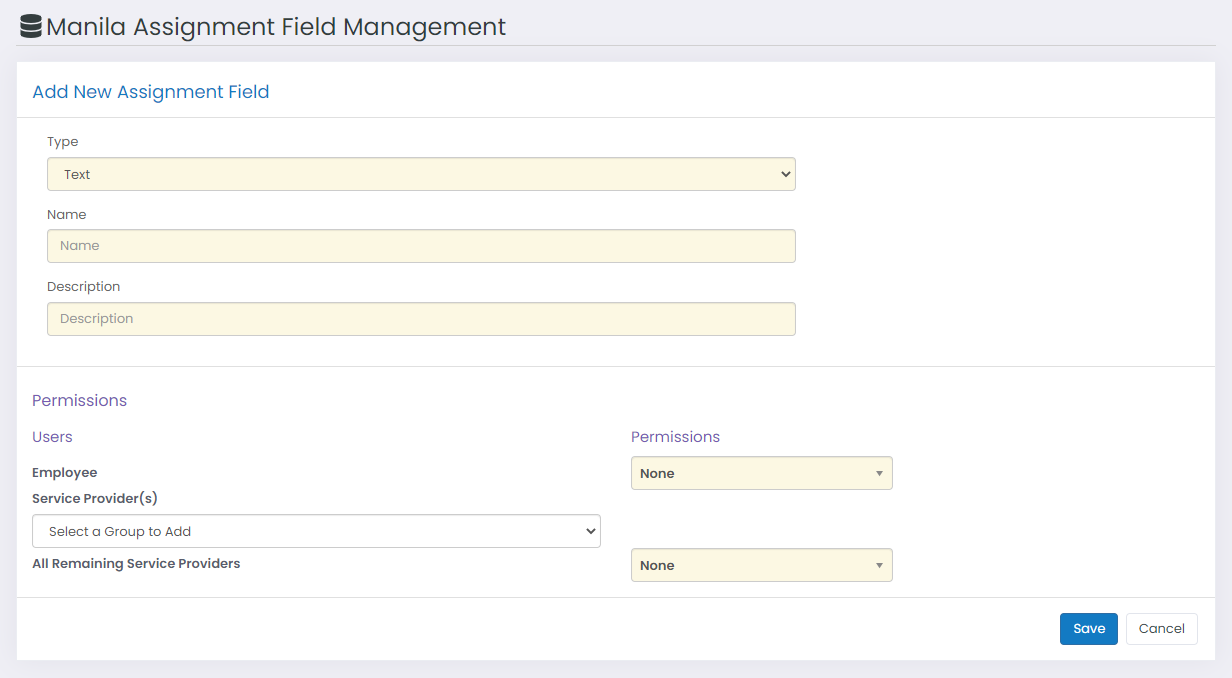 Click the Save button.
How To Create A Select Assignment Field
To create an Assignment Field type, click on the drop down and select the Data Source you want to use. As you can see in the screenshot below, you can choose Data Sources from different levels.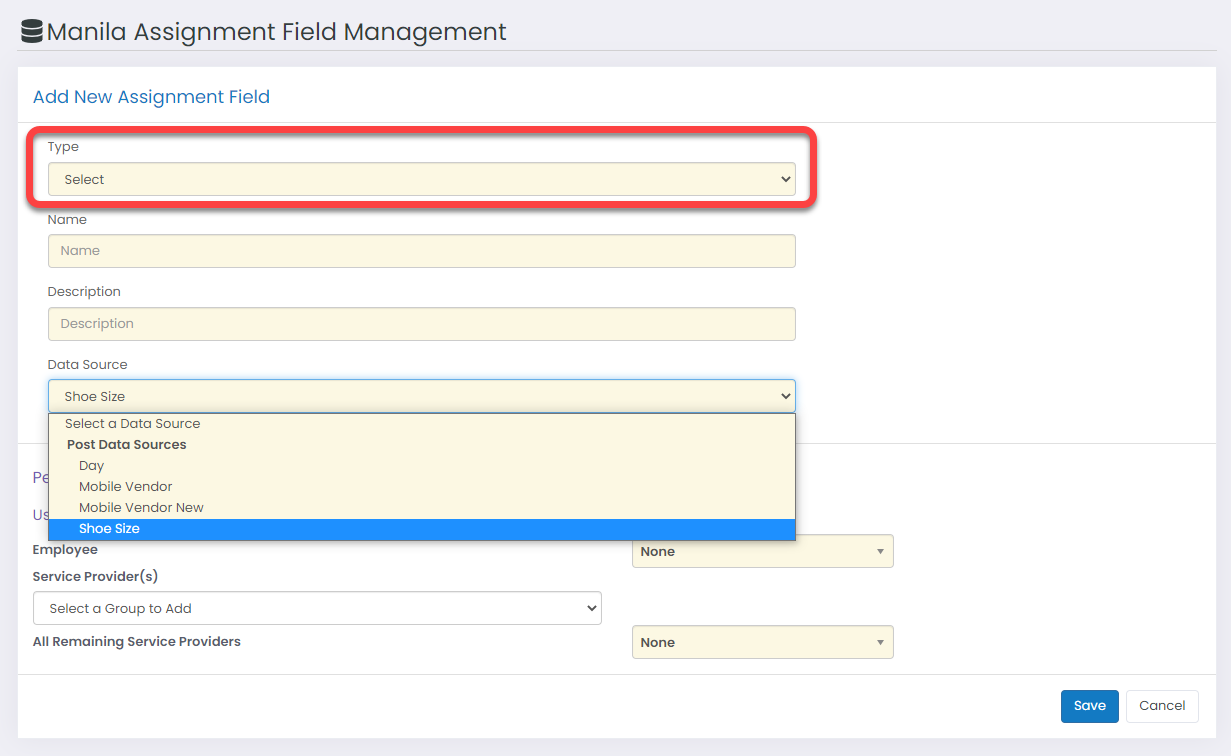 Choose the permissions and click on the Save button.
How to Edit and View the Assignment Field
Here you can edit or delete the Assignment Field. Click on the

icon to edit or the

icon to delete.