Pre-requisites: n/a
Topics Covered
Business Card Set Up
Business Card View
Business Card Mobile Feature
Required Permissions
Okta Authentication


Virtual Business Card is a feature within ATLAS Directory that allows users to access public contact information within their Directory quickly and easily. The Virtual Business Card is available via mobile phone. Users scan the QR code found in Contact Information.

By navigating to the My Profile page within the Business Card tab, users can choose what they would like to have publicly visible on their business card. Users can enter the Name and Title that will display on their business card, whether or not they want their photo to display, and choose which of their available phone numbers and email addresses they want to display on the business card by selecting the checkboxes to the right of each option.

Figure- 1

On the Directory dashboard, the business card feature is available when the user clicks 'More Info' for the contact. Users then have the option to either download the business card to their computer or scan the QR code with their mobile device.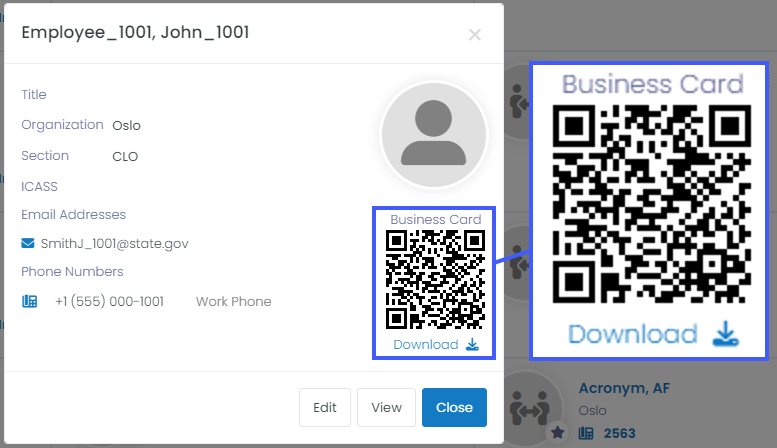 Figure- 2
When the Business Card is downloaded to a computer it will display in a new window as shown in Figure- 3 below.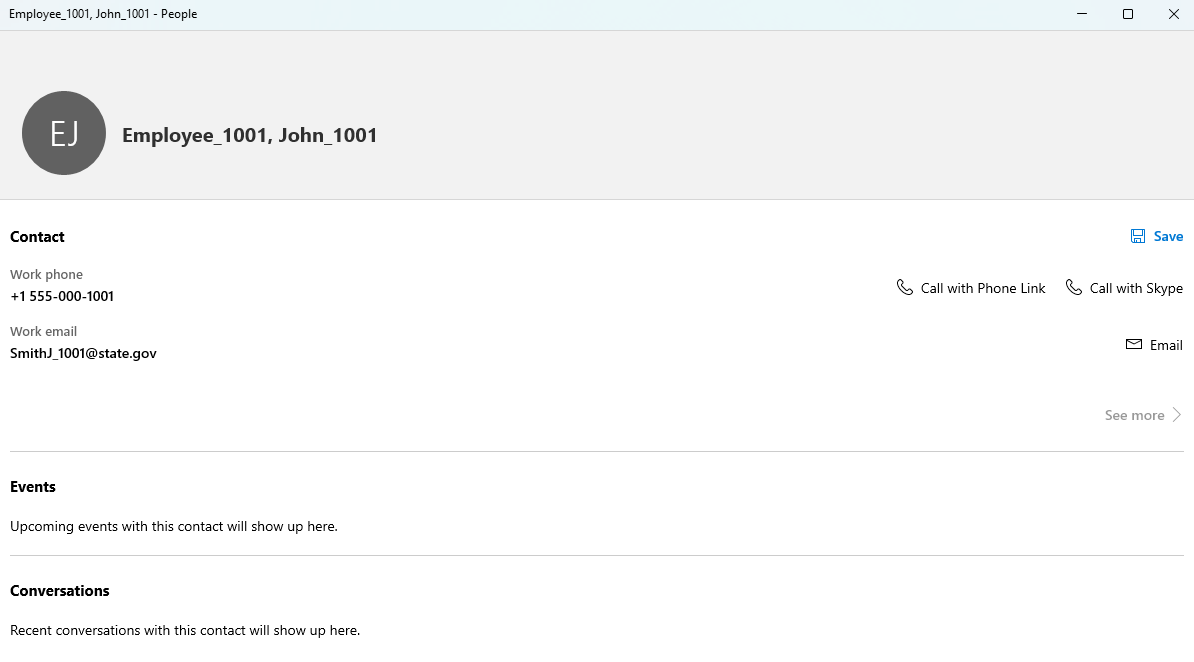 Figure- 3

After scanning the business card QR code with a mobile device, users are prompted to sign in to Okta. Once verified through Okta, the business card displays as shown in Figure- 4 below.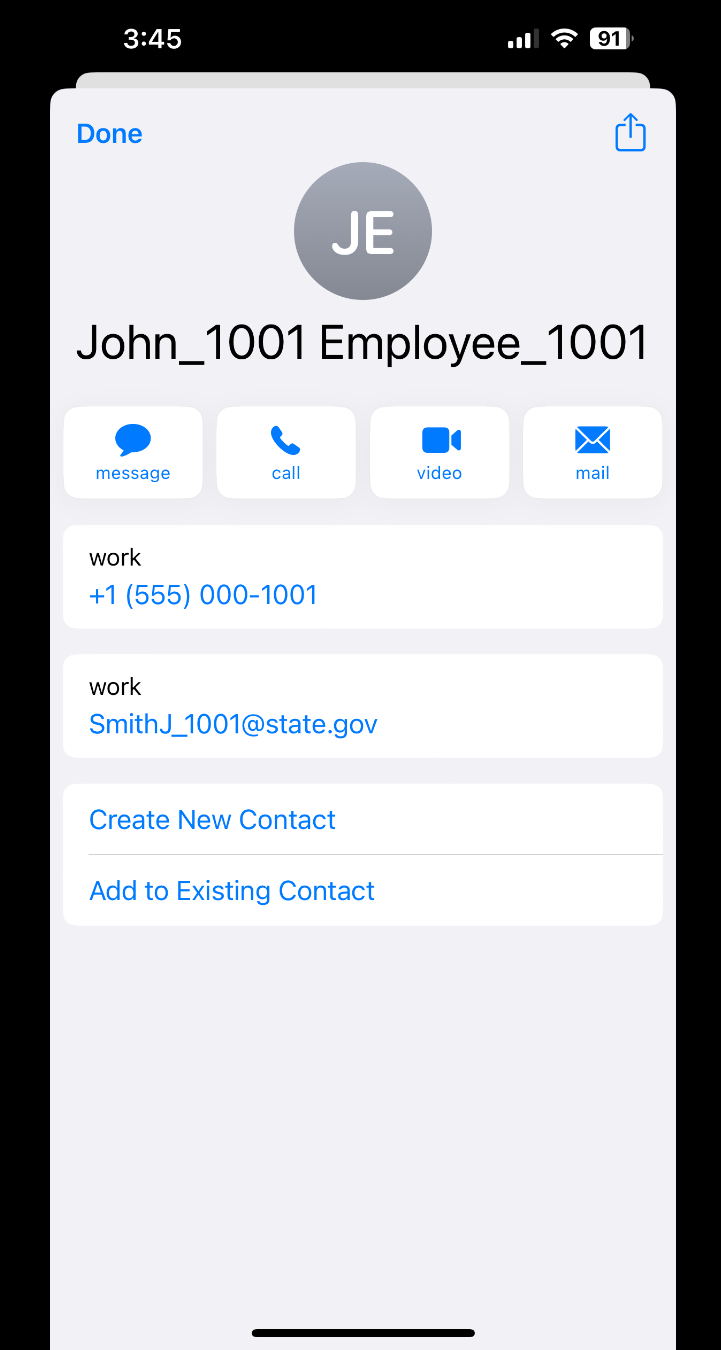 Figure- 4
For additional help, please contact ADG Support by selecting the 'Submit a request' button at the top of the page or by emailing 

adg-support@state.gov.
Visit the Global Application Portal (GAP) for the latest news and information on all the ADG's applications.