Topics Covered
How to Assign an Action
Required Permissions
User Access
Introduction
Actions can be assigned to any employee, including those that do not have access to the application. When an action is assigned the employee will receive an email with the action details.
How to Assign an Action
To assign an action to any employee, including yourself, you must go to the action and click the button on the right. An action menu will appear, which includes an 'Assign Task' option. If the Action already is assigned, the 'Re-Assign Task' option will appear.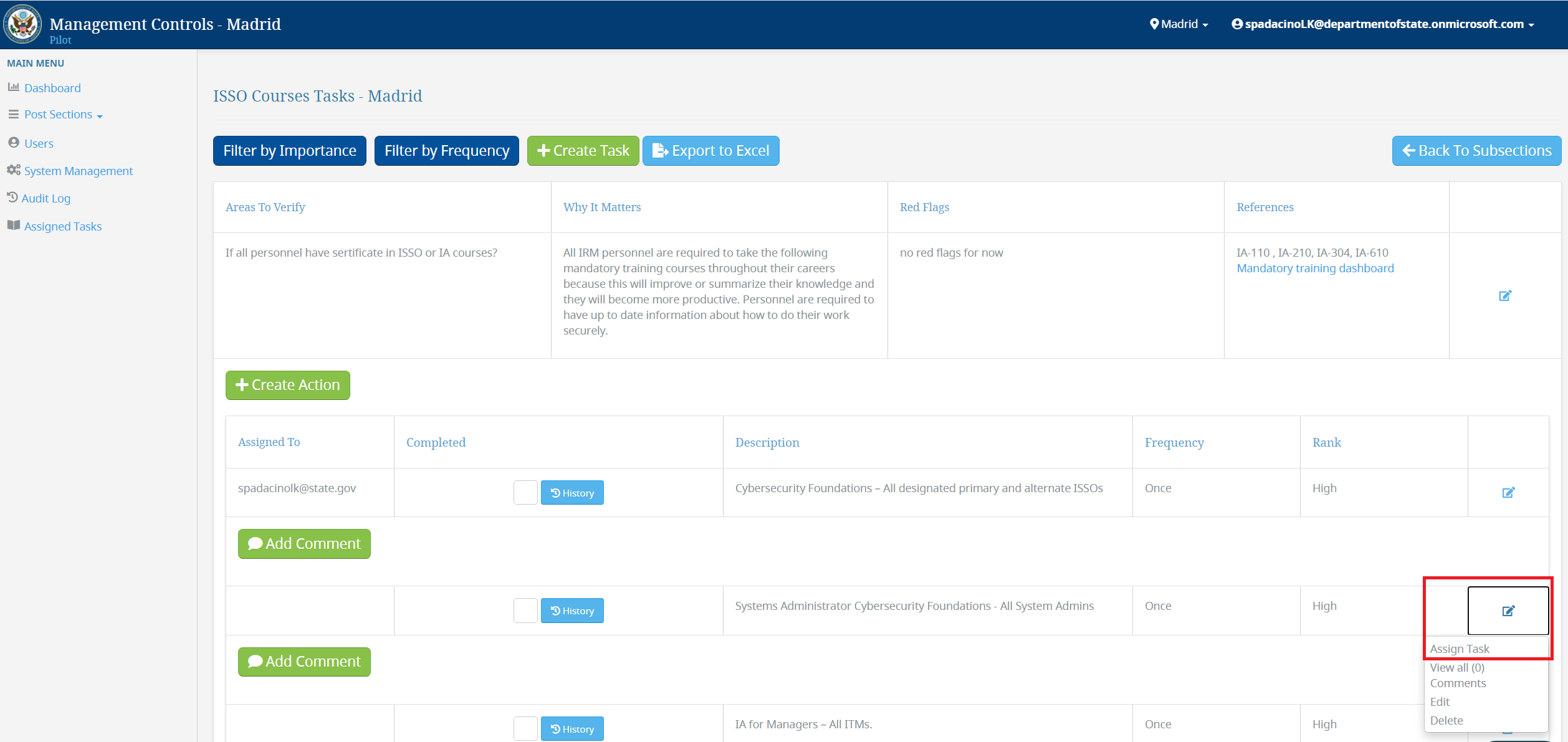 Once the 'Assign Task' or 'Re-assign Task' option is selected, the 'Assign Task to User' page will display. The yellow fields (email and name) are required and the white field (text) is optional. Upon clicking the 'Assign Task' button, an email, containing the action description and the due date. will be sent to the assigned employee.