Pre-requisites: All users can customize their own preferences, there are no special permissions required.
Topics Covered
Customizing Preferences for Users
Target Users
Users
Directory Administrators
Required Permissions
User Access


ATLAS Directory users can customize the application according to their preferences.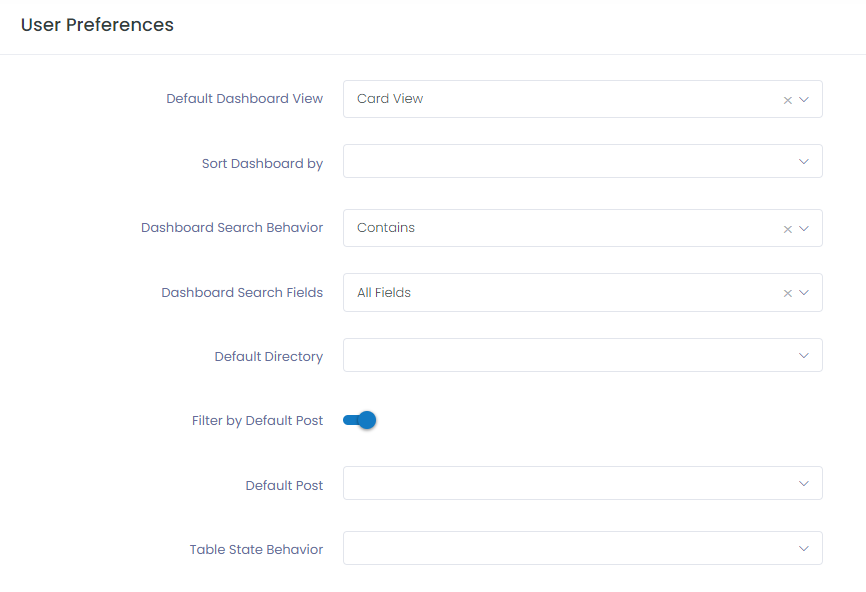 Default Dashboard View controls the default appearance of dashboard:


Sort Dashboard controls the default order of the contacts: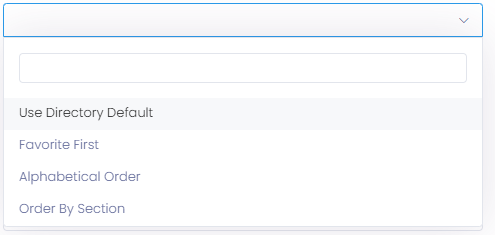 This section controls how the text entered in the search box is used to filter the results:

Dashboard Search Behavior controls whether the text being searched either contains the word or must match the beginning of the word.


Dashboard Search Fields controls which fields are actually searched for the text.

Default Directory lets you specify what is the default directory you want to see (amongst those you have access to).

Filter by Default Post controls whether the dashboard should filter by default contacts from your Post.

Note: The default Post is only available after you select the Default Directory.
Table State Behavior controls whether the tables should remember your last search when the page is reloaded.