Topics Covered
Initiating the Make-Ready Process
Target Users
Housing Administrators
Required Permissions
Residence Manager (min)
Local Admin

Starting the Make Ready Process
To begin the Make Ready Process select the Housing Pool icon on the left side of the screen. Click the residences' corresponding arrow in which you want to start the process.

Click Initiate Make-Ready to begin. Here, you will be able to select on a calendar format the move in date, start date, departure date or key date. After your selection, click Start to begin the make ready task timeline.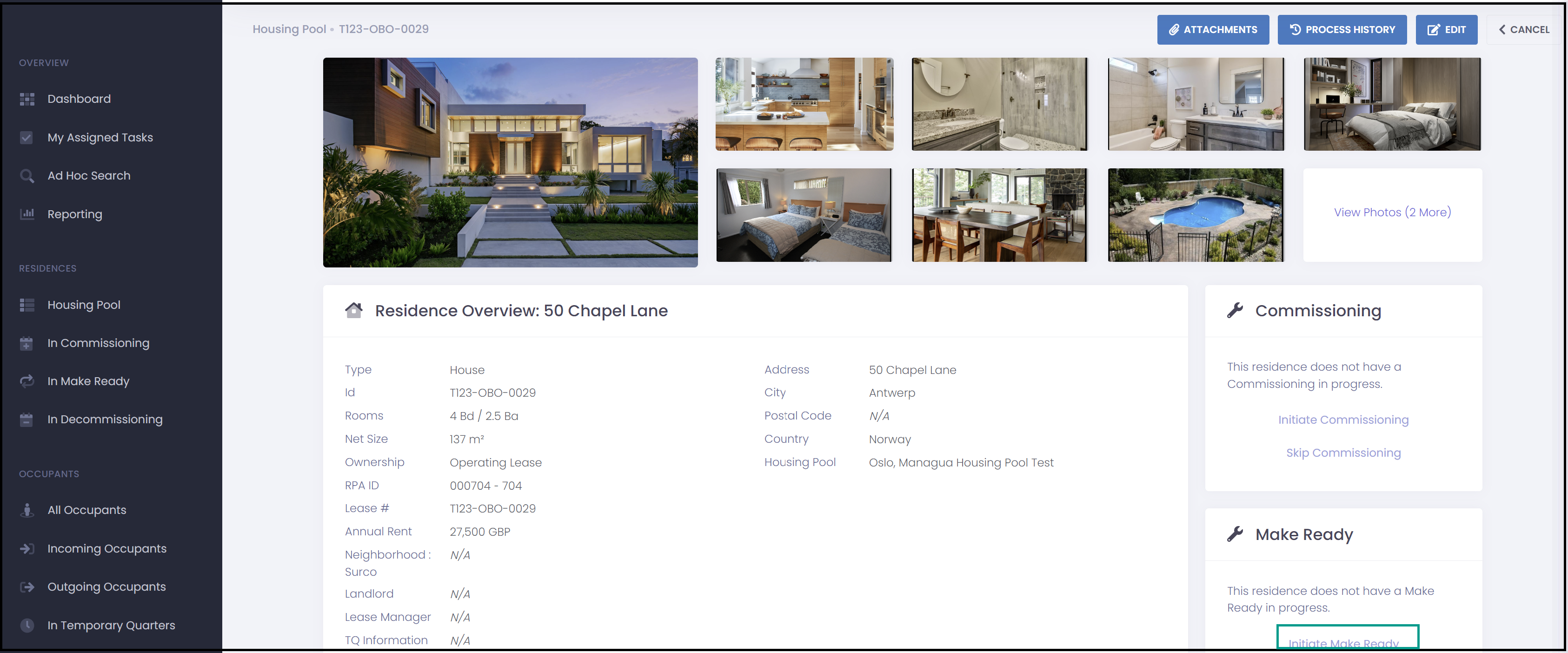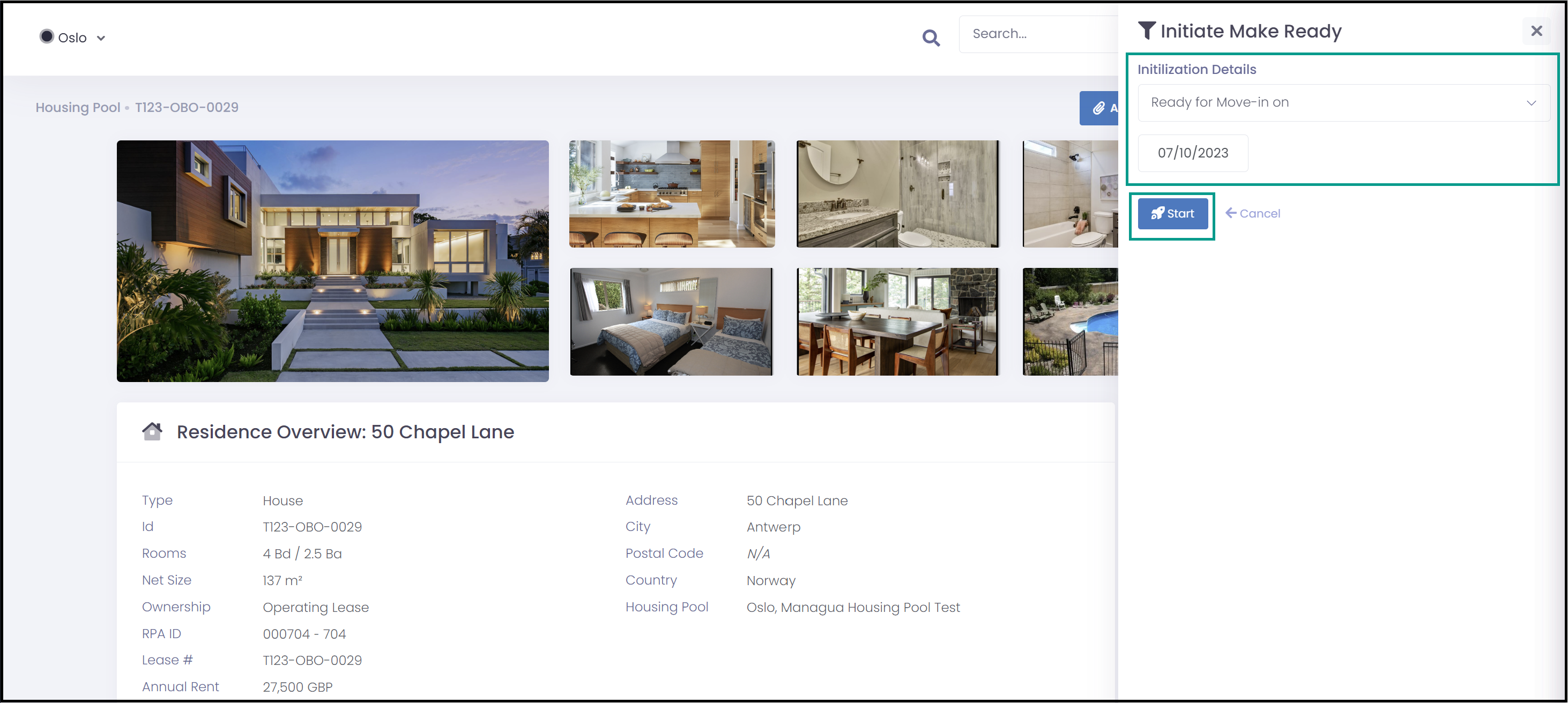 The tasks in the Make Ready timeline are pre-set during the Process Configure stage for that ownership (government vs. leased residence) Click View to see the details of the tasks and to edit tasks. To edit tasks, double click on the task timeline block then the Edit Task box will appear on the right hand side. Always click Update to save your edits.


*NOTE: To create a new task or a new event re-visit the Process Configure Tab > Make Ready > New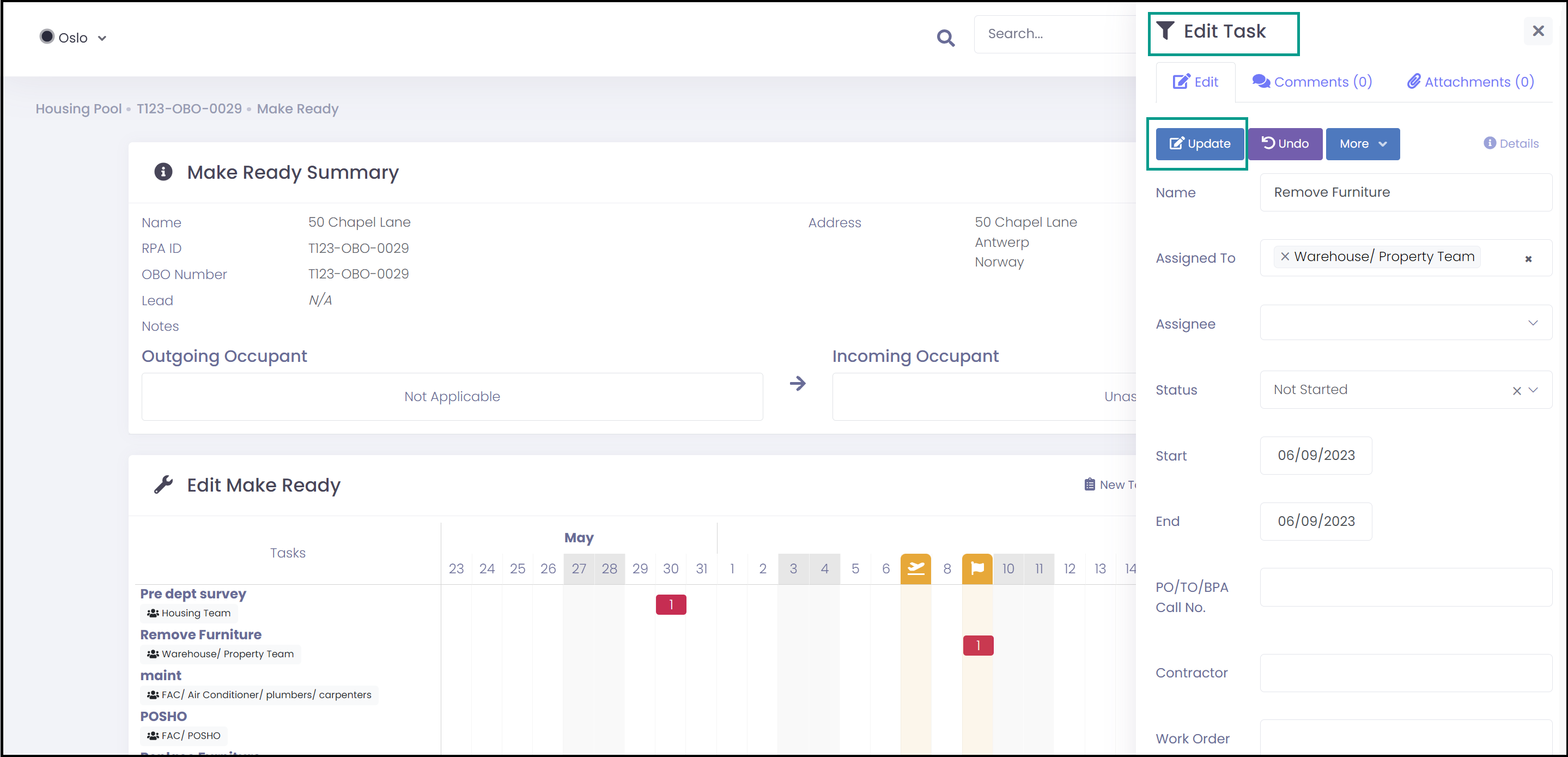 For additional help, please contact ISC at Post or ADG Support by selecting the 'Submit a request' button at the top of the page or by emailing 

adg-support@state.gov.
Visit the Global Application Portal (GAP) for the latest news and information on all the ADG's applications.