Topics Covered
How to View the Duty Roster
Target Users
All Users 

Required Permissions
n/a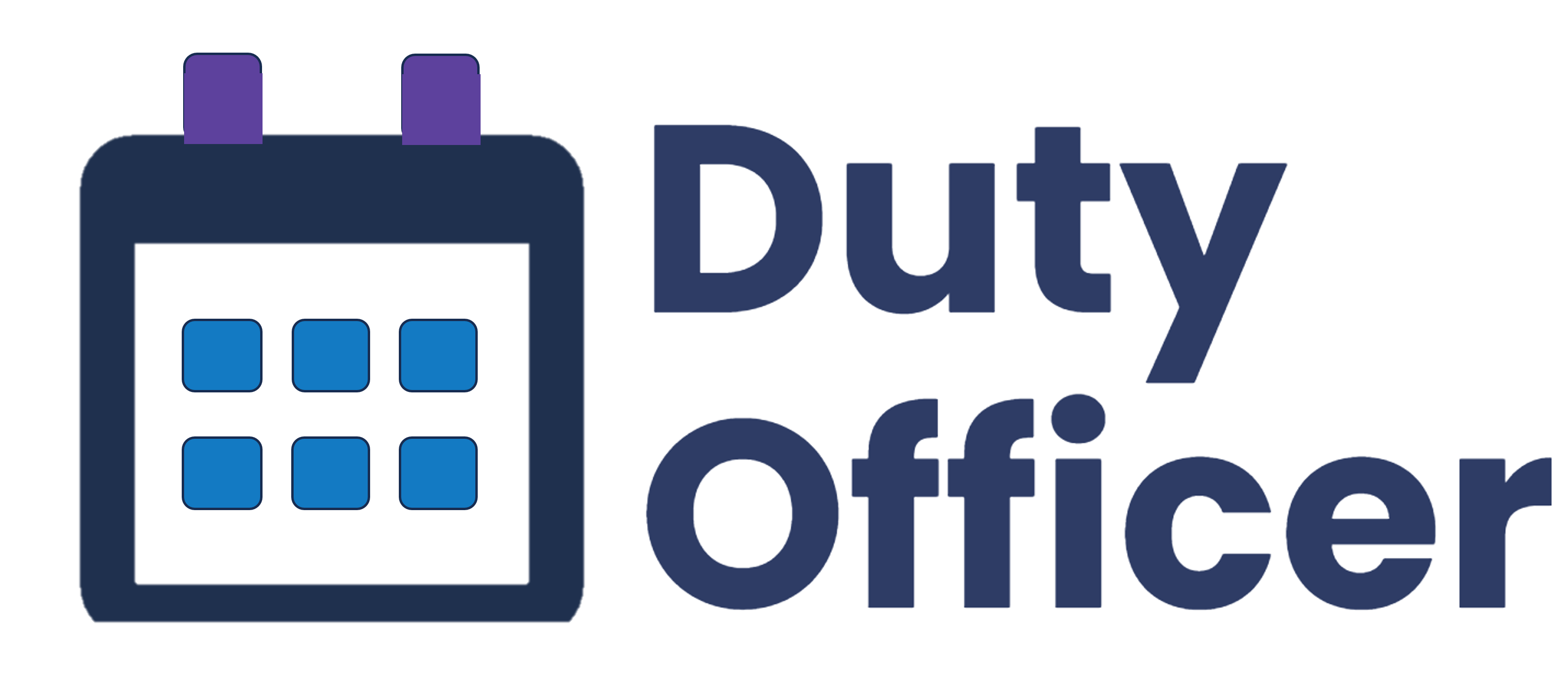 Viewing the Duty Roster
To view the Duty Roster, click Roster, located in the top banner.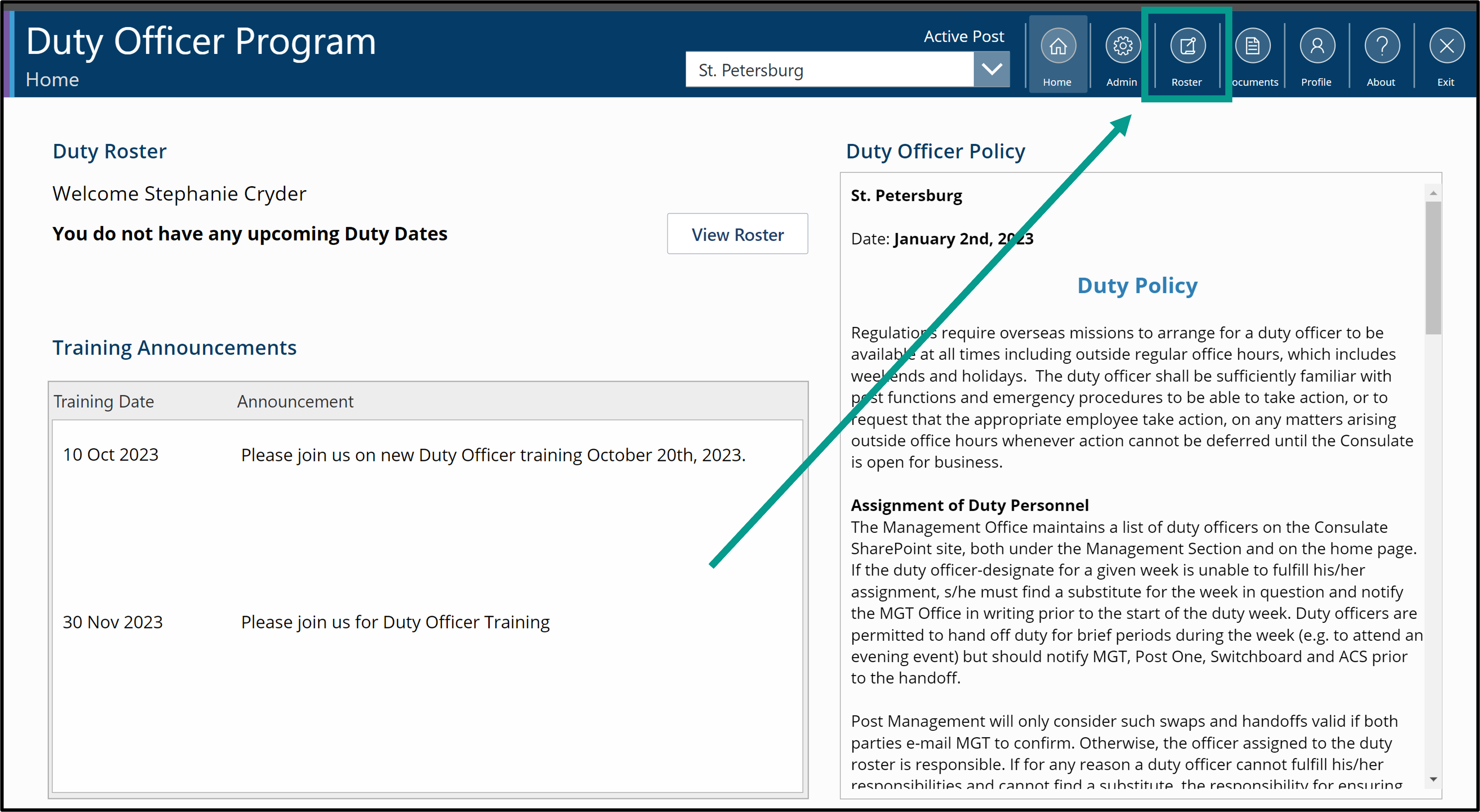 Filtering and Searching the Roster
On the roster page, all officers assigned a duty are listed.  Users can search for and filter duties by:
Office
Officer Name
Duty Start date
Duty End date
Weight
Comment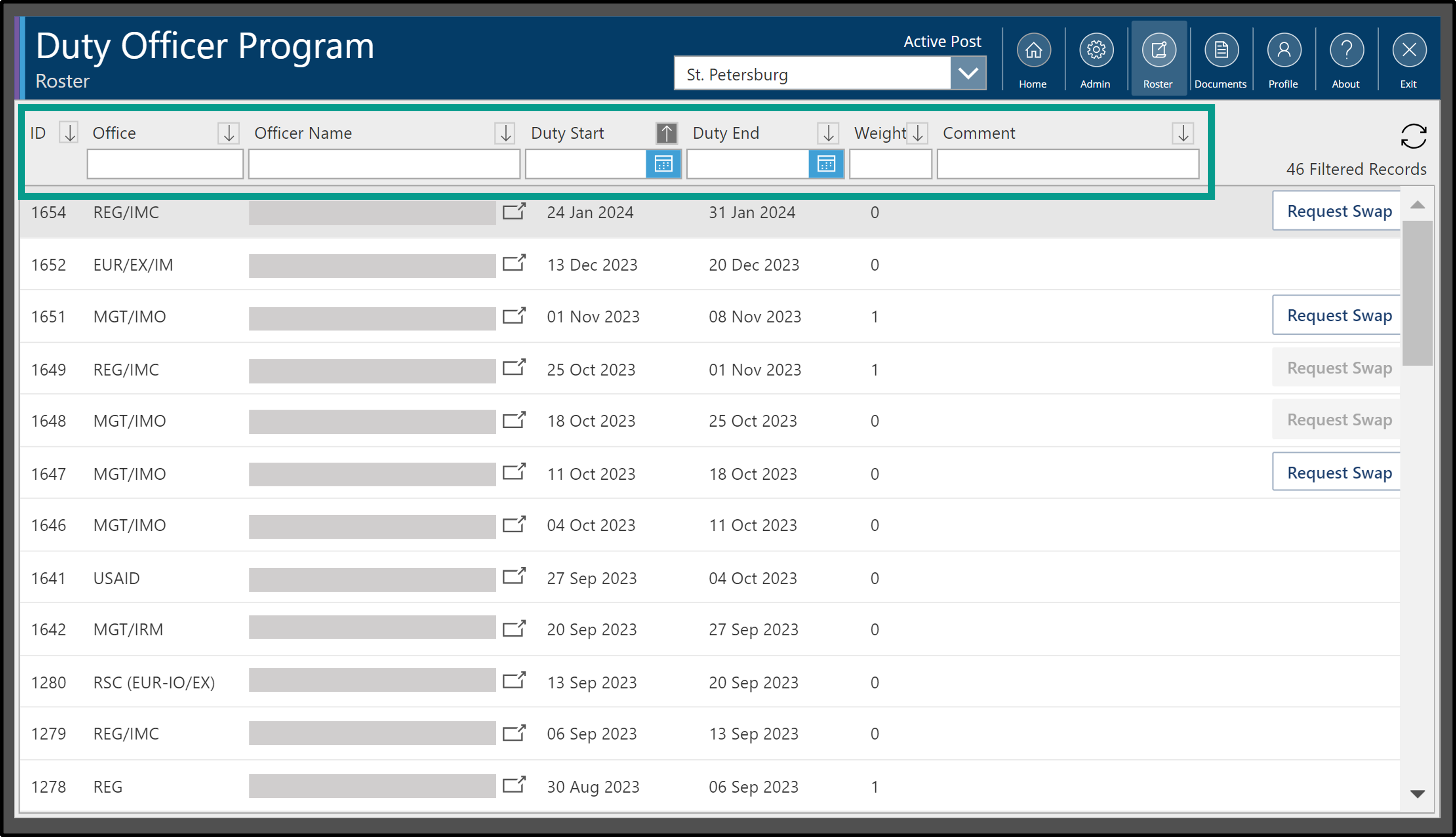 Related Article:  Accessing Duty Officer
For additional help, please contact ISC at Post or ADG Support by selecting the 'Submit a request' button at the top of the page or by emailing 

adg-support@state.gov.
Visit the Global Application Portal (GAP) for the latest news and information on all the ADG's applications.