Topics Covered
USDH Approval of Award Nominations
Target Users
Supervisors
Required Permissions
n/a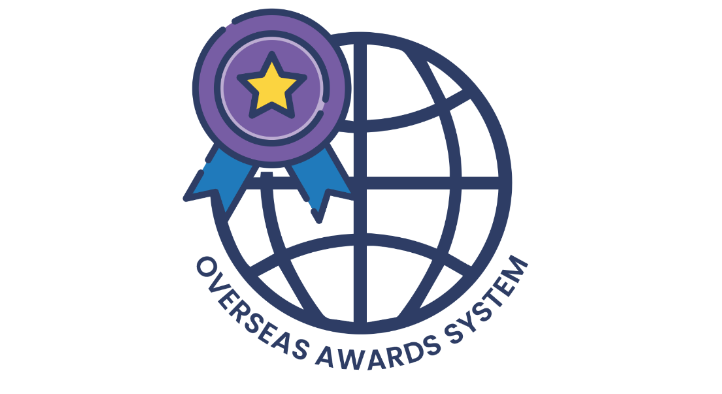 USDS Approval of Nominations
As a USDH Supervisor, you will approve or disapprove all nominations for your employees, unless you submitted the nomination. To approve the nomination, follow the instructions below or view the instructional video.
From the left-hand side menu choose the Pending Approvals option from the Supervisor Area.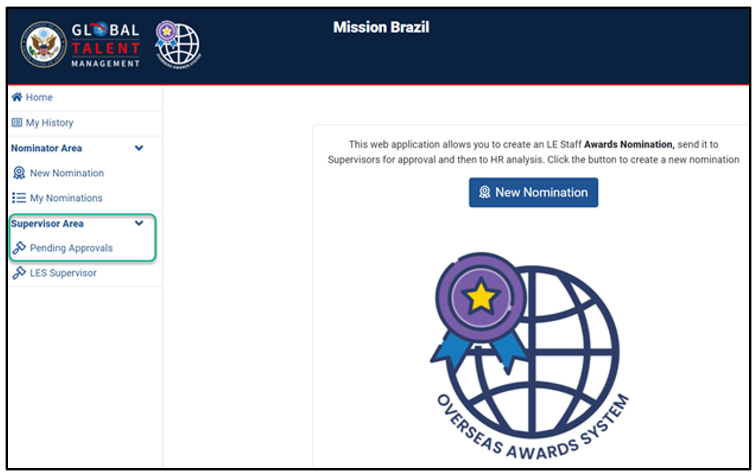 Choose the nomination for approval.

As a USDH supervisor, you can take three actions on the nomination: approve, disapprove, and request a rewrite.
Approve the nomination to route it to HR for review. For group awards, you must approve or disapprove for each employee listed in the group nomination.
Disapprove the nomination to end the process for that employee. If you disapprove the nomination for employee(s) in a group award, the nomination continues with the approved employees.
Request Rewrite returns the nomination to the nominator. You can add comments for the nominator by selecting the Show History & Comments link.
Update the nomination by first editing the text in the justification and/or citation fields. Then select the Update button. An email notification will be sent to the nominator.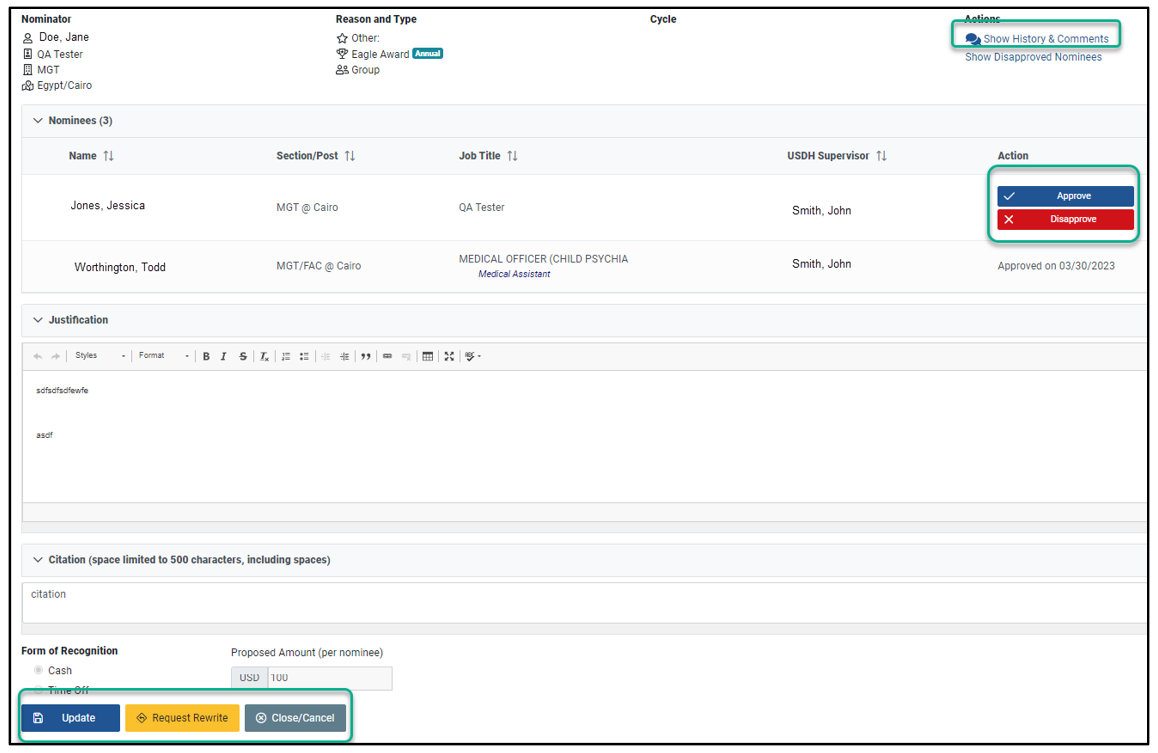 For additional help, please contact ISC at Post or ADG Support by selecting the 'Submit a request' button at the top of the page or by emailing 

adg-support@state.gov.
Visit the Global Application Portal (GAP) for the latest news and information on all the ADG's applications.