Topics Covered
School Configuration
Target Users
Housing Admin
Required Permissions
Residence Manager (min)
Local Admin
Schools Configuration 
Local Admin will be able to configure information about schools at Post.  To add new entries or edit current school information, click on Schools from the Configuration Menu. 
You will be able to create a school profile with the following information:
Select the Housing Pool for this school.
School Details: Name, Grades, Country, Website
School Contact Information: Primary phone and Primary email
School Address: Address, State Province, City, Zip Code, Postal Code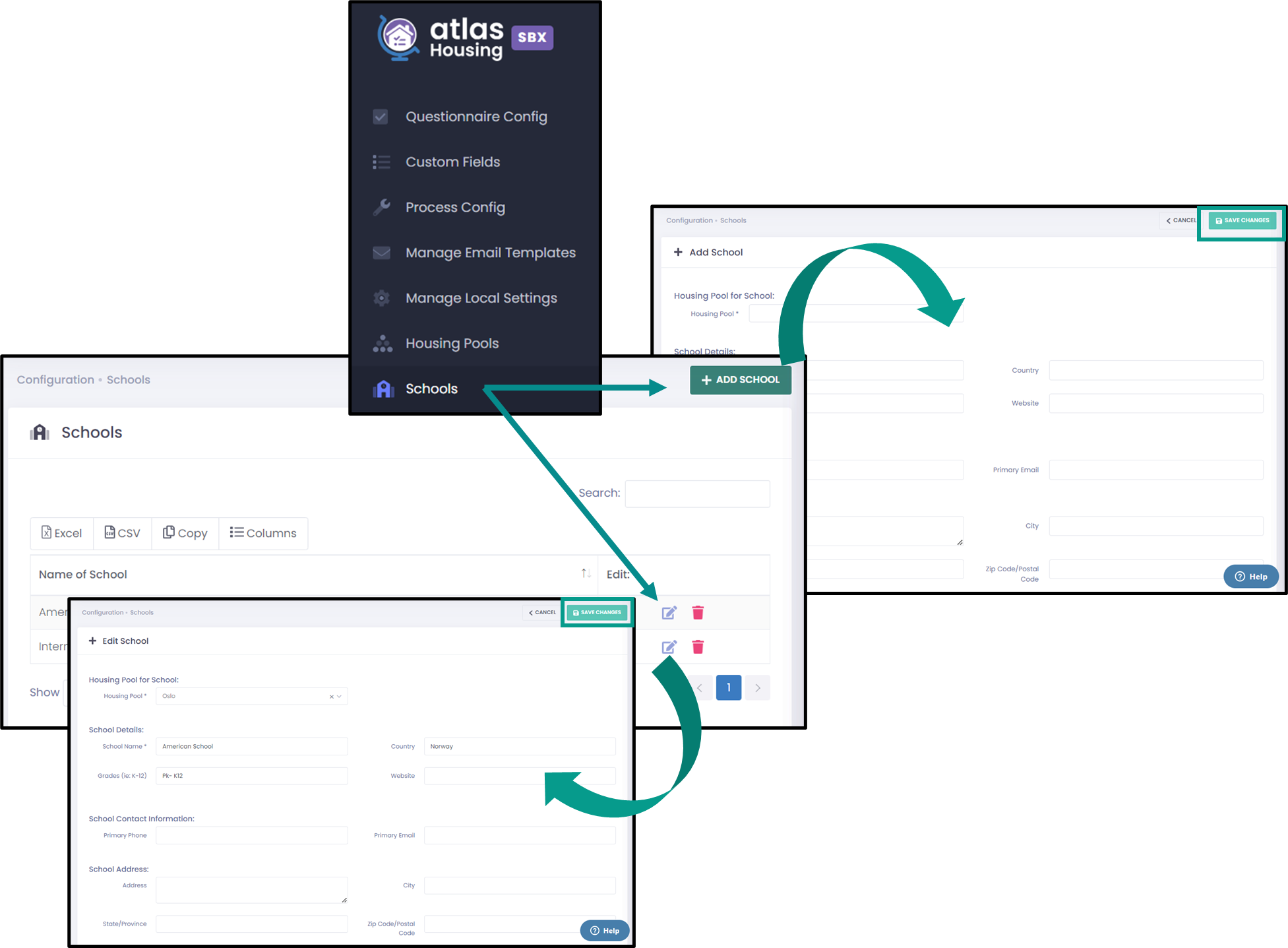 For additional help, please contact ISC at Post or ADG Support by selecting the 'Submit a request' button at the top of the page or by emailing 

adg-support@state.gov.
Visit the Global Application Portal (GAP) for the latest news and information on all the ADG's applications.