Topics Covered
FMO Sign Off
Target Users
Financial Management Officer
Required Permissions
n/a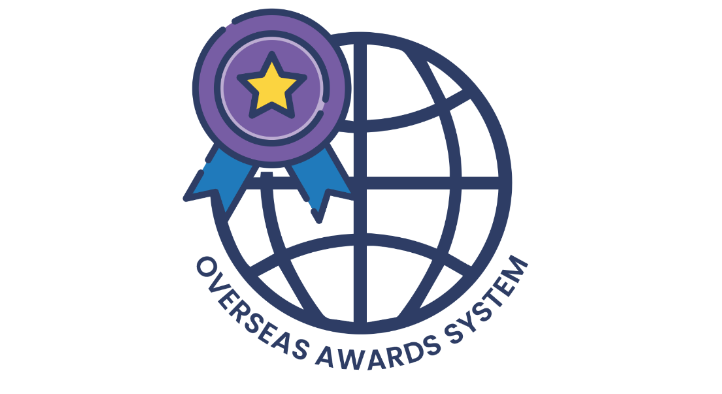 FMO Sign Off
To view all nominations pending FMO sign off, select Sign Off from the Finance Area.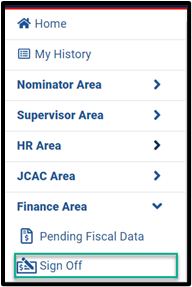 All nominations requiring FMO sign off will populate in a form. You can expand the nomination to view more specifics by clicking anywhere on the nomination line. Also available is the More Details link to view even more information about the nomination.
The FMO can endorse individual nominations by selecting Endorse Approval or multiple nominations by selecting the checkbox for all desired nominations, then selecting Sign Off Selected.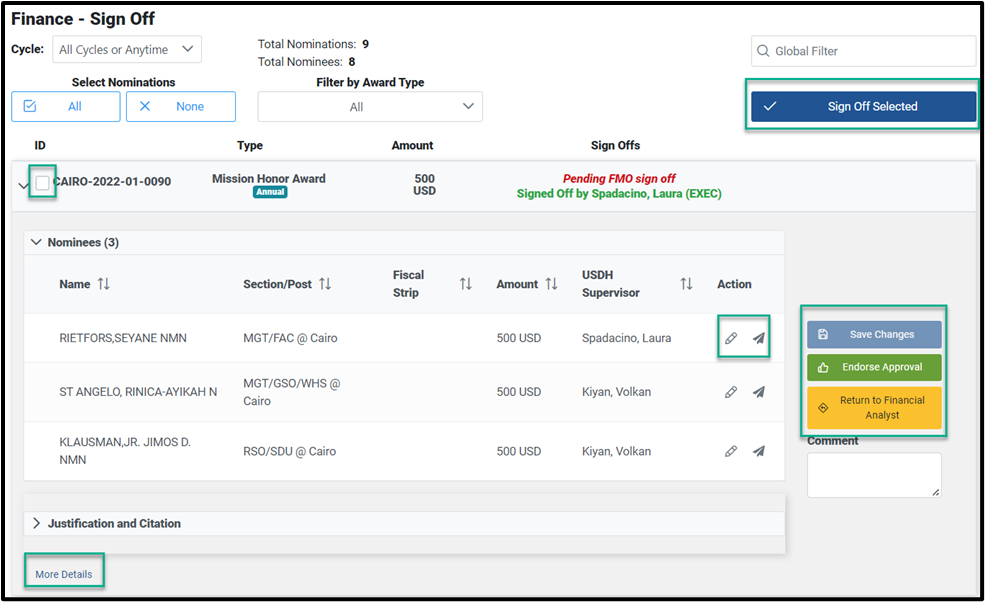 If you selected multiple nominations for sign off, a pop-up window will appear and you will need to confirm your action.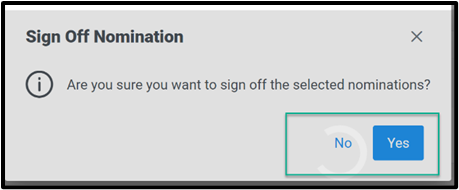 If the nomination needs to be returned to the Financial Analyst for re-entry of fiscal data, you can select Return to Financial Analyst. A comment is required for this action. Fiscal data will be removed from the nomination.

You are also able to edit the fiscal strip by selecting the Pencil Icon.

The Assign Fiscal Strip pop-up window will appear. Complete necessary fields in the pop-up. Fiscal data is not validated against fiscal data sources and no fields are mandatory. The data entered will be consolidated into a fiscal strip that cannot be longer than 70 characters total. When you have entered all fields needed for the fiscal strip, click Done.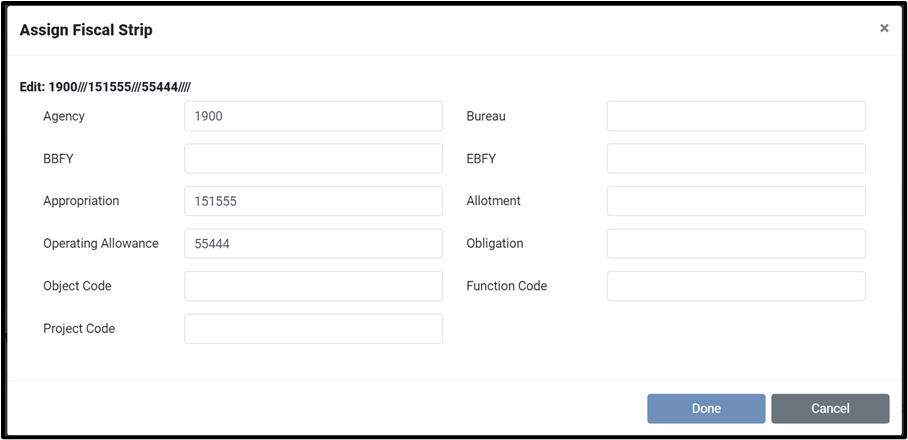 If this is a group award, you can easily apply the fiscal strip changes to all others in the group by selecting the arrow in the Action column.
Once you make changes to the fiscal strip, you will need to select Save Changes.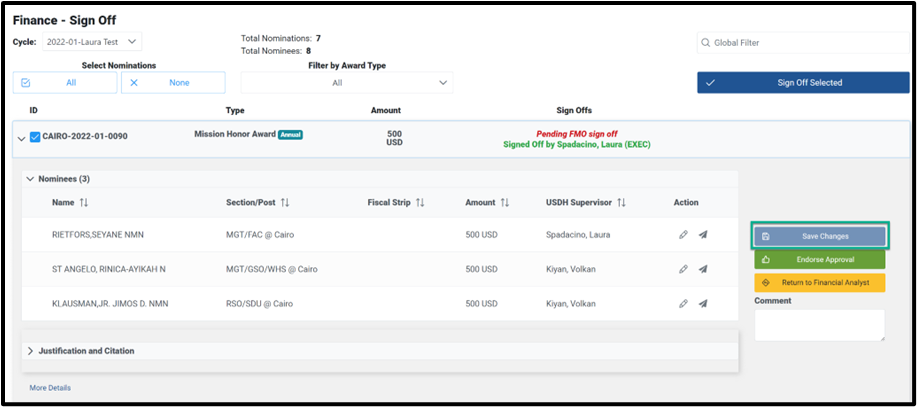 For additional help, please contact ISC at Post or ADG Support by selecting the 'Submit a request' button at the top of the page or by emailing 

adg-support@state.gov.
Visit the Global Application Portal (GAP) for the latest news and information on all the ADG's applications.