Topics Covered
Selecting a Post
Target Users
All Users
Required Permissions
n/a
Introduction
You can see every Post deployed with our software in ATLAS Welcome Center. Please take a look below to learn how to navigate from one Post to another.
Note: Posts not using ATLAS Welkom Center will not appear on the list.
Switching Between Posts
The Post drop-down menu is located at the top of the page.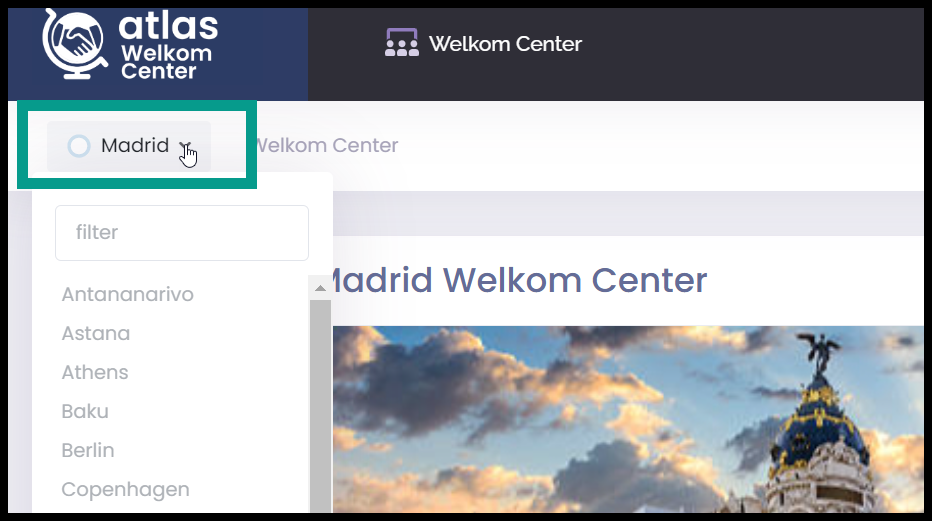 Click on the drop-down arrow and the list of Posts appears. Select the desired post.
For additional help, please contact ISC at Post or ADG Support by selecting the 'Submit a request' button at the top of the page or by emailing 

adg-support@state.gov.
Visit the Global Application Portal (GAP) for the latest news and information on all the ADG's applications.