Pre-requisites: Okta Account
Does Your EFM Want to Access ATLAS Welkom Center But Doesn't Have an Okta Account?
We can help! ATLAS Welkom Center offers the option to request access for your EFMs. All your EFM needs is an email address and an Okta account will be created for your family member. NOTE: An Okta account is required to access this application. *If your EFM has a state.gov email account, your EFM is already enrolled in Okta and you do not need to request access to this.
How to Request an EFM Account
In ATLAS Welkcom Center, navigate to Post's main page. Click on the Request EFM Access button, located in the upper, right corner of the page.
A new window will open with the access request form. Please fill in the required information, ensuring all mandatory fields (those with a little *) are complete. Fields in grey are not editable and display your name as a requester. The Notes field is optional, however we kindly ask that you add some information as a point of reference. For example, this is my partner, or this is my kid.
Click Submit.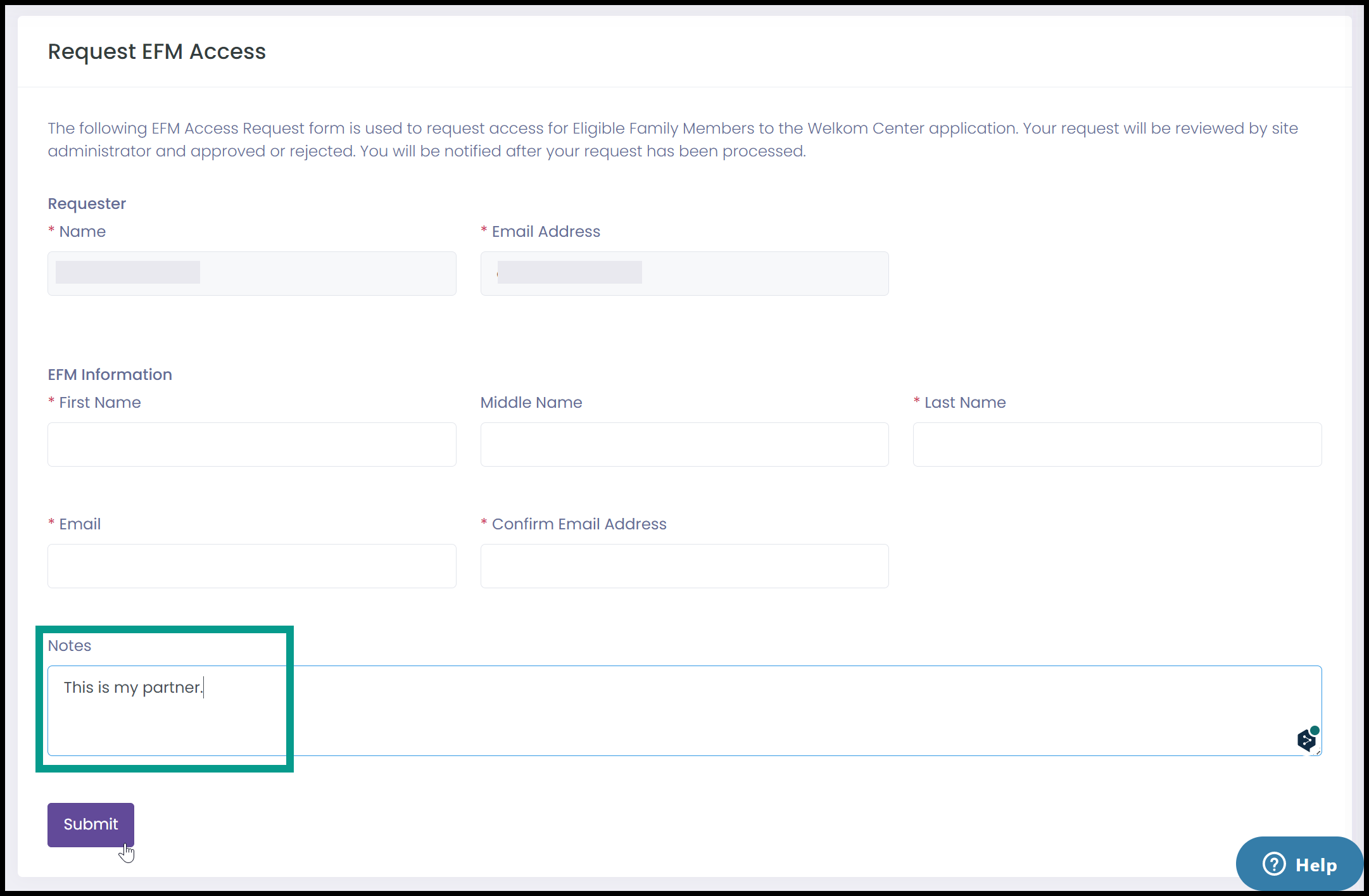 After submitting, a confirmation message will appear at the top of the screen.

Notifications
As a requester, you will receive an Access Request Confirmation email from ATLAS Welkom Center.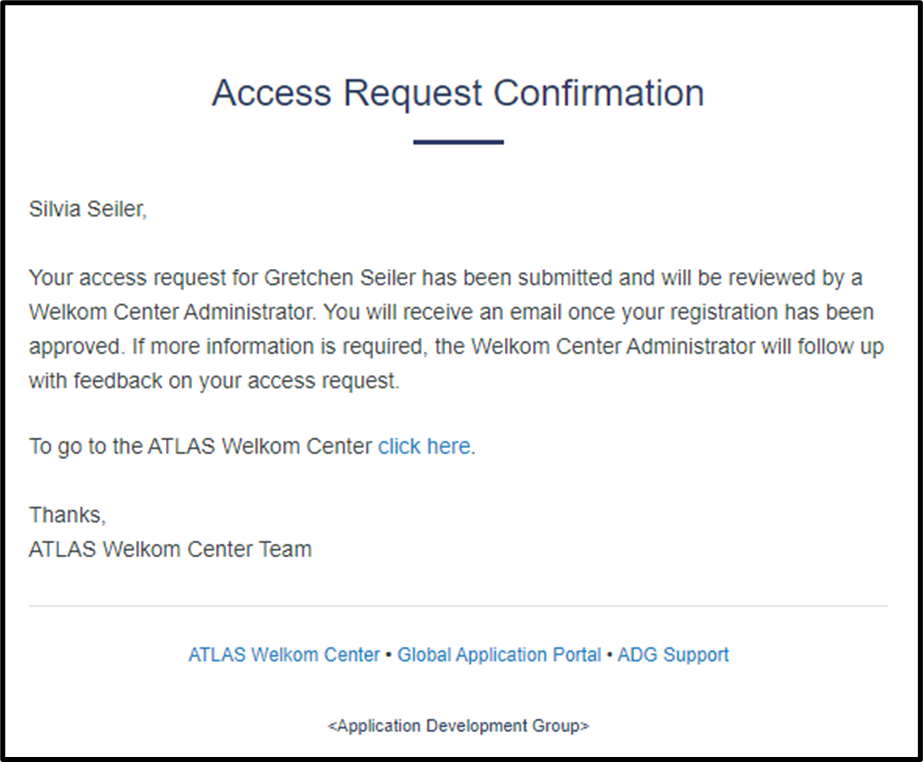 After your request is approved, you will receive the Access Request Approved notification.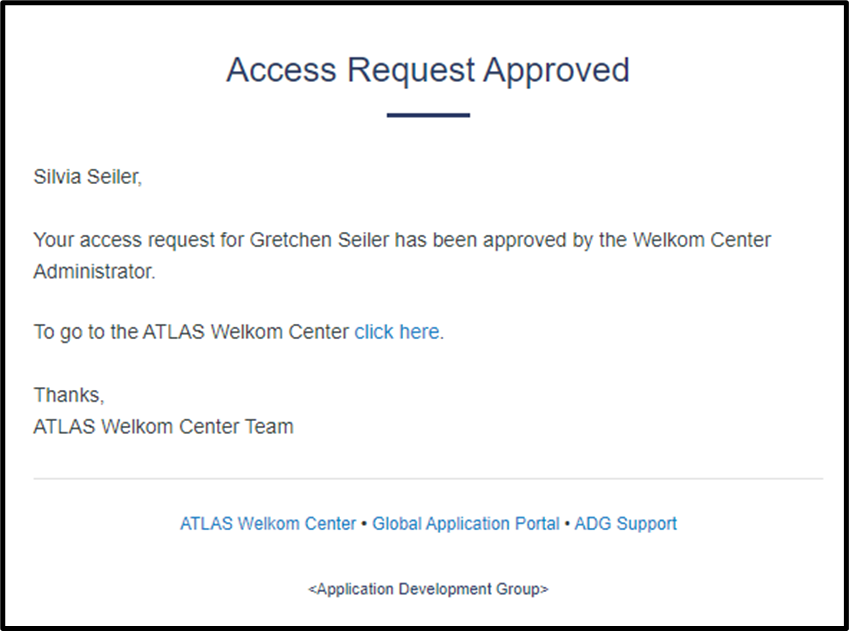 Your EFM will also receive an email from Okta to activate the account and to setup the account password.