Topics Covered
ATLAS Directory Release Notes
Target Users
ATLAS Directory Users
Required Permissions
n/a

AFN Module
New name for menu item under the Administration/AFN Decoders page Inventory filter.  Inventory is now USG-Owned Decoder Inventory.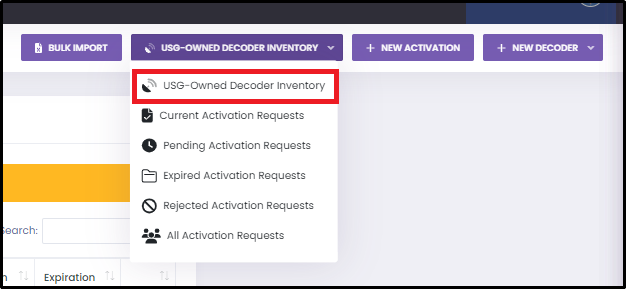 New feature to enable sending AFN Activities notifications (Permissions Updates, AFN Expirations) to a Distribution List.

(1)

  Turn on/off AFN Expiration notifications enabled.

(2)

Updated the Bulk Import AFN Activations page to specify mandatory fields to be included in the imported Spreadsheet (Special Column Values).
Radio Checks
Updated Monthly Schedules settings to use only the date in the Active From and Active To fields.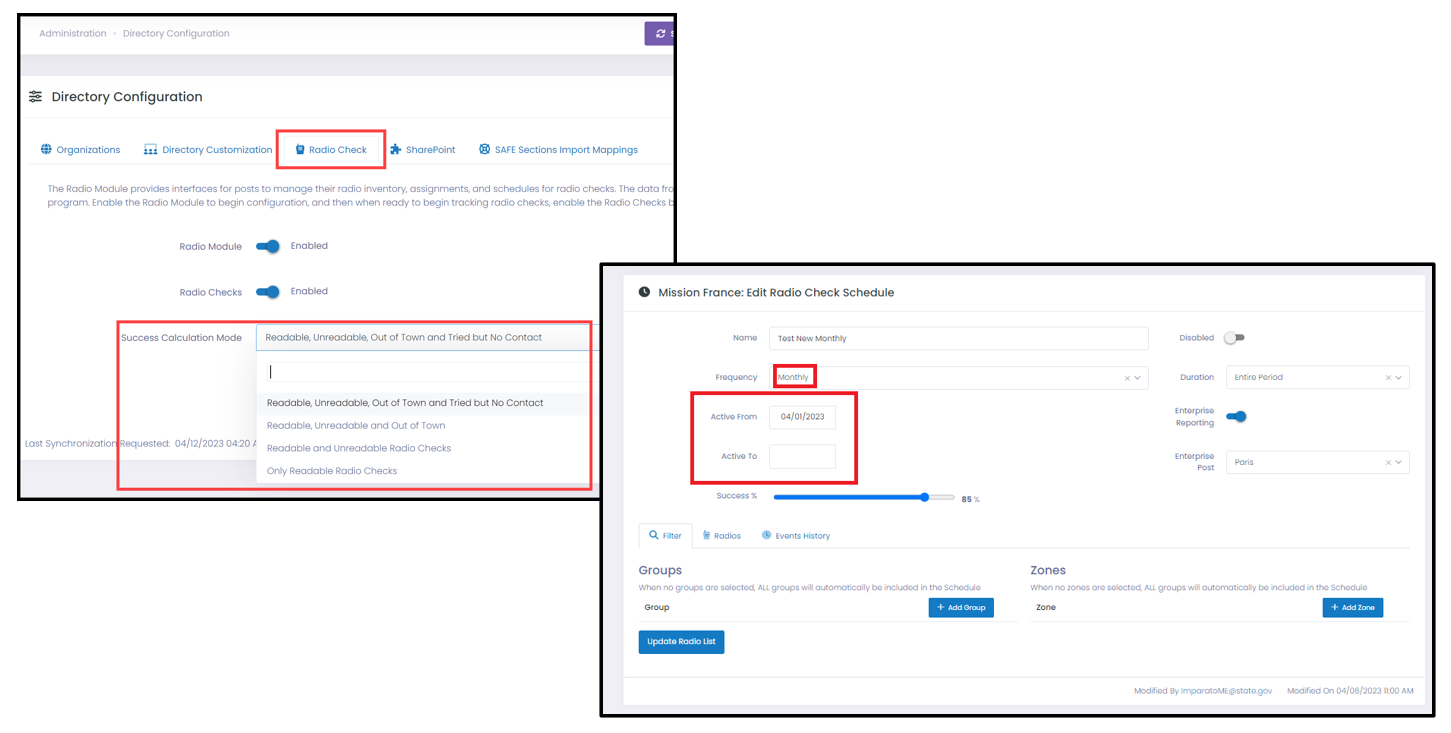 Added new Call Quality configuration for the IRM Monthly Reports calculation.  For Success Percentages, Post can now include/exclude Out of Town, Unreadable, or Tried but No Contact statuses.
Miscellaneous
Release v1.8.8 includes additional bug fixes.
Any additional follow up on ServiceNow support tickets will come from the ADG Support Team.
Related Articles:
For additional help, please contact ISC at Post or ADG Support by selecting the 'Submit a request' button at the top of the page or by emailing 

adg-support@state.gov.
Visit the Global Application Portal (GAP) for the latest news and information on all the ADG's applications.