Pre-requisites:  Access to Okta
Topics Covered
ATLAS Directory Release Notes
Target Users
ATLAS Directory Users
Required Permissions
n/a

Dashboard and Contact Cards
The Business Card and Download Contact functionality has been restored after a previous release affected the feature.  This feature allows you to download the contact card to your mobile or Outlook contacts list (requires OKTA authentication).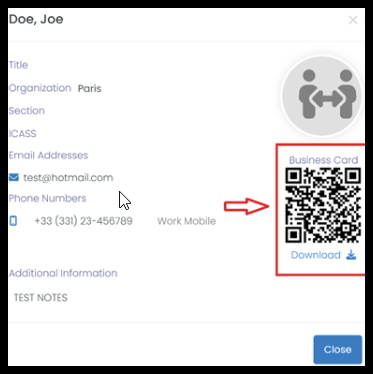 Figure 1
Profile Confirmation for New Users Imported from SAFE
First time users of ATLAS Directory that have been imported from SAFE will now be asked to confirm their profile information when they first log into the application.
Directory Configuration (Admin Only)
Added an additional tab under Administration/Directory Configuration to list current employees that have not confirmed their profile information.  There is now an option to force validation, individually or including all records, by showing the profile form to the selected users on their next login to ATLAS Directory.
Please note that the profile validation is shown by default on first login for employees that have approved assignment requests and employees that are imported from SAFE.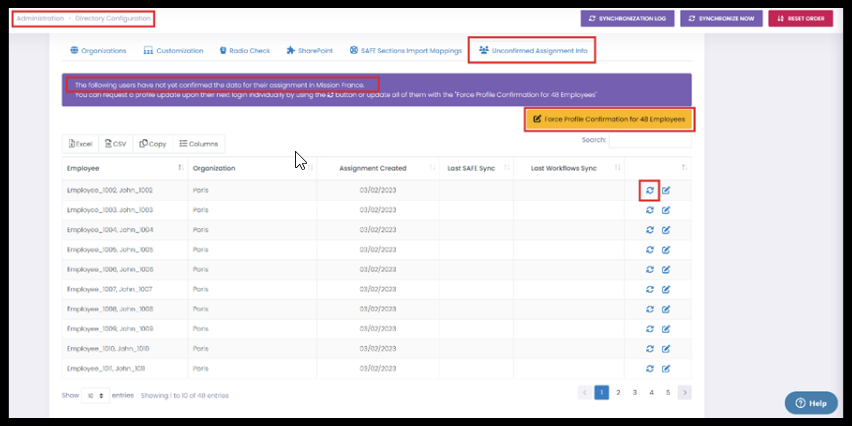 Miscellaneous
Release v1.8.9 includes additional bug fixes.
Any additional follow-up on ServiceNow support tickets will come from the ADG Support Team.
For additional help, please contact ISC at Post or ADG Support by selecting the 'Submit a request' button at the top of the page or by emailing 

adg-support@state.gov.
Visit the Global Application Portal (GAP) for the latest news and information on all the ADG's applications.