Topics Covered
Voting Recommendations
Target Users
Housing Board Organizer
Local Admin
Required Permissions
Local Admin

Selecting a Recommendation for the IAHB Vote 
The Housing Board Organizer will arrange the voting process.  To do so, select the Incoming Occupants who require an assignment.  Make a recommendation to be submitted to the IAHB for review.  

In the Board Review page, click the drop down box and select YES / No Voting. 

* Multiple Occupants may be given recommendations, however only one recommendation  can be selected at a time for the YES / NO Voting Process. 

Check the box next to the recommendation, then click submit.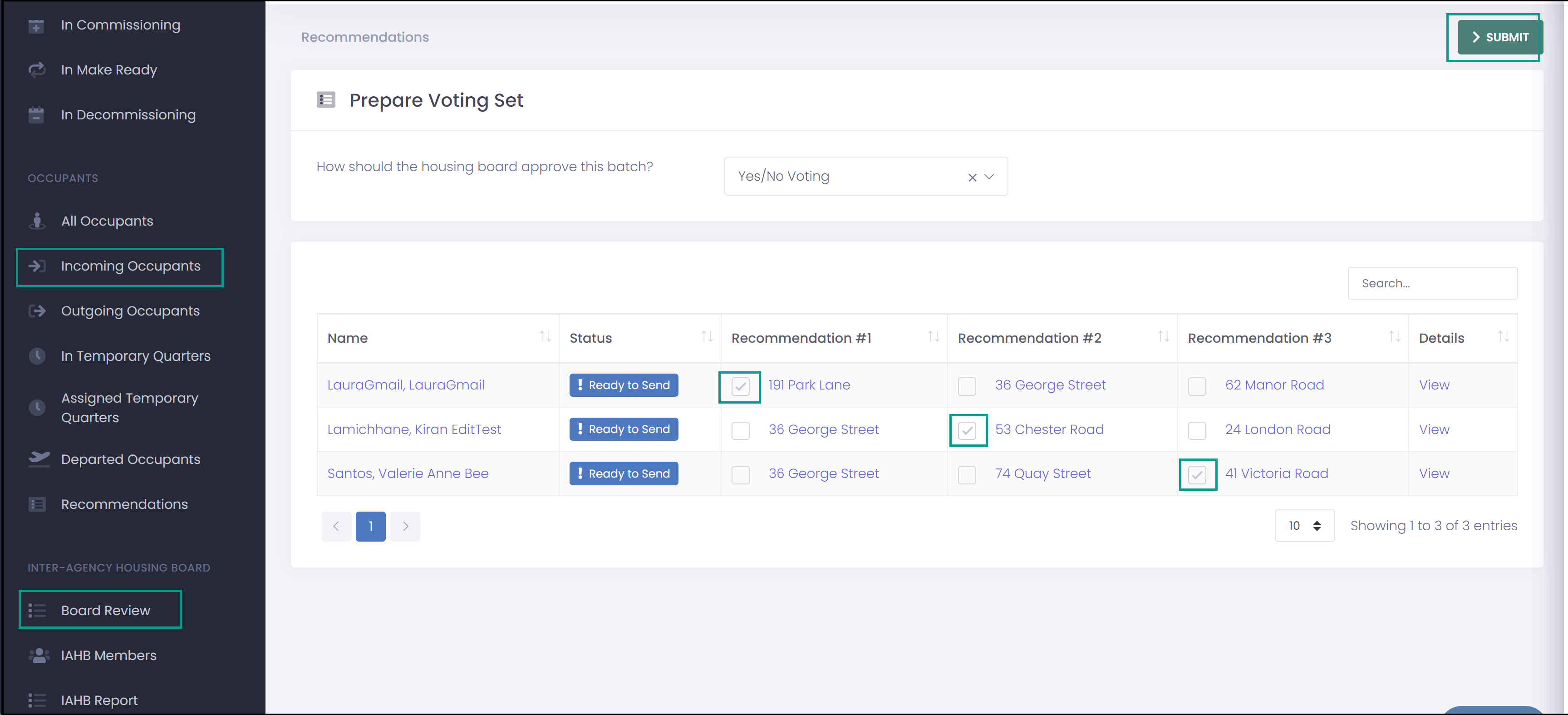 Related Articles:
Preparing a Voting Set - The Direct Approval Process
Preparing a Voting Set - The Yes/No Voting Process
For additional help, please contact ISC at Post or ADG Support by selecting the 'Submit a request' button at the top of the page or by emailing 

adg-support@state.gov.
Visit the Global Application Portal (GAP) for the latest news and information on all the ADG's applications.