Topics Covered
Viewing Phone Trees
Target Users
All Users
Required Permissions
n/a

ATLAS Directory Phone Trees 
Phone Trees are used to create a process for contacting an individual in case of emergency.  Unlike with Org Charts, a User can only see the Mission or Post Phone Trees they are included in. 
Viewing Post's Phone Trees 
To view the Phone Trees with which you are included, select Organization > My Phone Trees from the drop-down menu.  

Select View to see the details of the Phone Tree.  

In the Phone Tree page, users can adjust the scale of the Phone Tree and can also export the Phone Tree to either a PNG or PDF download.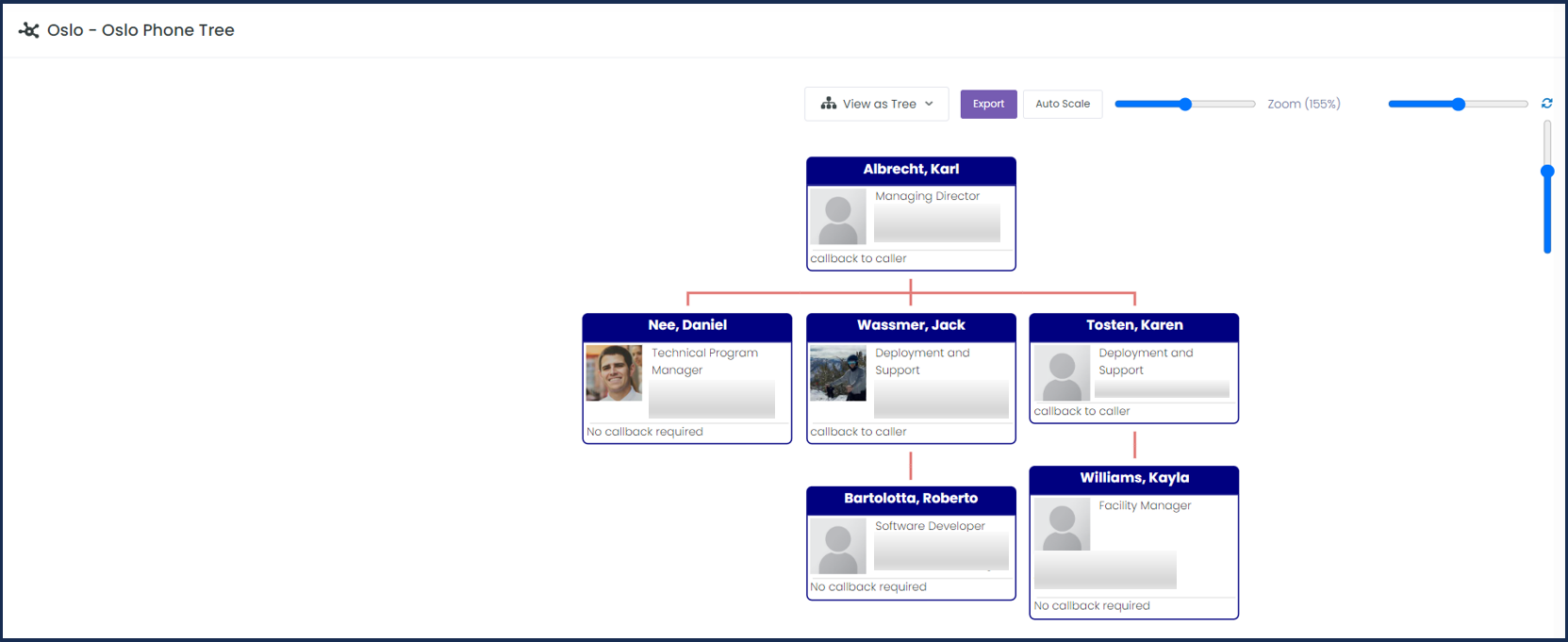 There is also a View as List option in the View as Tree dropdown that allows the user to view the Phone Tree in a list view.  The list view also includes printing and exporting abilities.

Related Articles:  Creating and Using Phone Trees
For additional help, please contact ISC at Post or ADG Support by selecting the 'Submit a request' button at the top of the page or by emailing 

adg-support@state.gov.
Visit the Global Application Portal (GAP) for the latest news and information on all the ADG's applications.