Topics Covered
Adding a Tandem
Target Users
Housing Admin
Required Permissions
Local Admin

Adding a Tandem Couple
To add a Tandem click on the All Occupants icon, then click on the occupant's name in which you need to add the tandem to. Click on Edit at the top right hand side of the page and select the required individual from the dropdown menu.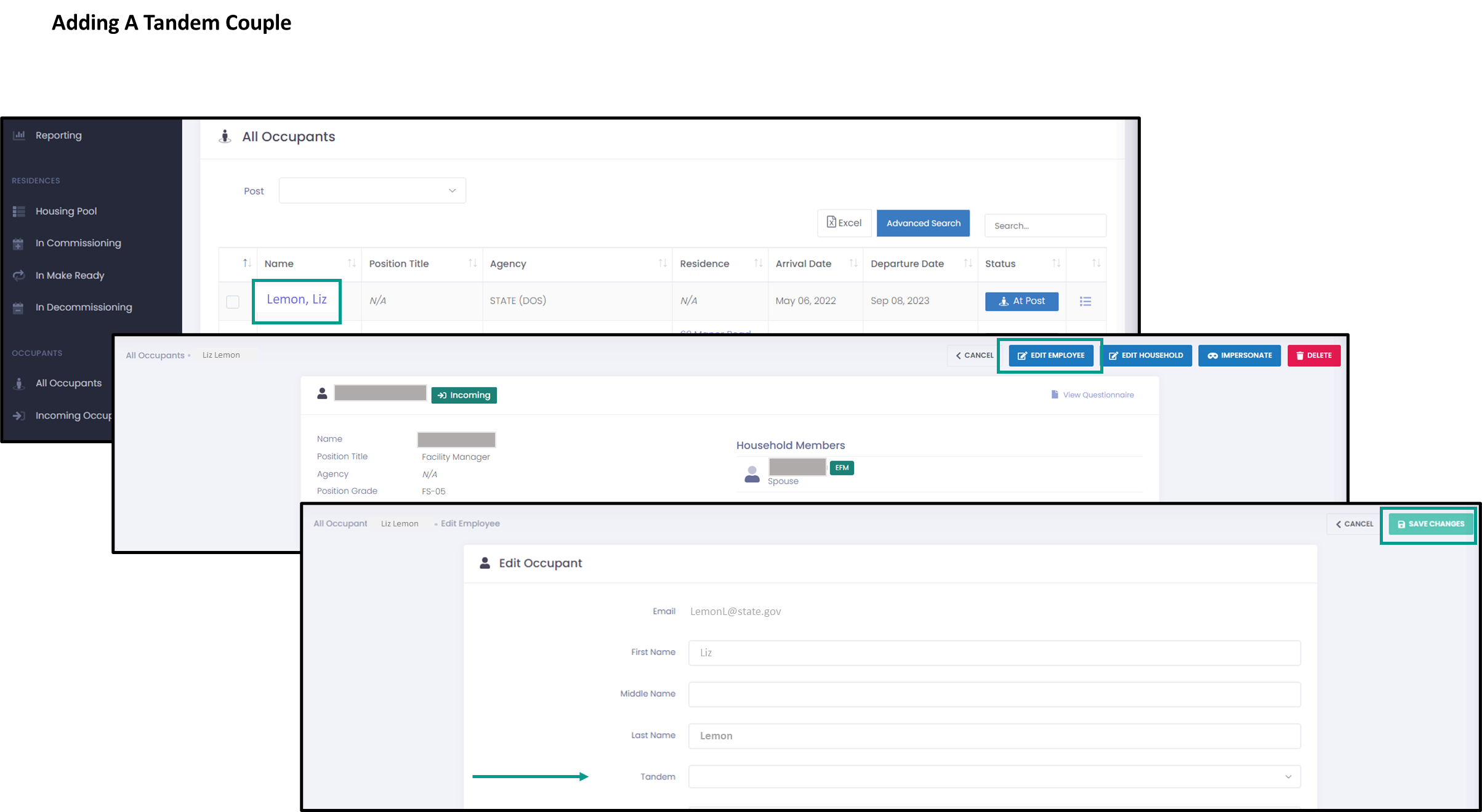 For additional help, please contact ISC at Post or ADG Support by selecting the 'Submit a request' button at the top of the page or by emailing 

adg-support@state.gov.
Visit the Global Application Portal (GAP) for the latest news and information on all the ADG's applications.