Topics Covered
How to Delete Tasks
Target Users
Housing Admin
Required Permissions
Residence Manager (min)
Local Admin

Deleting Tasks 
NOTE: Currently, users have the ability to delete a 'Task' from the housing process.  However, users are NOT able to delete 'Events.'  The ATLAS Housing Development Team is working on this future option.
To delete or edit a task, navigate to Configuration and select Process Configuration.  Click on the process you want to make changes in: Make Ready, Commissioning, or Decommissioning.  
Click on the ellipses (three dots) beside the task to be edited and select Edit.  In the new window, you have the option to Update, Undo, or Delete.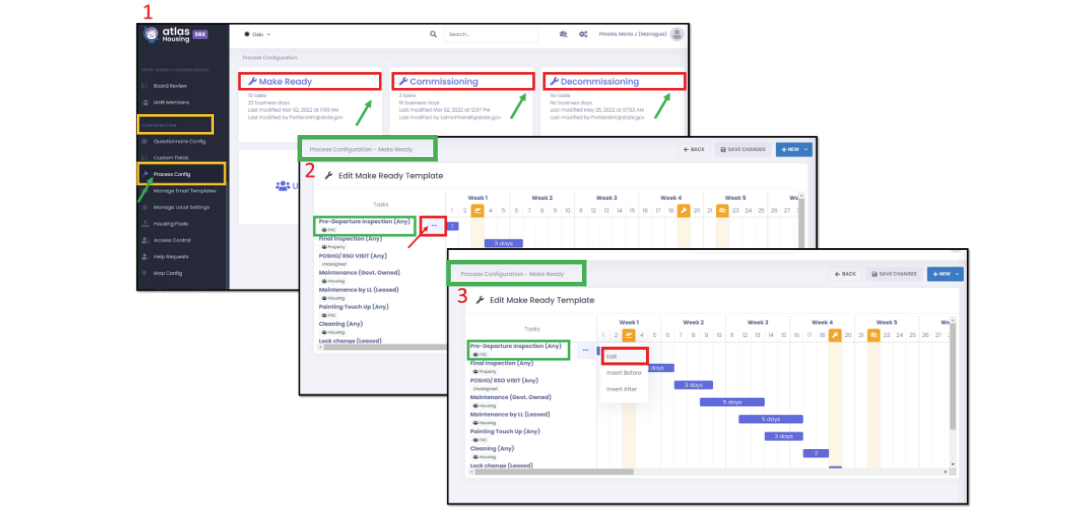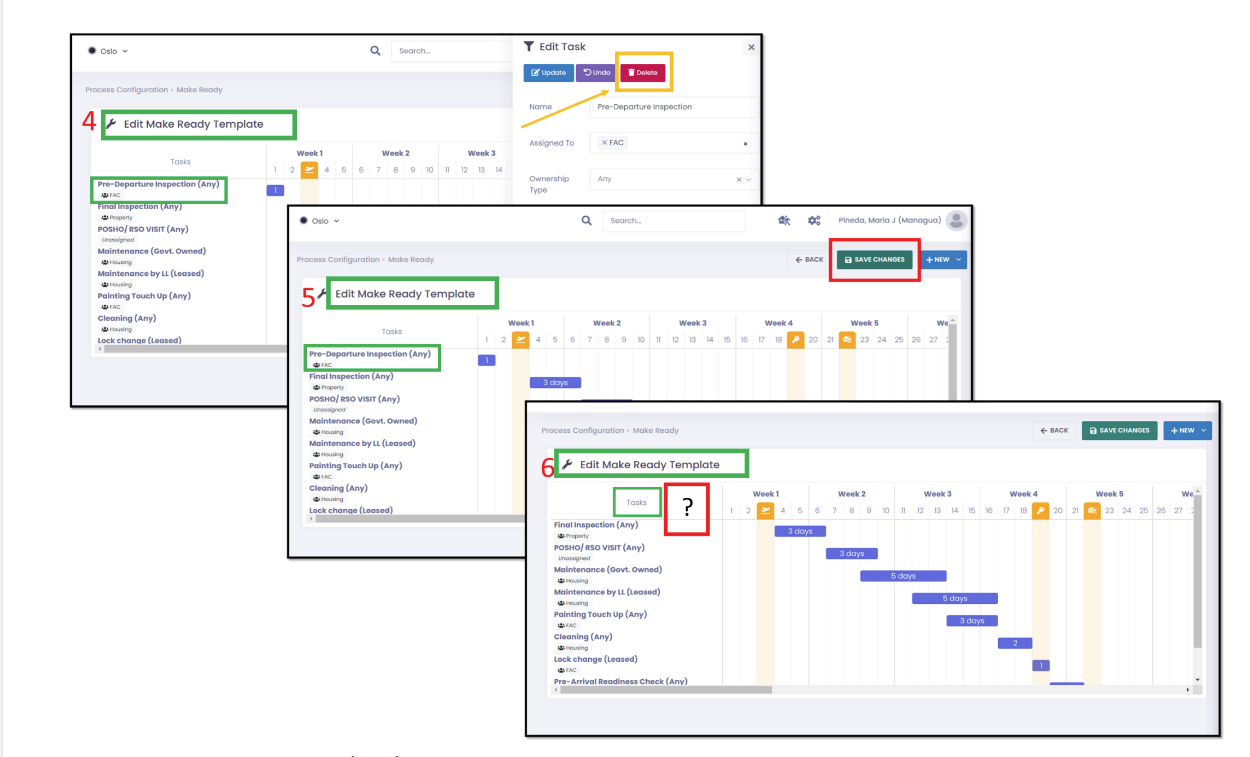 For additional help, please contact ISC at Post or ADG Support by selecting the 'Submit a request' button at the top of the page or by emailing 

adg-support@state.gov.
Visit the Global Application Portal (GAP) for the latest news and information on all the ADG's applications.