Topics Covered
Accessing ATLAS Firma
Target Users
All Users
Required Permissions
n/a

Accessing ATLAS Firma
ATLAS Firma is available online at firma.state.gov and accessible via Okta Verify.
You can sign in from any web browser by logging in via your Okta Verify account. (If you have SAFE, you have an Okta Verify account.) Don't have an Okta account? Reach out to your post IMO section or submit a request to adg-support@state.gov.
Go to your Okta dashboard or to firma.state.gov and enter your Okta Verify username and password.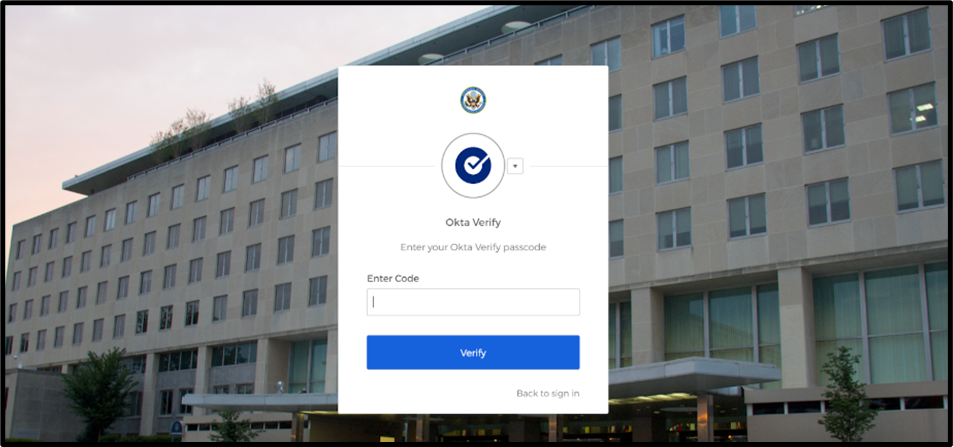 Next, you will be asked to enter a code. Open the Okta Verify app on your smartphone, find the six-digit number for login.state.gov and enter it into the website. Be quick—the number changes every 30 seconds. Once signed in, your browser will take you to ATLAS Firma automatically. Welcome to ATLAS Firma!