Pre-requisites: Okta account
Topics Covered
ATLAS Firma Dashboard
Filtering Forms
Required Permissions
Okta

The dashboard provides an at-a-glance view of your Forms. It provides multiple viewing options, depending on the needs of the user.

The default view is set to 'All' and allows users to see every form s/he authored or is required to sign.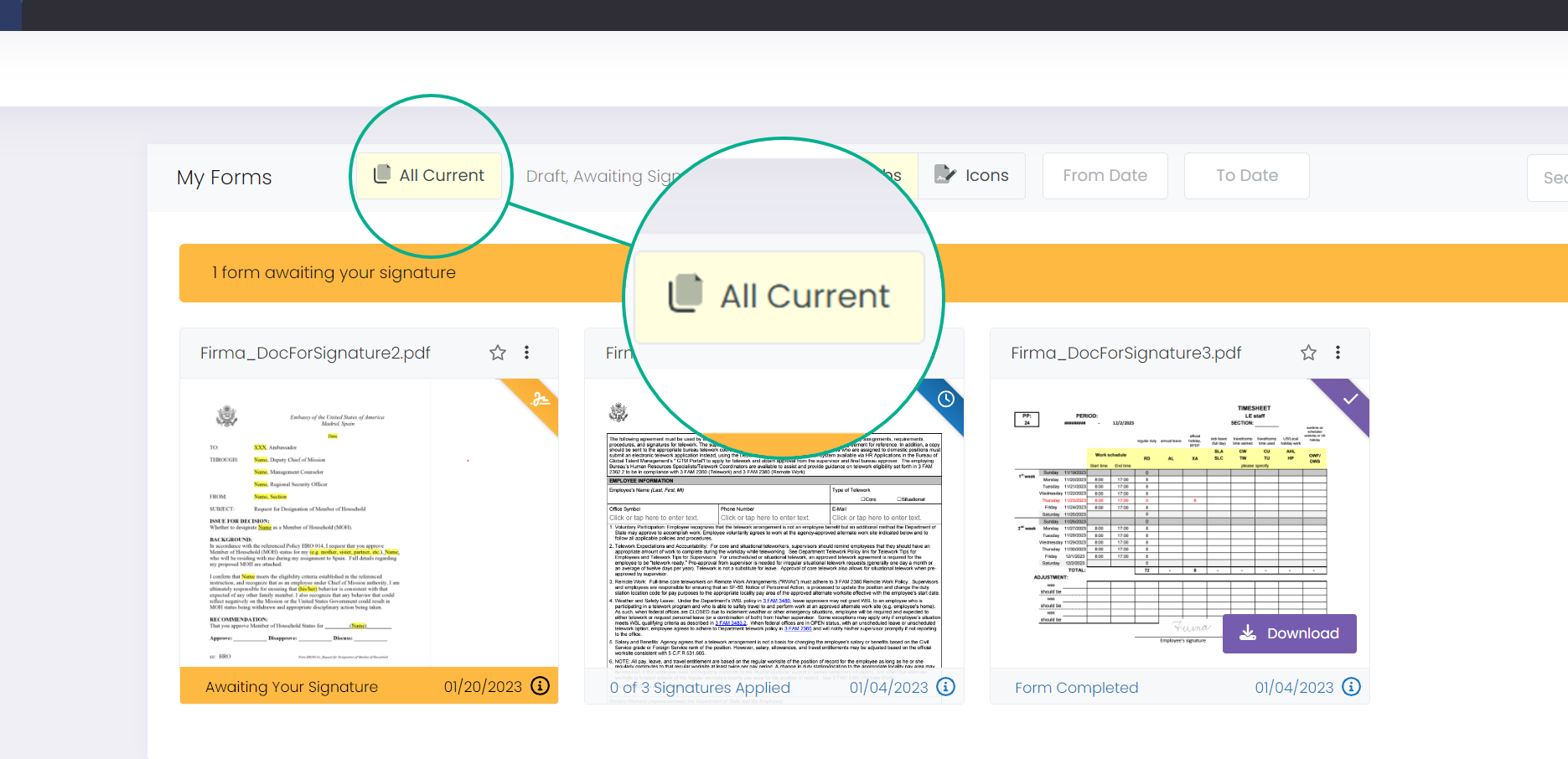 Forms that require action are highlighted in yellow. Additionally, a yellow banner will be displayed at the top of the page, notifying users of the number of forms awaiting a signature.


FILTER BY TYPE:
To view only one type of form, users can filter forms displayed in the dashboard by selecting Archived, Completed, Draft, Rejected, or Awaiting Signature.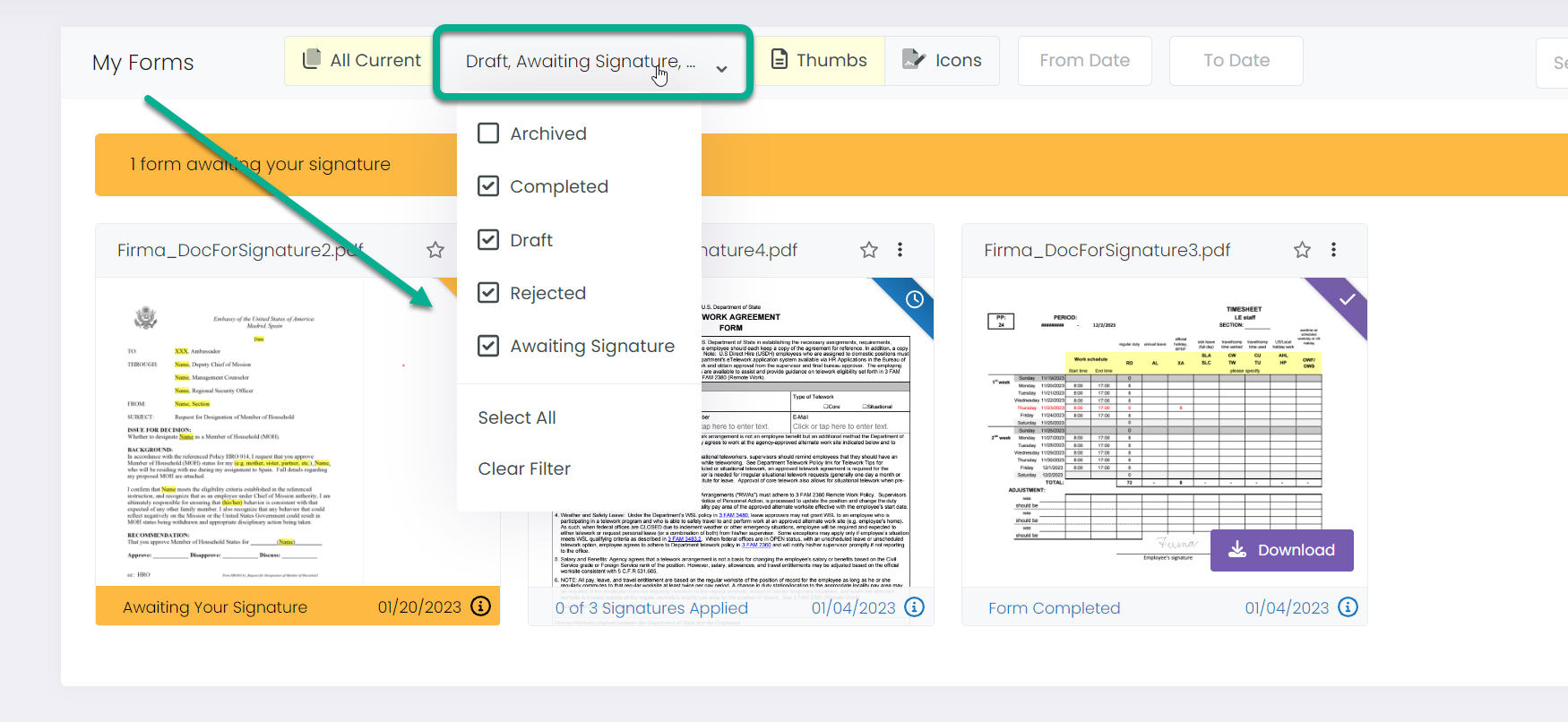 FILTER BY DATE:
Users can also filter by date. Simply type in or select the 'From Date' and 'To Date' to filter the forms by date range.