Topics Covered
How to send a form to Online Auction
Target Users
Administrators
Required Permissions
Administrator
Introduction
Online Auction Post Administrators and Management,
ADG and ILMS are pleased to announce that the Online Auction/ILMS integration is ready for release. Next week, December 15, Online Auction and ILMS will release their new components to support this new functionality.
What does this mean for me?
After a DS-132 form has been created in ILMS, you will have the option to send the form to Online Auction.
At that point, the assets from ILMS will be grouped
by DS-132 Form and displayed in a new List of DS-132s on
the Auction Management menu in Online Auction.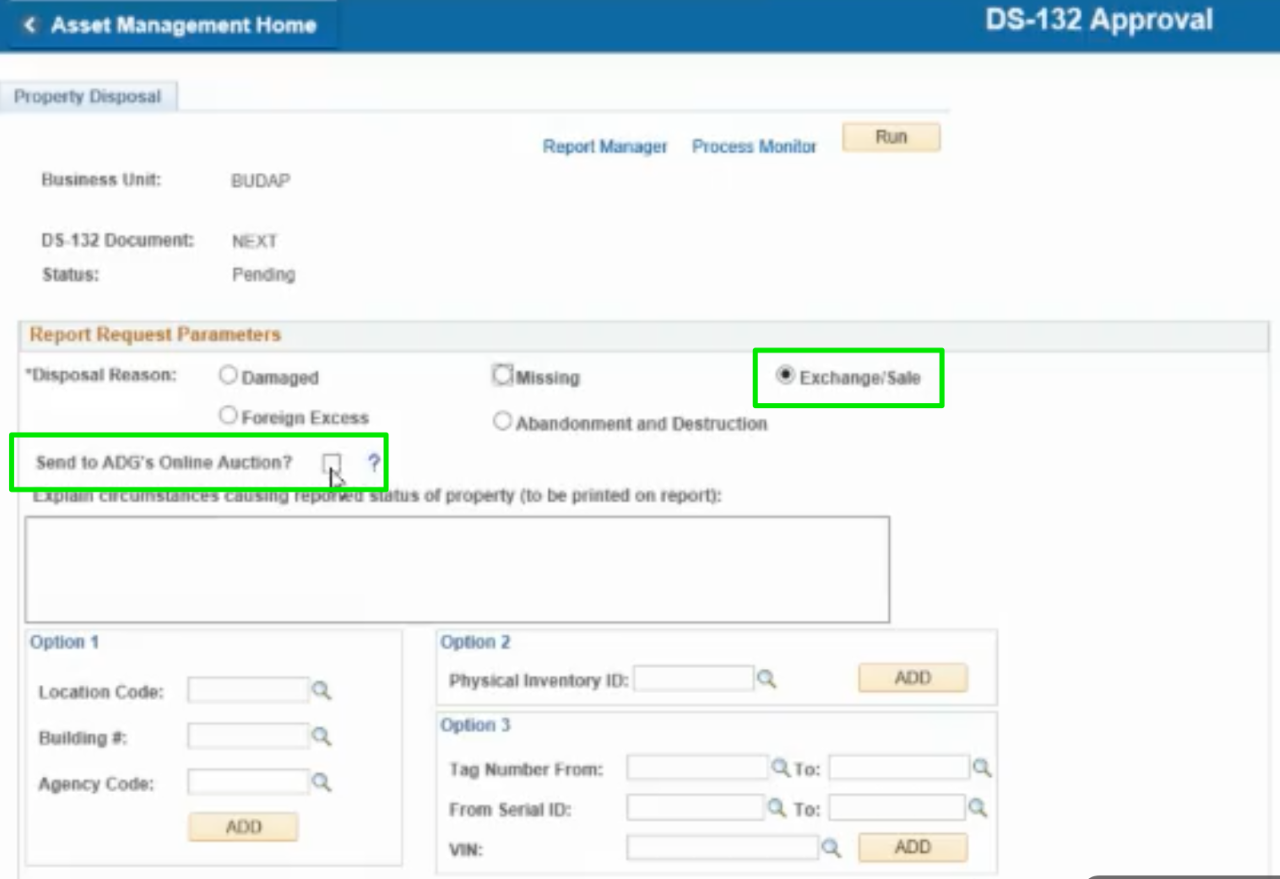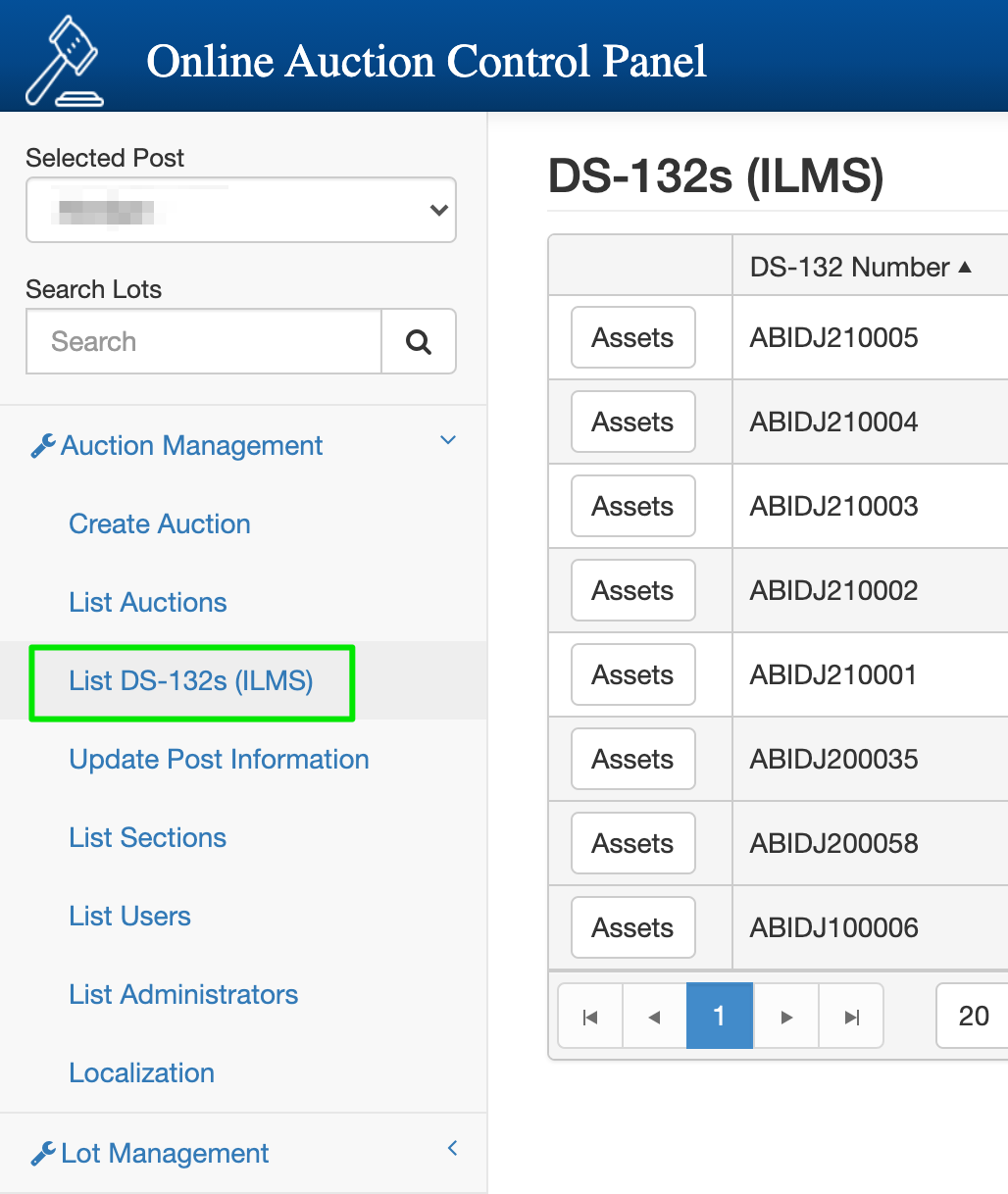 These assets can then be added to your lots as you create a new auction. After the auction is closed, Post Administrators need to go into the completed auction and enter the DS-132 Results for each asset that was included in a lot of the auction. The results being sent back to ILMS include whether the asset was sold, when the transaction occurred, and what the final price was in US dollars.


What do I need to do?
Nothing, next week when the software is released you will see the new changes, you will also receive release notes and some more detailed documentation to help you navigate these great new features.
- Your Online Auction and ILMS teams