Pre-requisites: To approve a registration you need to be a Service Provider with special permissions.
Topics Covered
Target Users
Service Providers
Organization Administrators
Required Permissions
Service Provider - approving registrations
Introduction
Having Employees coming to your post, which never used ATLAS Workflows, they have to register. As a Service Provider with the permission to approve registrations and some additional information, e.g. the position number, the arrival date, etc.
Pending Registration
1. Go to the Dashboard menu and scroll down to For Service Provider and click Pending Registrations.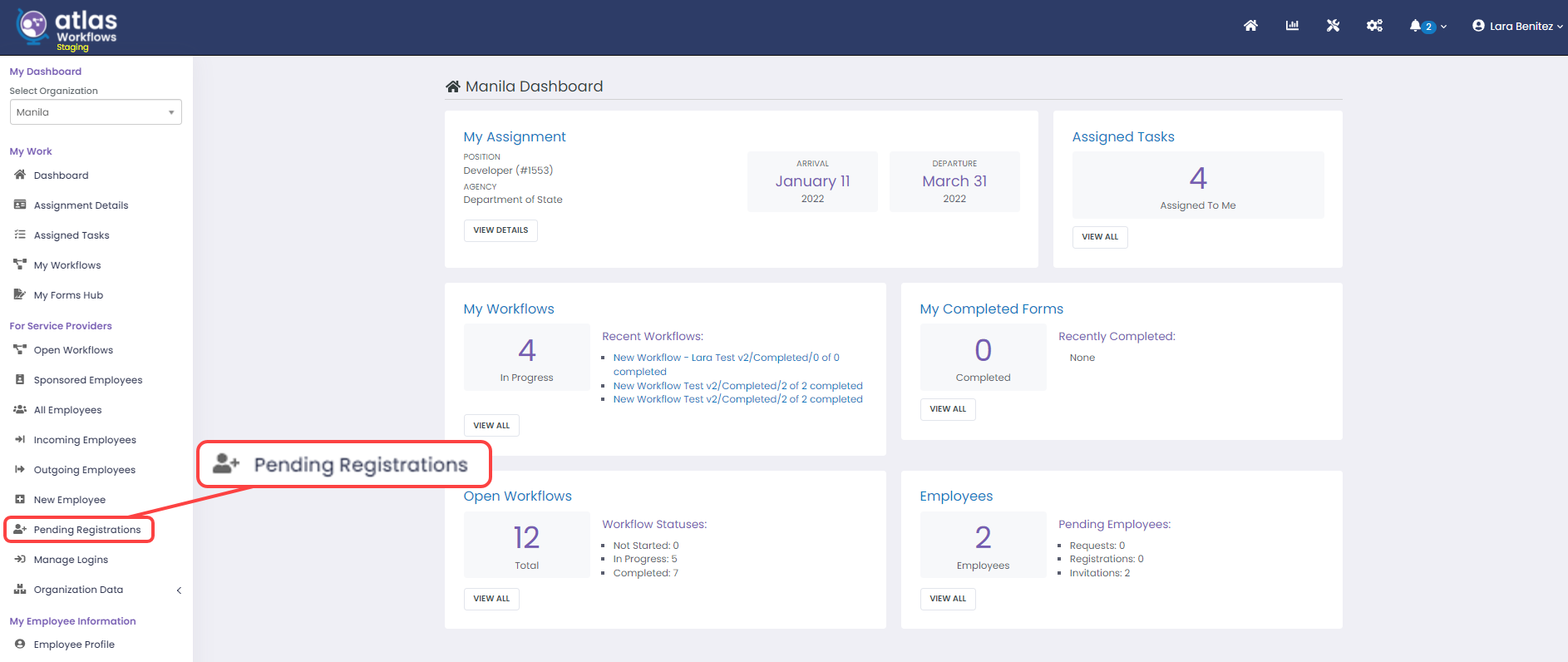 This page shows all the accounts with pending registrations.

2. You may choose which account to approve/disapprove. You can either search for the Name or select from the options available. To approve/disapprove, click the View button next to the Pending Registration (Account), this will open the Pending Account form.

3. From Pending Account you can either Approve or Reject the Pending Account. If the Employee is supposed to be a Service Provider, you can add the groups here to the Employee.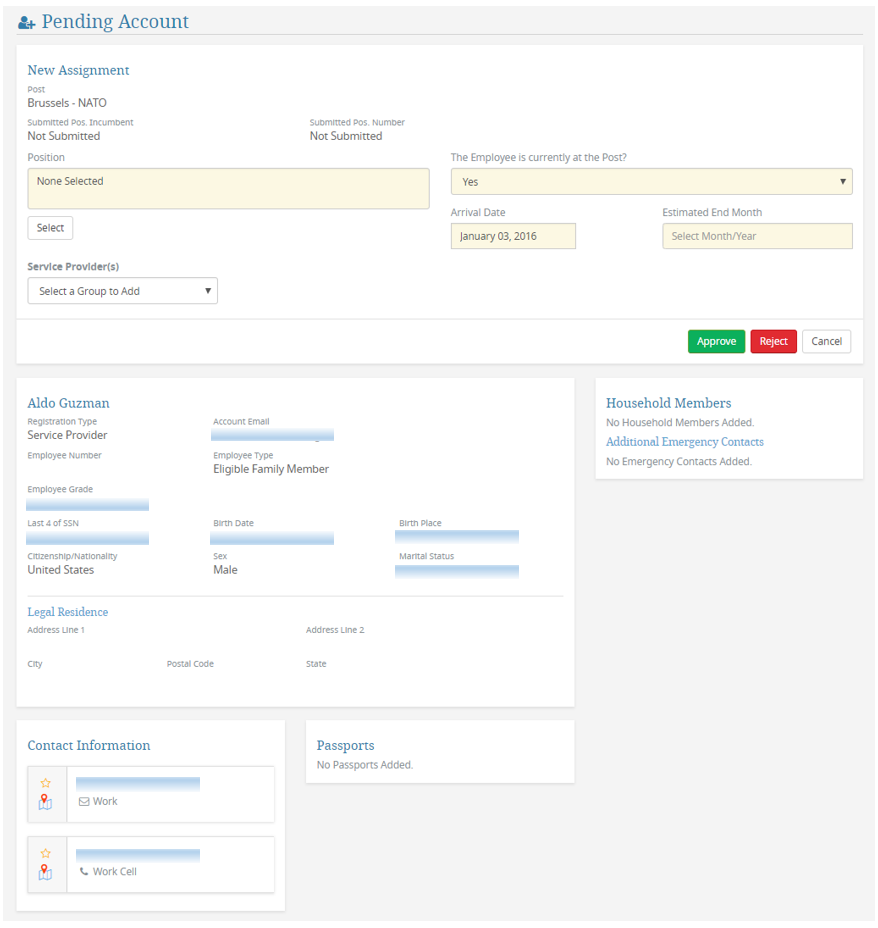 To Approve a Pending Account follow these steps:
A. Assign the position number to employee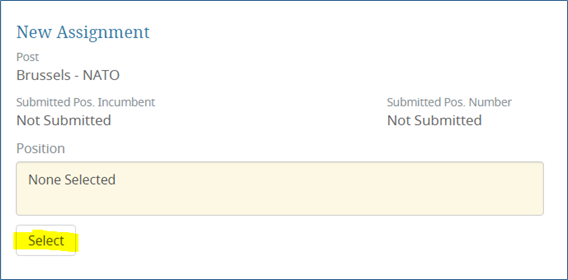 B. Enter the Position number for the Employee and click on search