Topics Covered
Accessing OAS
State.gov Accounts
Other Government Accounts
Welcome to OAS!
Accessing OAS
OAS is available online at https://awards.state.gov/
You can sign in from any web browser, but you will need to use an official government account (.gov or .mil) and may need to verify your identity.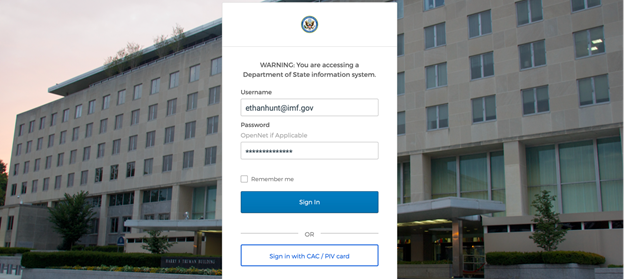 State.gov Accounts
If you have a state.gov account, you can access OAS directly from an OpenNet computer using single sign-on. You won't need to verify your identity.
Not on OpenNet? Go to https://awards-sandbox.azurewebsites.net/ and enter your DoS username and password. You will be prompted to either send a verification code to your email account or use the Okta Verify app (see below) to confirm your identity.

Using a CAC/PIV card? Instead of typing a username and password, you can Sign in with CAC/PIV card and you won't need to verify your identity.
Other Government Accounts
If you use a Foreign Affairs Network (FAN) account or another government agency account (one already enrolled in Okta), you will need the Okta Verify mobile app. This free app is available for iPhone and Android. Download it ahead of time from the Apple App Store or Google Play Store.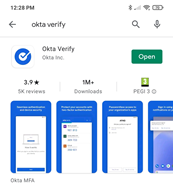 Go to https://awards.state.gov/and enter your FAN or agency username and Okta password. Then, open the Okta Verify app, find the six-digit number for state.okta.com and enter it into the website. Be quick—the number changes every 30 seconds.

Welcome to OAS!
Once signed in, your browser will take you to OAS automatically.
First time here? If you are not able to login, your HR office may not have setup your account. Please reach out to your HR office to verify your account details.