Topics Covered
Adding Forms
Target Users
All Users
Required Permissions
n/a

My Forms - Adding a Document
The My Forms dashboard appears upon logging into ATLAS Firma. Here users can see every form associated with their profile.

Adding a Form
From the My Forms page, select Add Form.

Click either the Add Form icon or the Plus icon to upload a new form. Select the Drop form to sign here icon, select the file from the File Explorer and click Open.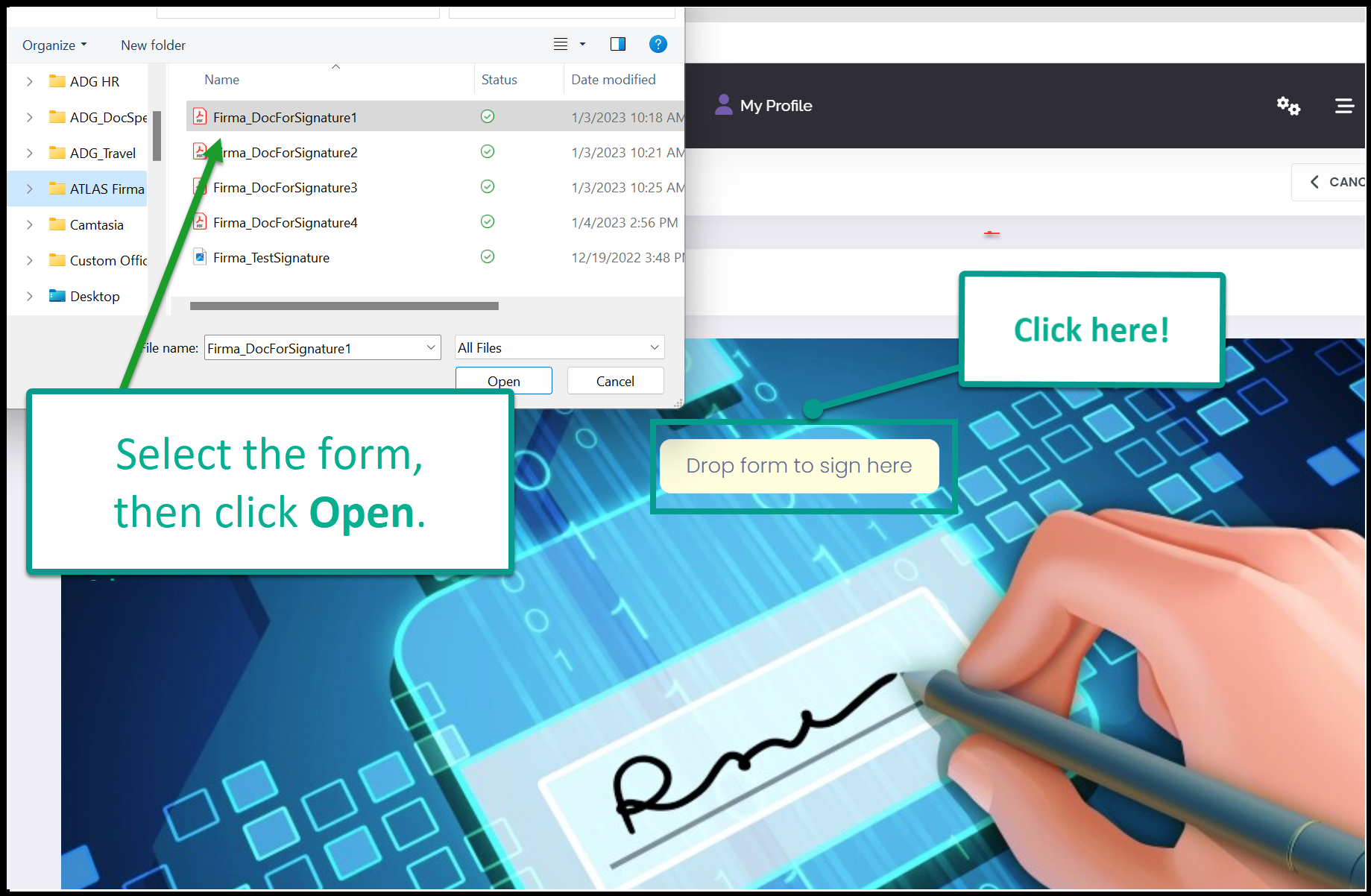 After uploading a file, the doc is AUTOMATICALLY in signing mode. Hover, and with just one click, users can place the signature block anywhere on the form.
Signatures and Signature Steps
On the Create Form page, users can place Add Signature steps to any location on the newly imported form. Drag the orange Add Signature block to the desired signature location. Next, users can assign the signature workflow to any Okta user.
HELPFUL HINT: Users can also edit the Step Title in the Edit Workflow Step section. For example, "First Signature" could be retitled as "Management Officer Signature."
Once the Step Title and Assigned To portions are completed, select Close.
The right panel shows the signature steps in the workflow. Users can add as many steps (signature assignments) in the workflow as needed to complete the form by moving the cursor over the form, and placing the orange Add Signature icon on the desired location.
Related Articles: Managing ATLAS Firma Contacts
For additional help, please contact ISC at Post or ADG Support by selecting the 'Submit a request' button at the top of the page or by emailing 

adg-support@state.gov.
Visit the Global Application Portal (GAP) for the latest news and information on all the ADG's applications.