Topics Covered
Creating a New Signature Step
Target Users
All Users
Required Permissions
n/a

Creating a New Signature Step
To create another step in the workflow, for example if the supervisor must only sign after the employee has completed the first signature step, simply click on the Plus icon (

) next to Add New Step and select the Okta user assigned to the next step of the signature workflow.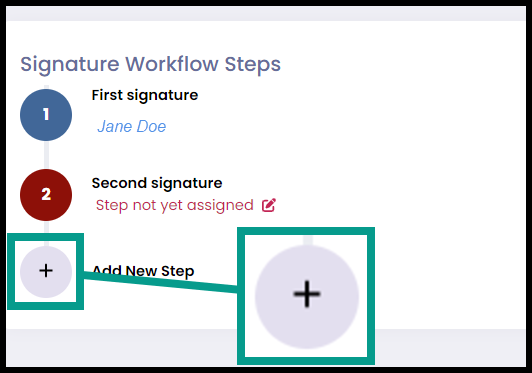 For additional help, please contact ISC at Post or ADG Support by selecting the 'Submit a request' button at the top of the page or by emailing 

adg-support@state.gov.
Visit the Global Application Portal (GAP) for the latest news and information on all the ADG's applications.