Pre-requisites: Okta account
Topics Covered
Editing a Signature Assignment
Required Permissions
Okta

If a signature needs to be reassigned or retitled, select the red 'trash' icon (

) next to the Okta user's name.
The 'Edit Workflow Step' appears where users can edit the step title or the assigned Okta user.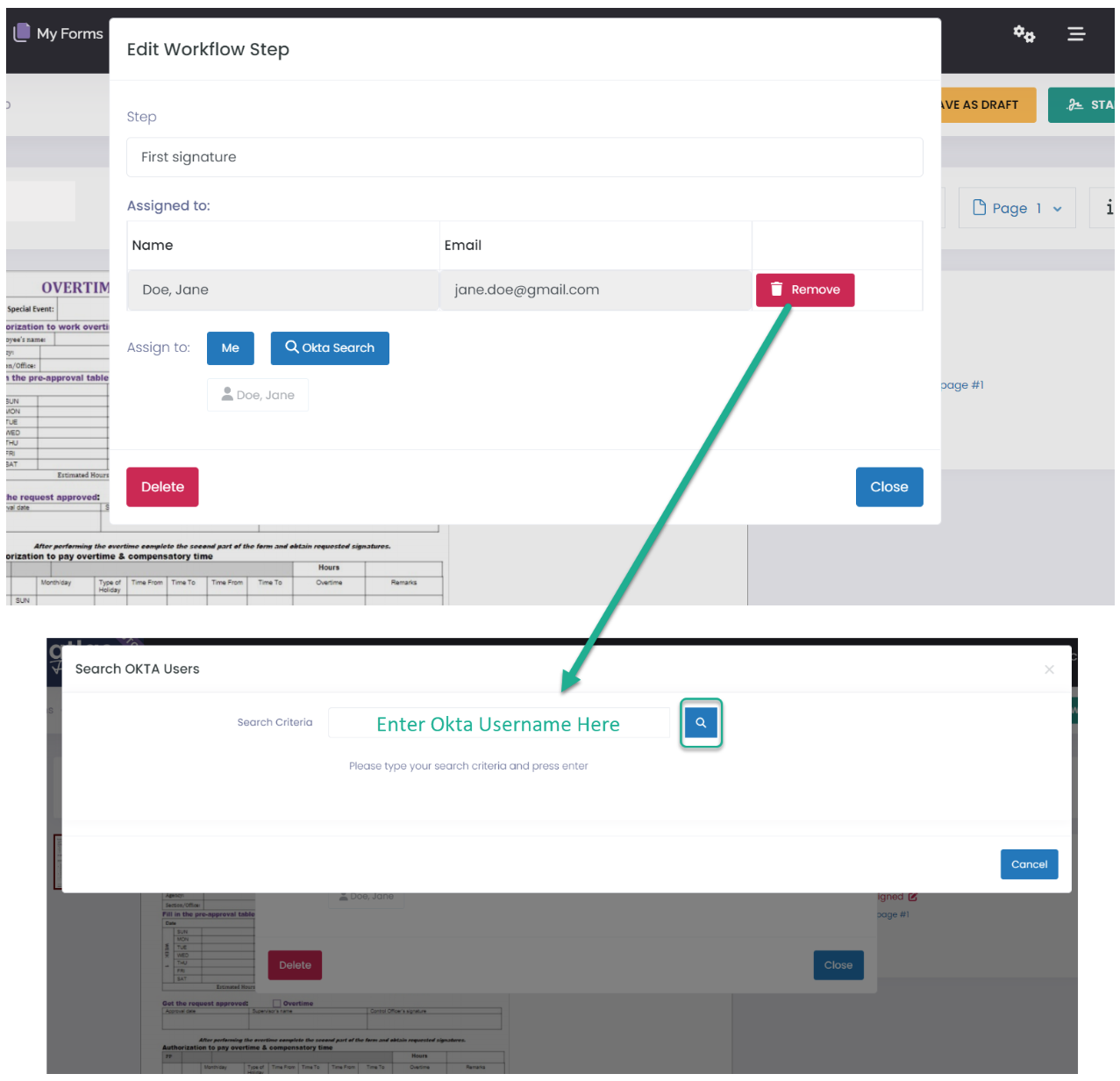 Select the correct Okta user for the signature workflow step and then click 'Close.' Follow the same process as above to add, edit, or delete users to the same signature workflow.