Pre-requisites: AFN Activation Manager Assigned Role
Topics Covered
The Inventory Page
Target Users
AFN Activation Managers
Required Permissions
AFN Activation Manager Role

The AFN Inventory Page
The inventory page will list all current and past activations for your post. Several tools are available on this page to manage your records.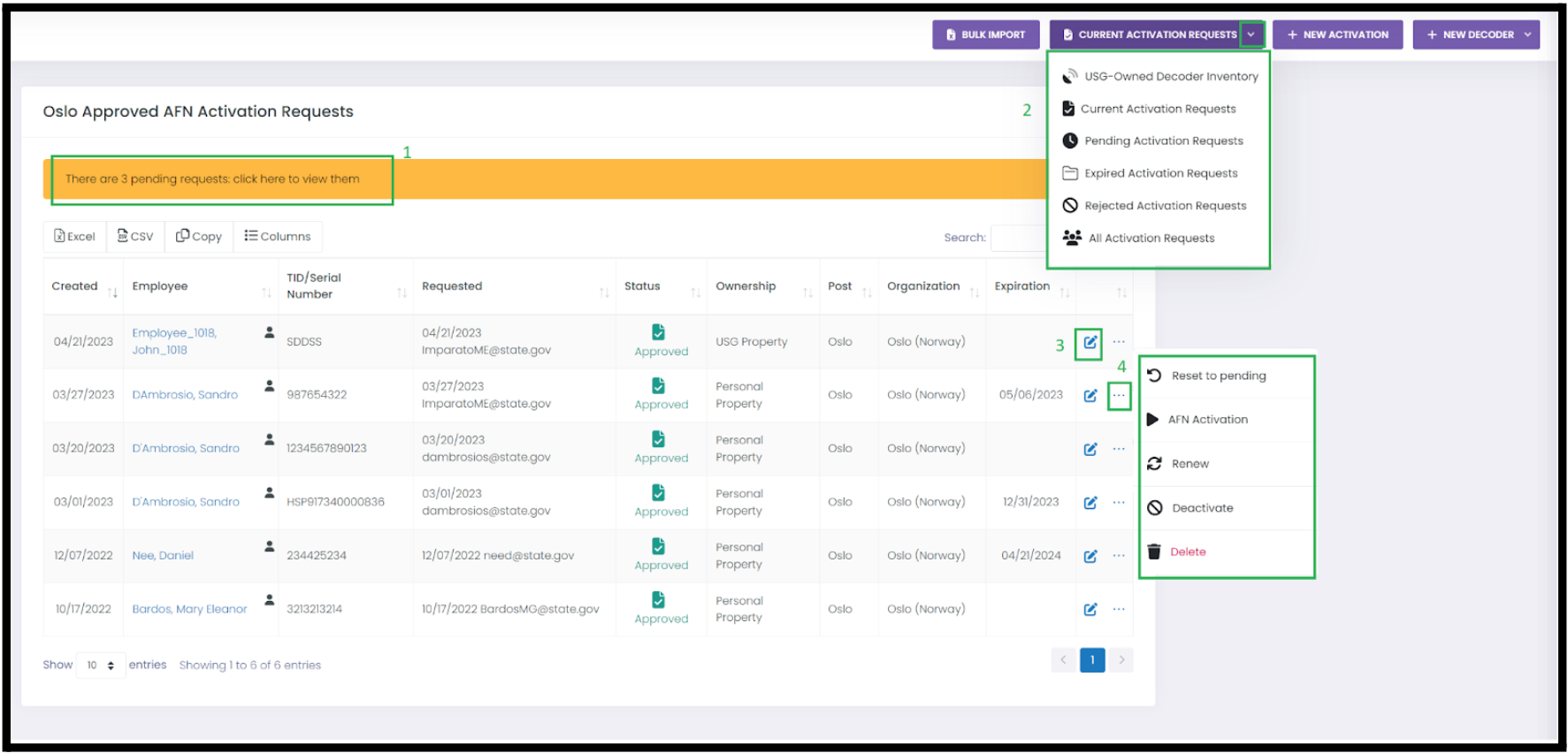 Click on the banner (

1

) to see all pending Activations requests.
From the Pending Requests Page, you can Approve, Reject, Delete, or Edit the record(s).

The inventory button (

2

) will let you filter the items by Current, Pending, Expired, or Rejected requests and will also allow you to see all items (All activation requests).
The Edit button(

3

) allows you to change information for the record.
Clicking on the ellipsis (

4

) gives you access to the following options: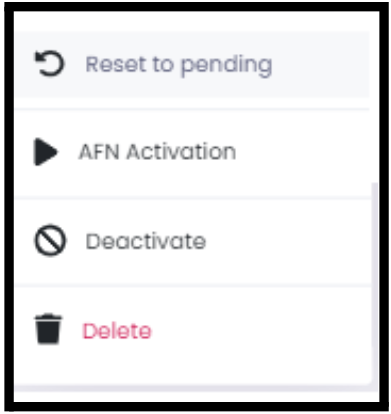 Reset to Pending: Change the status to Pending
AFN Activation: Complete the Activation on the My AFM website
Deactivate: Set the status to Expired
Delete: Delete the record