What is a Watchlist? 
ATLAS Firma's Watchlist contains the list of Watchers who are able to track the progress of a form throughout the lifecycle of the signature workflow.   Watchers can also share it with other Okta users, giving them the authority to act as the form's "Co-Owner" and do anything the Owner of the form can do.  The form can be shared with other users as an Owner, Signer, or Viewer by Owners.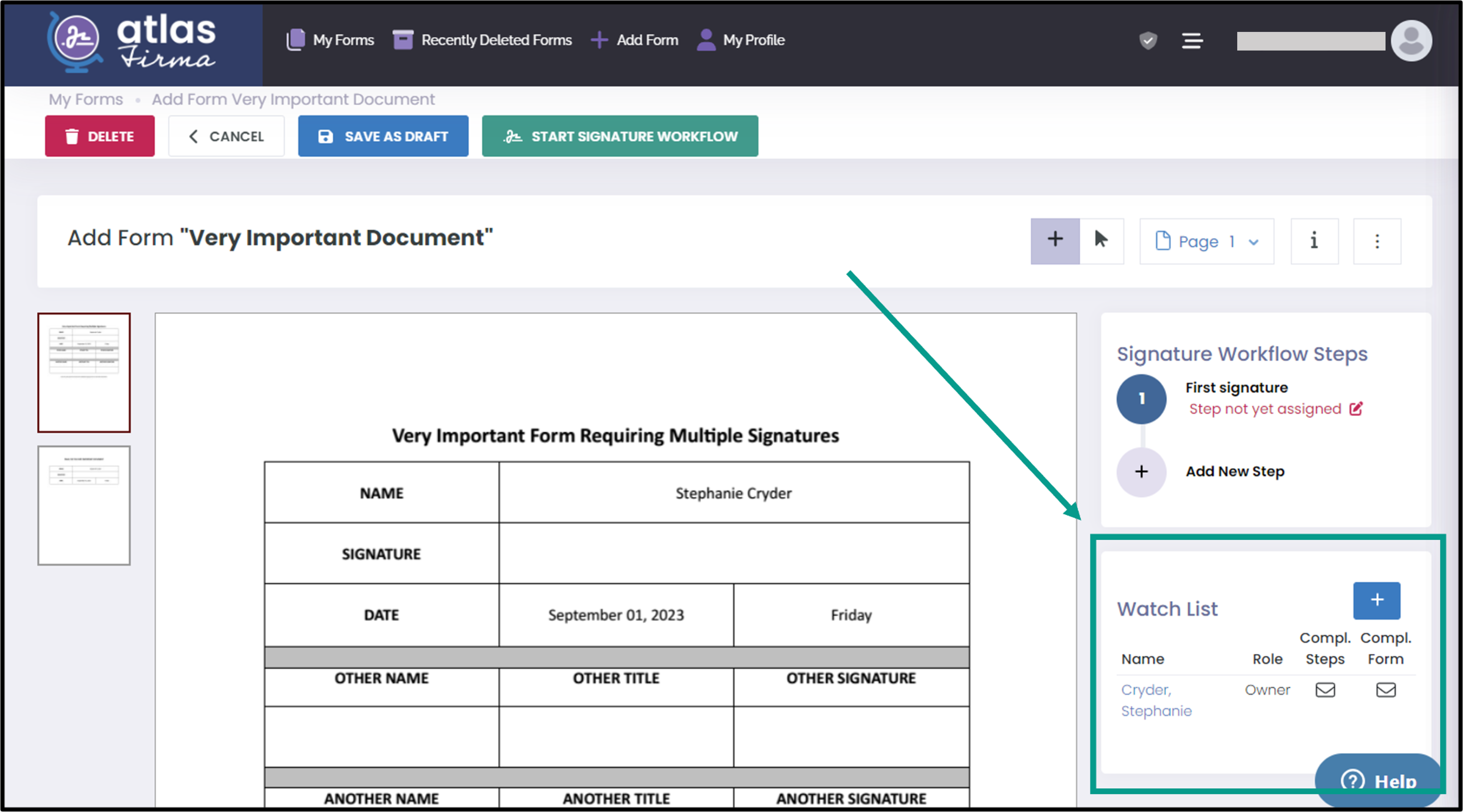 Adding a Watcher to the Watchlist
Option 1
Watchers can be added when creating a form's signature workflow.  To do this, lick Add Form > select the form to upload > Under Watch List, click the (+) icon.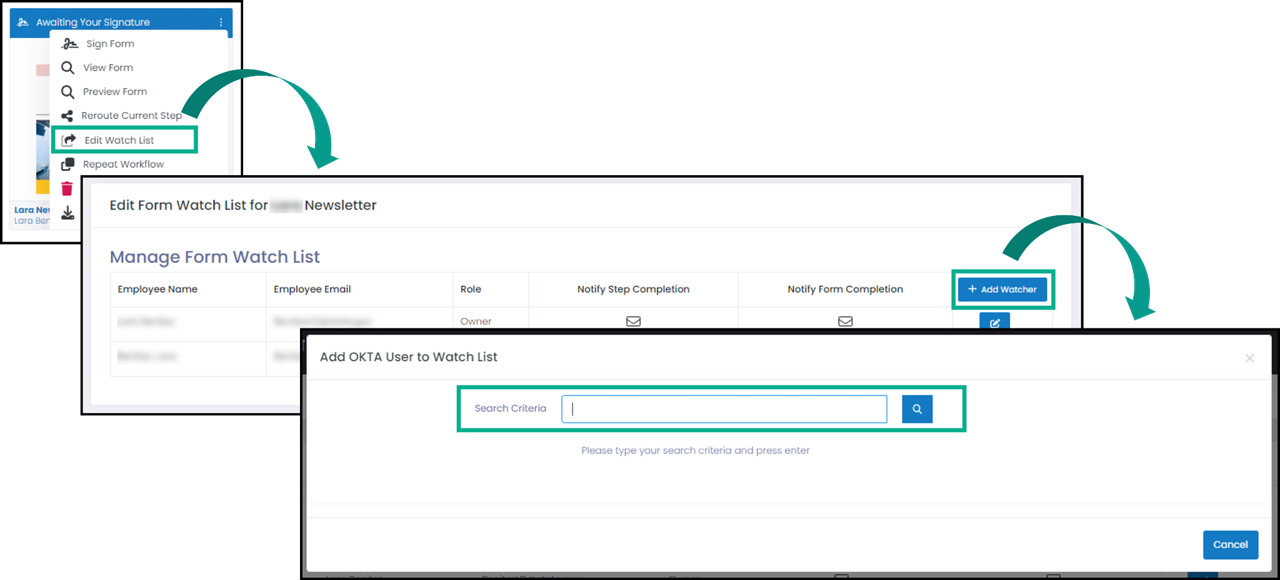 .
Option 2
Rerouting a signature gives the owner of the form the ability to change the assignee/s of a certain step. This will also send an email notifying of the change. Both the Form Owner and the currently assigned users have access to this. 
To reroute a step in the workflow, navigate to the Ellipses > Reroute Current Step > + Add Employees.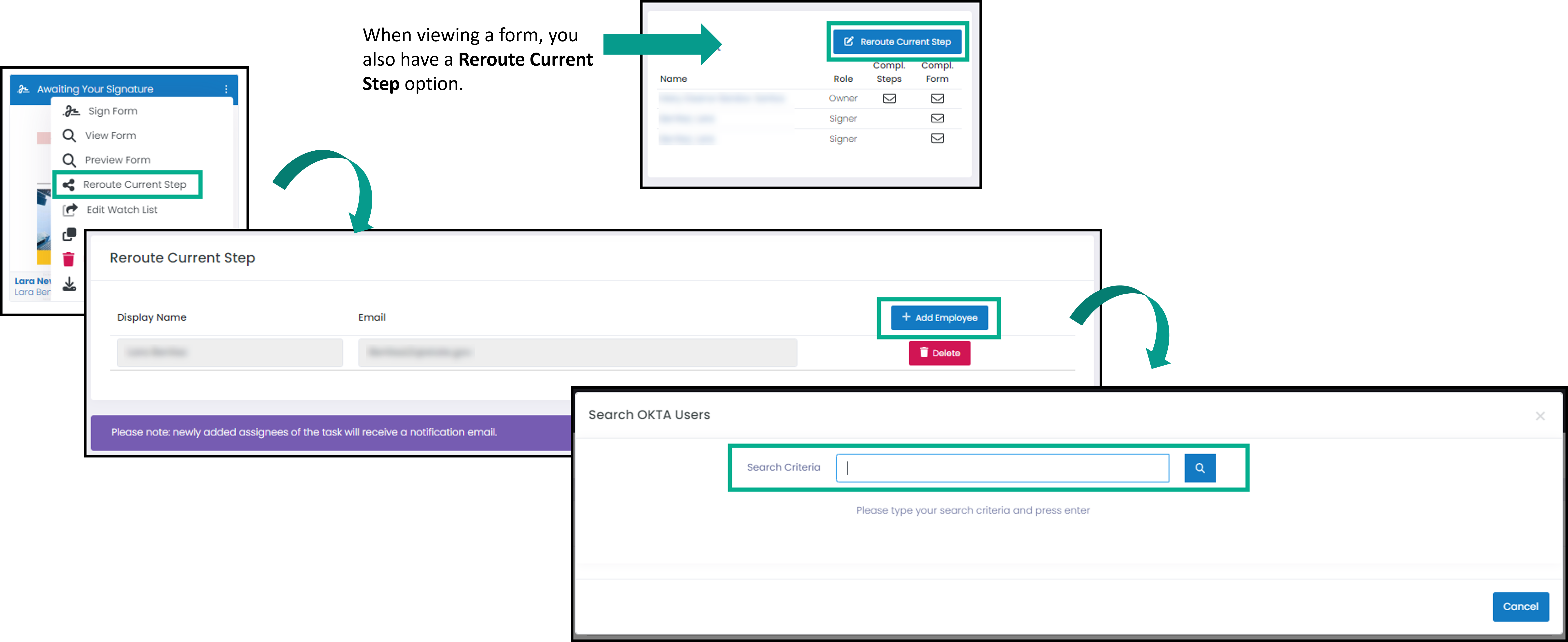 Related Articles
For additional help, please contact ISC at Post or ADG Support by selecting the 'Submit a request' button at the top of the page or by emailing 

adg-support@state.gov.
Visit the Global Application Portal (GAP) for the latest news and information on all the ADG's applications.