Topics Covered
How to Validate a Form
Target Users
All Users
Required Permissions
n/a

Validating a Form 
Validating a form allows users to check if the form was signed using ATLAS Firma and whether additional changes have been made to the form after the signature workflow was completed and the form downloaded.  This also allows users to validate the integrity of a document signed with ATLAS Firma.

To validate a form, click the Shield icon, select the file to upload, and document information, workflow log history, and the preview will all be displayed.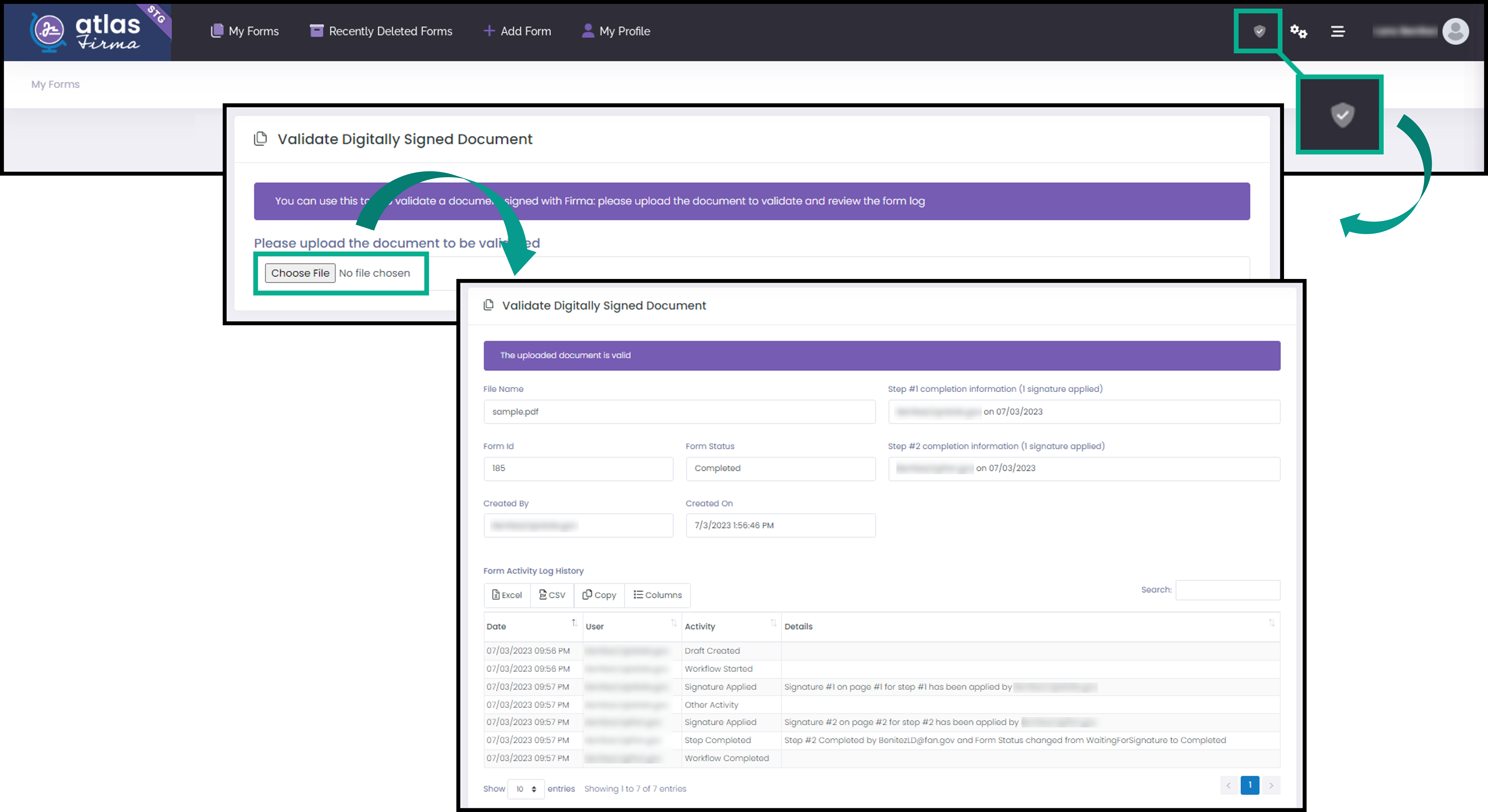 Related Articles
For additional help, please contact ISC at Post or ADG Support by selecting the 'Submit a request' button at the top of the page or by emailing 

adg-support@state.gov.
Visit the Global Application Portal (GAP) for the latest news and information on all the ADG's applications.