Topics Covered
How to View Workflows as a Delegated User
Target Users
Users

Required Permissions
n/a
Acting as a Delegate
To act as a Delegated User, click your User Name > Act as Delegated User. In the pop-up window, locate the correct user's name, and click Select.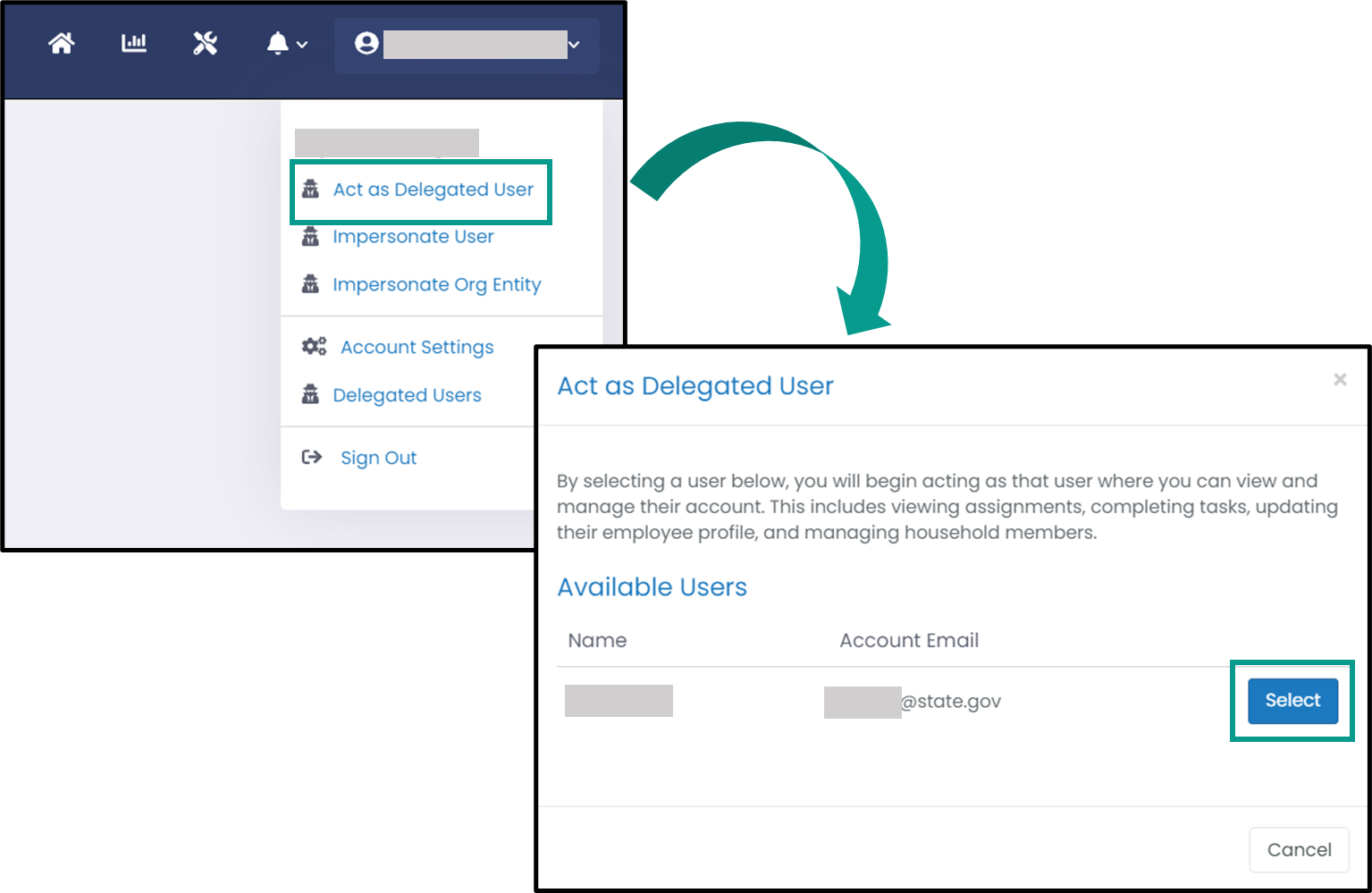 Viewing Another User's Workflows
On the Delegated User's dashboard, under My Workflows, click View All.

From here, you can view or edit the user's workflows, just as you would view or edit your own.