Pre-requisites: To access ATLAS Workflows you need an Okta account
Topics Covered
Registration for new users
Introduction
To access ATLAS Workflows, you need to register to your Post.
Where to go to register?
An employee with an active state.gov account or an ADG account (name@departmentofstate.onmicrosoft.com), linked to an Okta account, can register at the URL: https://workflows.state.gov.
Registration steps
Once the user is authenticated using their credentials, the application will allow the user to register themselves.
Please fill all yellow fields with information and submit the registration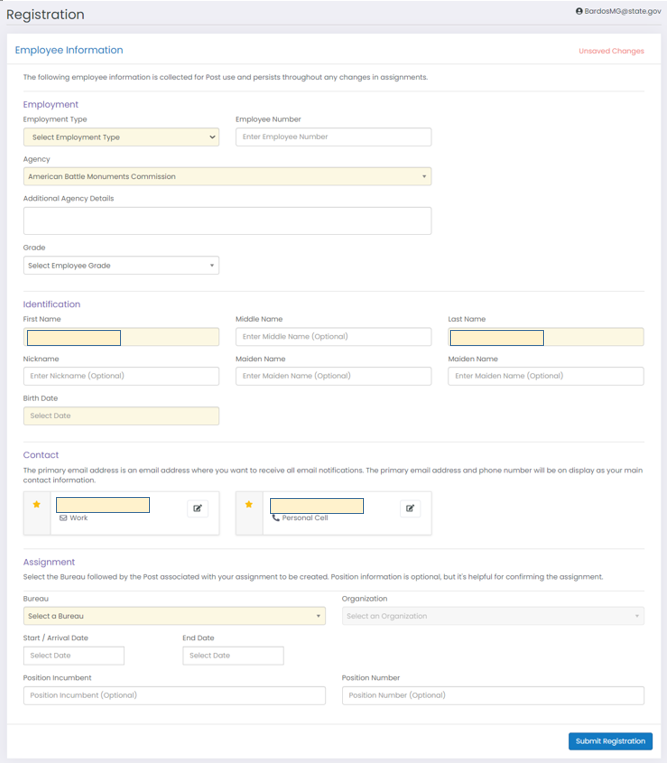 What's next?
Your registration will be approved at the post you registered for.
Do I have to register again if I go to my next post?
If you have a profile in ATLAS Workflows there is no need to register again.