Topics Covered
Target Users
Employee
Service Providers
Required Permissions
Introduction
Account Settings allows the user to manage his/her own preferences when using the ATLAS Workflows.
To access Account Settings, Click on the user's full name on the upper right corner of the page, then select Account Settings.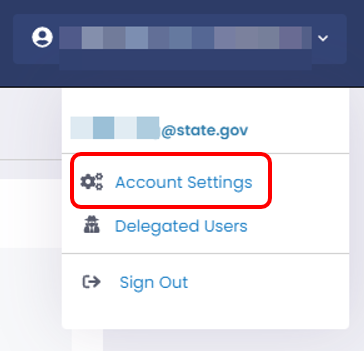 The Account Settings is further divided into four sub-menus: Account Preferences, Notification Preferences, My Permissions and Delegated Users. These sub-menus are located on the left navigation pane of the Account Settings page.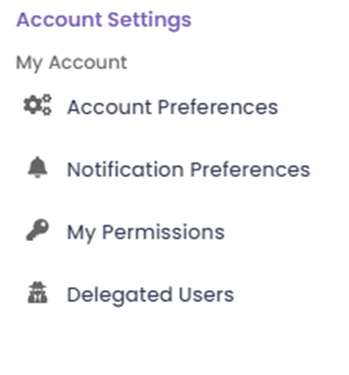 Account Preferences – Allows you to manage your default organization
Notification Preferences – Allows you to manage your notification settings
My Permissions – Allows you to view your permissions
Delegated Users – Allows you to delegate an employee or household member on your behalf.
Related Articles:
How To Change Your Notification Settings
How to Change Your Default Dashboard