Pre-requisites: Role as Rating, Reviewing, or Pool Supervisor
Topics Covered
Home Screen
Main Menu
Dashboard
Target Users
Rating Supervisor
Reviewing Supervisor
Pool Supervisor

Required Permissions
Supervisor Role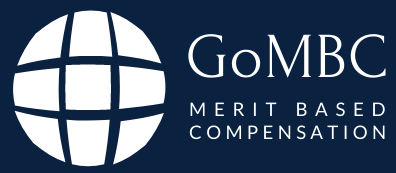 GoMBC's Home Screen
GoMBC's main home screen is where you access all the documents and tools you need to complete the performance management process. This area includes the Main Menu for navigation and the Dashboard that summarizes any actions you need to take.
After logging in, you will arrive at the Home Screen. Up at the top is the name of your home location, or the one you last accessed. If you work across more than one location, make sure you're in the right place.
Exactly what you find here depends on the roles you hold in GoMBC.

Main Menu
Use the menu to navigate to documents, tasks, and your supervised employees for each role you hold.

As a Rating Supervisor, Reviewing Supervisor, or Pool Supervisor, the menu takes you to all the performance documents for the employees you're assigned to in each role. These include Annual Work Plans, scored Employee Performance Reports, Appeals, and Performance Improvement Plans. From the menu, select Current Documents to find them. For a list of the employees you support, choose My Employees.
As a Pool Supervisor the My Pools option directs you to any performance reports ready for review in your pool. Also available is Reward Calculation, which allows you to approve calculations at the end of the performance year in the Reward Calculation module of GoMBC.
Some supervisors may have an additional Acknowledgement Role menu option if they supervise staff that have no official government email address. This option allows supervisors to enter and acknowledge the performance document on behalf of the employee. The employee must also sign a paper form and this signed copy must be retained.
Dashboard
Think of the dashboard as your to-do list in GoMBC. Use it to keep track of your pending tasks. What you see here depends on the roles you hold.

As a Rating Supervisor, Reviewing Supervisor or Pool Supervisor, your dashboard collates and links to the documents you are assigned to manage or approve. You will see whether any are pending your action.
SUPERVISED REVIEWS are the Employee Performance Reports you're assigned to create, edit, or approve.
SUPERVISED PIPS links you to Performance Improvement Plans for employees you support.
SUPERVISED APPEALS is where to find any Appeals lodged by employees you support.
EMPLOYEES gets you to the documentation and performance ratings for all employees you supervise.
For additional help, please contact ISC at Post or ADG Support by selecting the 'Submit a request' button at the top of the page or by emailing 

adg-support@state.gov.
Visit the Global Application Portal (GAP) for the latest news and information on all the ADG's applications.