Pre-requisites:  Okta Account
Topics Covered
Release Notes v1.6.0
Target Users
All Users
Required Permissions
n/a

ATLAS Housing Release Notes v1.6.0 
Housing Pool
On the Housing Pool page, show the Occupant's status along with the Occupant's name. Service Providers can now see the Occupant's status: Incoming, At Post, Outgoing, Departed.

On the Housing Pool page, show Make Ready Status: Not Started, In Progress, Missing Move-in, Finished.

Process export with task name, assignee, dates, and status - Service Providers will be able to Download an excel report for the Commissioning, Make Ready and Decommissioning process of the residences from within the Process Summary view option.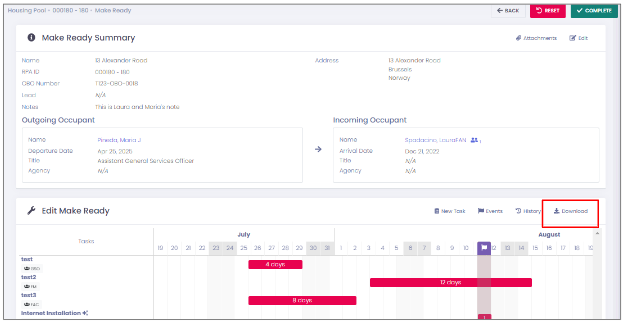 Fixed bug where Notes on Process Summary page were not saving.
Occupants
Fixed bug when deleting Member of Tandem Couple - Service Providers are now able to delete a member of tandem couple from the Occupant's profile.

Occupant's Contact Email can now be modified by both Service Providers and Users from within the Occupant's profile.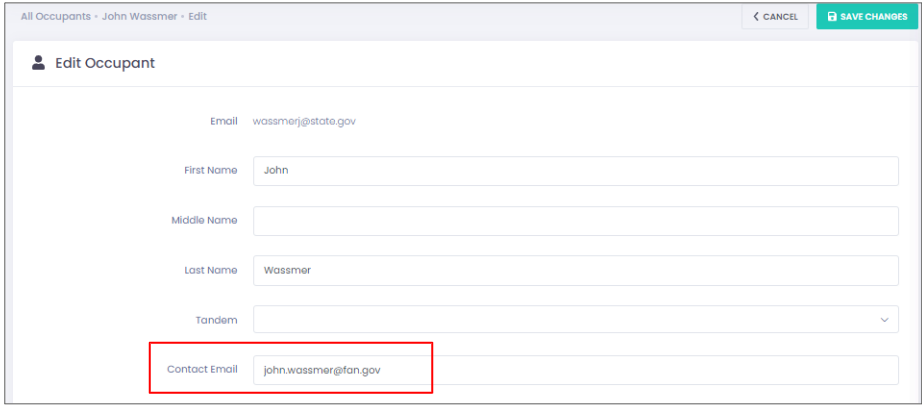 Exporting the Housing Questionnaire results - Services Providers are able to print and export the Housing Questionnaire from the Occupant's profile.

On the Occupant's Profile page Service Providers are able to see the Occupant's status and action buttons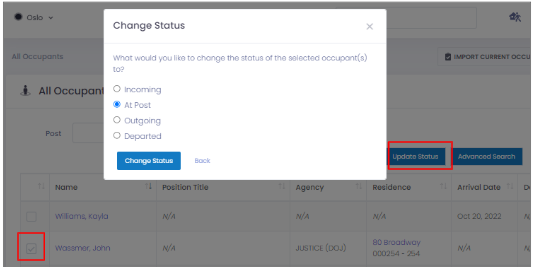 Housing Questionnaire
Customized Schools drop-down list now available in the Housing Questionnaire.

Fixed bug where

School was not showing on questionnaire.
For additional help, please contact ISC at Post or ADG Support by selecting the 'Submit a request' button at the top of the page or by emailing 

adg-support@state.gov.
Visit the Global Application Portal (GAP) for the latest news and information on all the ADG's applications.