Topics Covered
Release Notes 1.9.0
Target Users
All Users; Admin; etc.
Required Permissions
Local Admin
System Admin
Delegated User Role

Fixed Bugs
Fixed issue with photo visibility when impersonating an Occupant's Resident Portal.
Fixed issue for tandem couples: both partners will be able to see the same housing assignment information posted in the Resident Portal regardless of who is the primary or secondary tandem.
Fixed issue when printing the child's birth date from the Housing Questionnaire
Overview Menu
My Assigned Tasks are in chronological order.
Please see Image below:
Occupants Menu
ATLAS Housing team created a warning message when deleting occupants.
Please see image below: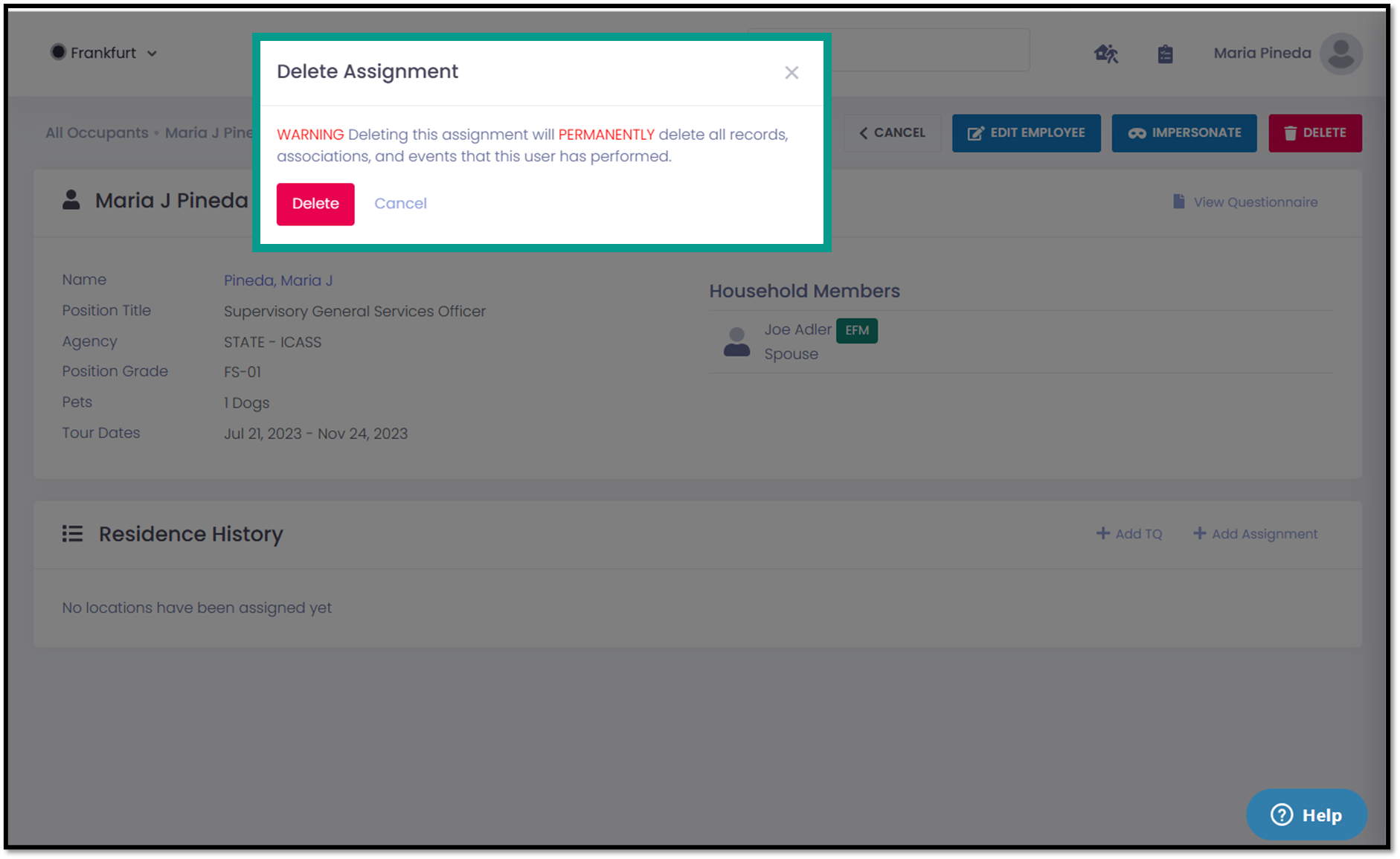 "Edit Household" member option has been enabled for Occupants under "At Post" status.
Edit Household member option is one of the newer features made available in a previous release. It is only enabled when a Housing Assignment is completed. (for more information about the Housing Assignment process please click here
Local administrators have the ability to Edit Household members for an Occupant when the status is "At Post". Please see image below: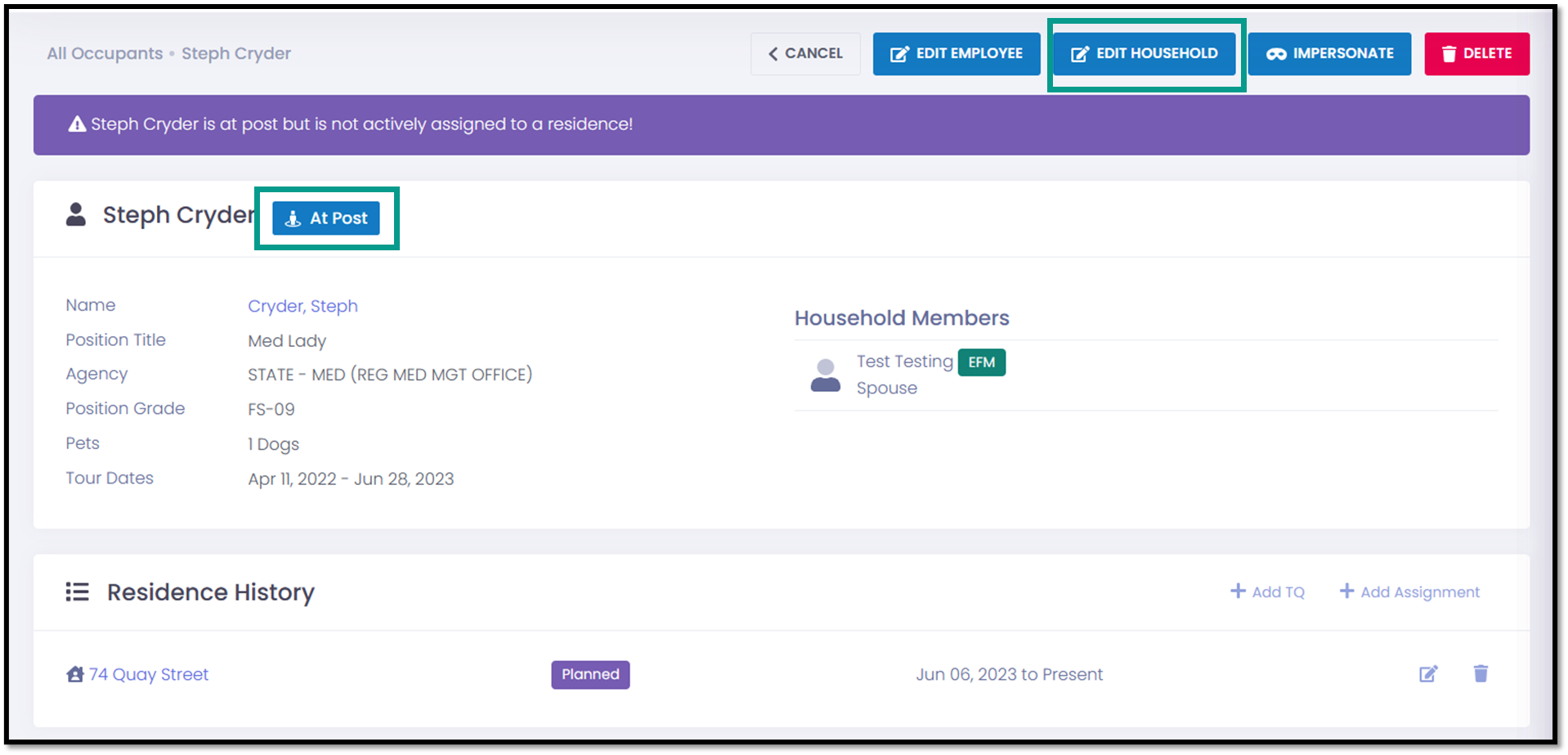 Error message will pop up when trying to add an existing Occupant in Atlas Housing.
To avoid duplication, ATLAS Housing will inform you when attempting to add existing USDH to your occupant's list.
Please see image below: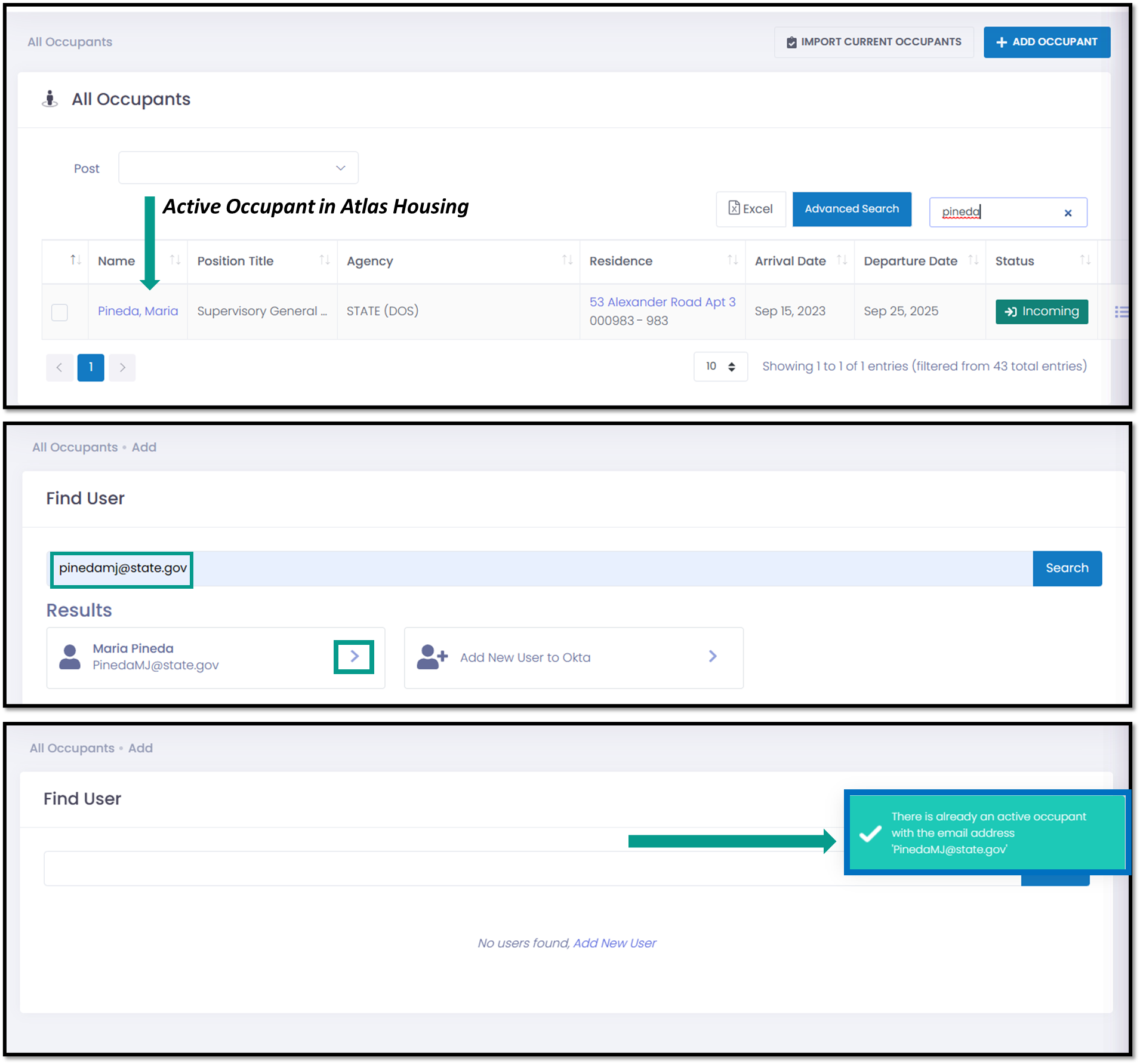 Resident Portal
Eligible Family Members (EFMs) and assigned Embassy colleagues will now have access to the Resident Portal through the new

Delegated User Role

, for more information, please click here.
Occupants' alternate contact email can be set in the Resident Portal for communication with Housing Team at Post. Find more details here Using Alternate Contact Email
Residence's Portal Photo Gallery:

Photo description is now displayed at the bottom of each photo.
Enabled visible arrows in blue to scroll through the Residence's Photo Gallery
Please see image below: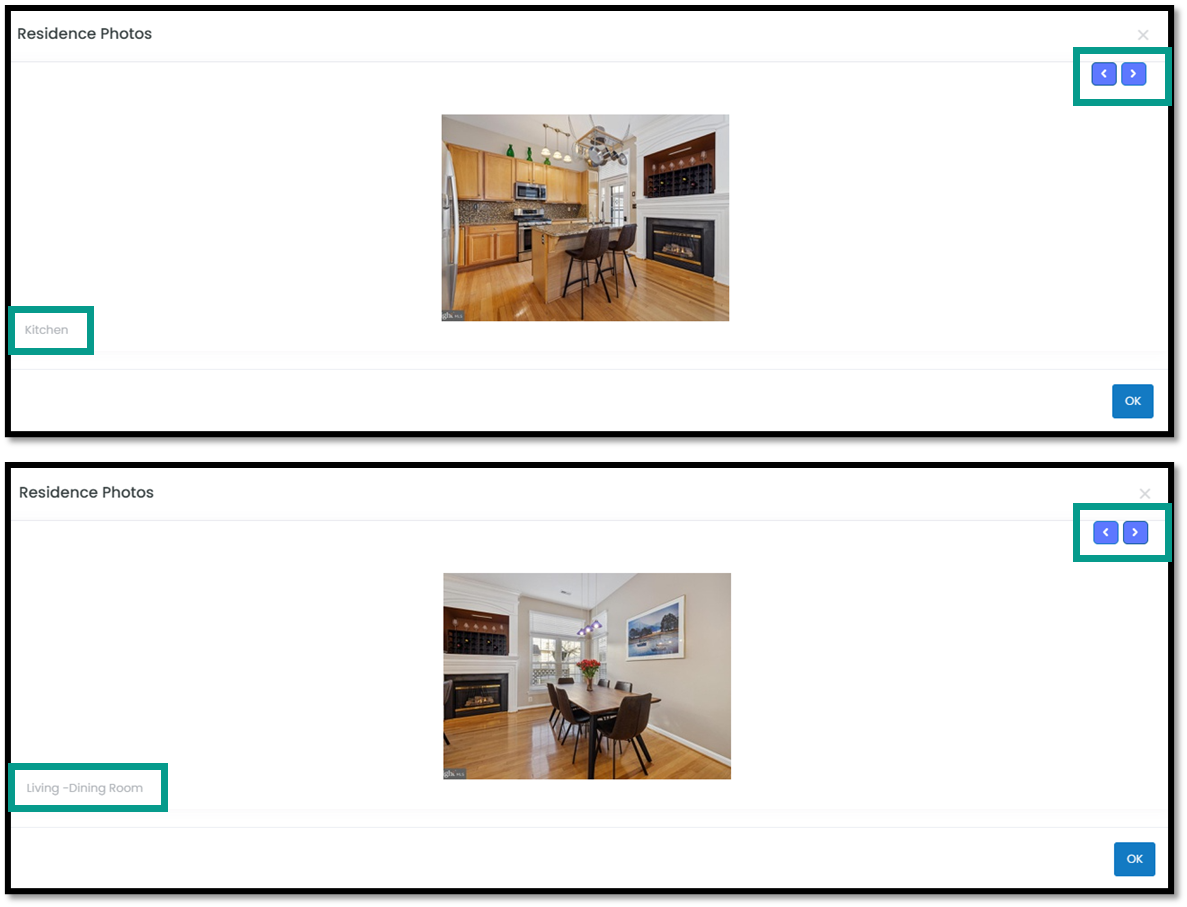 For additional help, please contact ISC at Post or ADG Support by selecting the 'Submit a request' button at the top of the page or by emailing 

adg-support@state.gov.
Visit the Global Application Portal (GAP) for the latest news and information on all the ADG's applications.