Pre-requisites: Okta Account
Topics Covered
Release Notes v1.7.0
Target Users
All Users
Required Permissions
n/a

Inspections and Inspection Portal
The Application Development Group (ADG) is pleased to announce our newest feature: The Inspection Portal.
For more information, please click on the following links: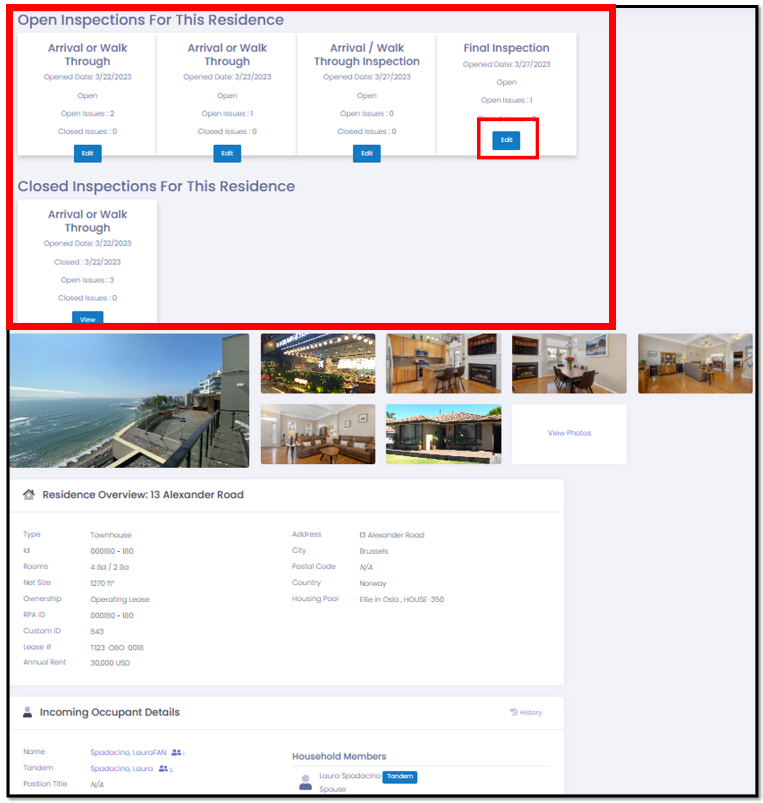 The Help Widget
The Help Widget is another new feature within ATLAS Housing.  The Help Widget allows users to search ADG Support articles for immediate self-service.
Using the Help Widget
The HELP button can be found on the bottom, right corner of any page within ATLAS Housing.

Click on HELP and enter your search terms or phrases, for example 'Occupants.'

Up to nine results appear in the window, if matches are found.  Click an article link in the list to open a preview of the ADG Support article.  
To view the full article in the ADG Support site, click the Square and Arrow icon, and the article will open in a new tab.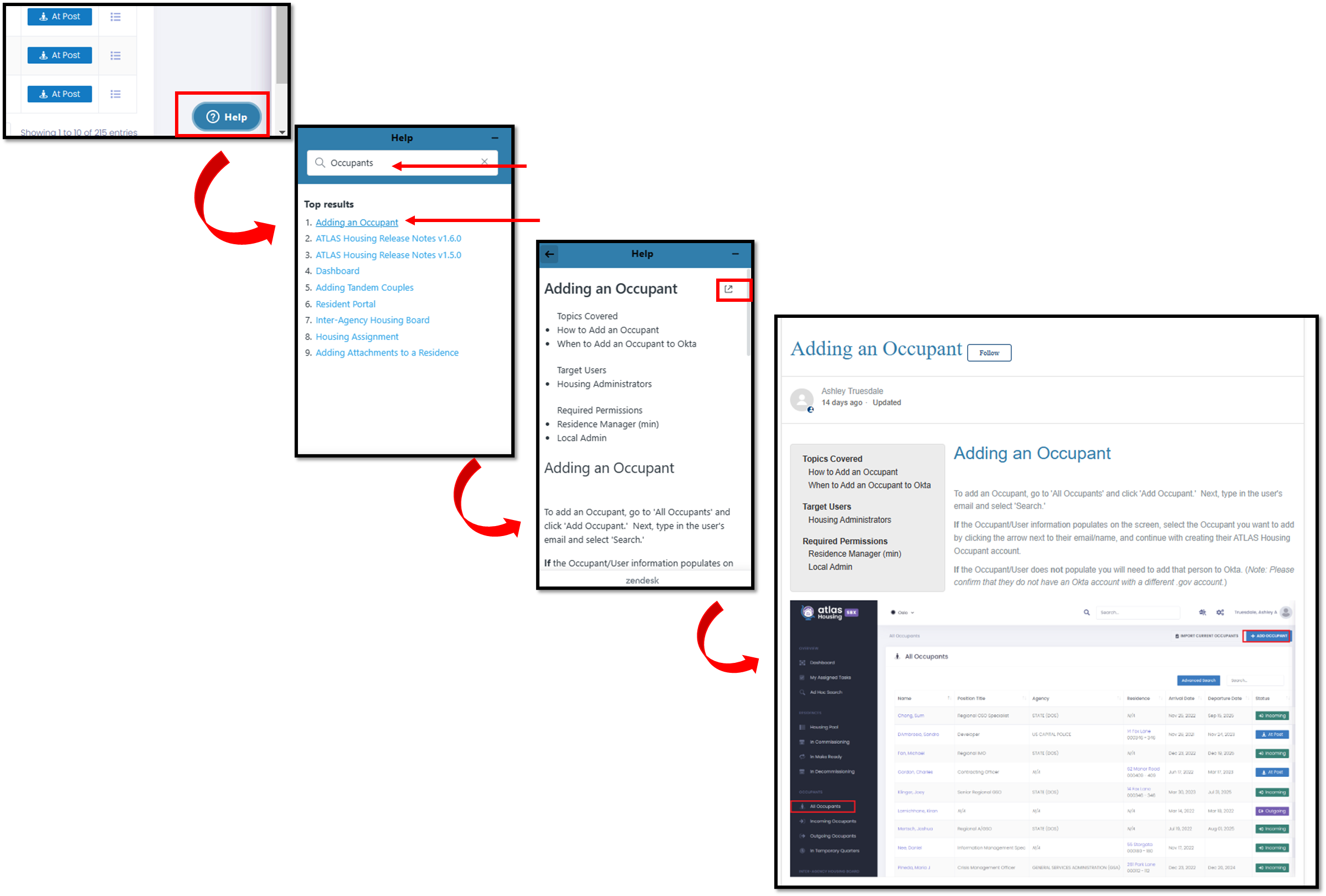 Residents Portal
Another new and widely requested feature in this release is the ability to impersonate an incoming occupant and view their Resident Portal.  See our ADG Support article for more information - Resident Portal Impersonation for Local Admins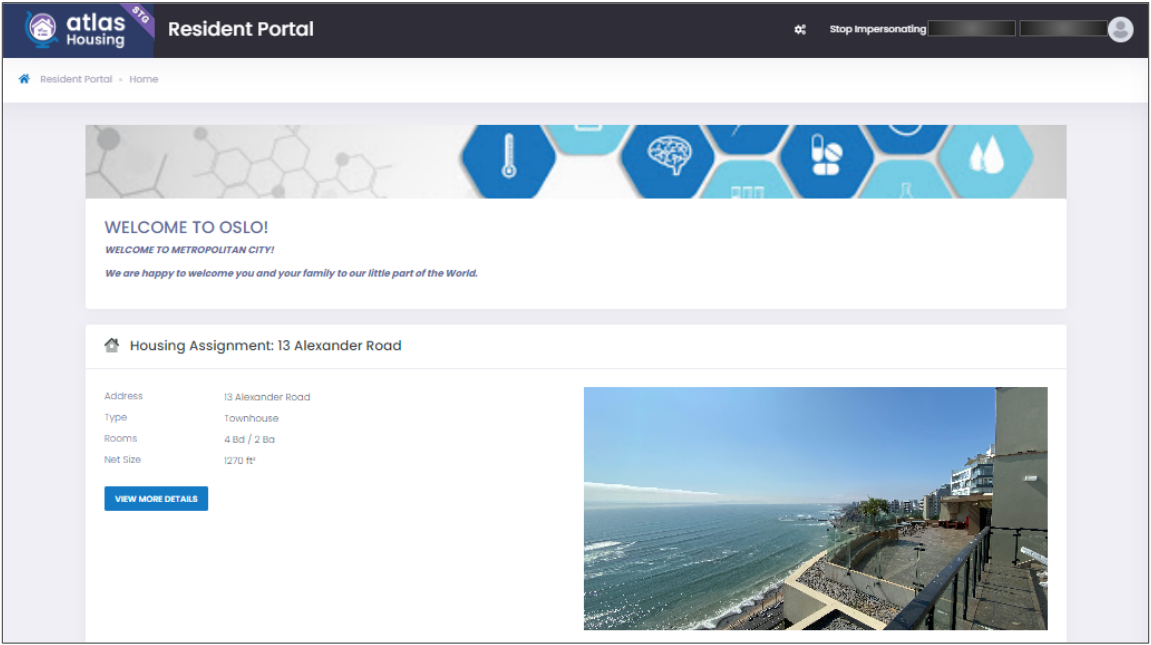 The ADG Team also made adjustments to the photos displayed in the Residence Portal.  See more in the Resident Portal Navigation article.
Housing Pool
Make Column Adjustments Stick for Housing Pool and All Occupants Table. Click to see our article on how to use this feature.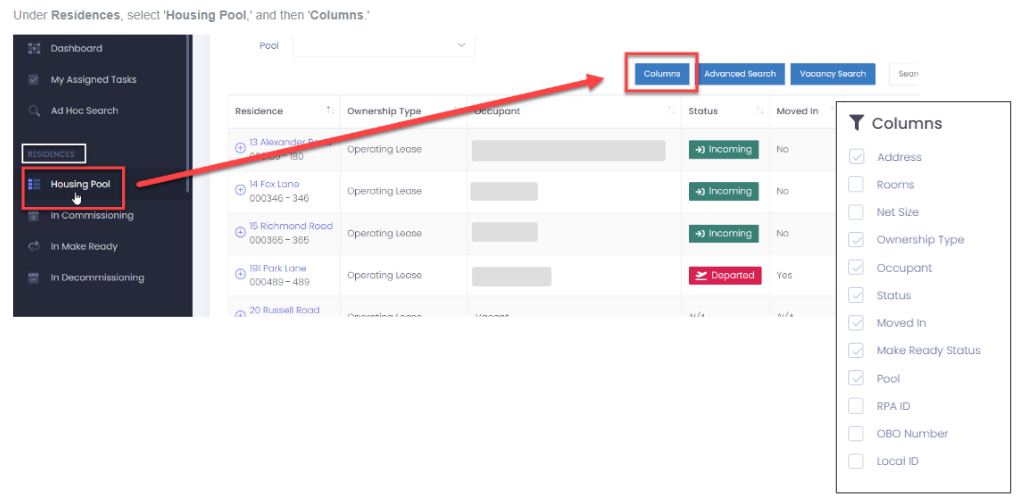 Occupants
Bug Fix: 'Departure Date Changed' Notification Email has Broken Link
Departure date changes by local administrators and users will now be reflected properly.
Email notifications will be sent automatically by the system with a link that will lead users to ATLAS Housing.

 
ADDITION REQUEST: Add Logs for Housing Assignment Change
Users will now be able to see any changes performed to a residence, such as Housing Assignments, Re-assignments, Assignments Removals, Temporary Quarters, etc.
To view changes, click on INCOMING OCCUPANTS, select an Officer already assigned to a residence and click on the ellipses (three dots) next to the assignment.
Select HISTORY and a new window with data will pop-up.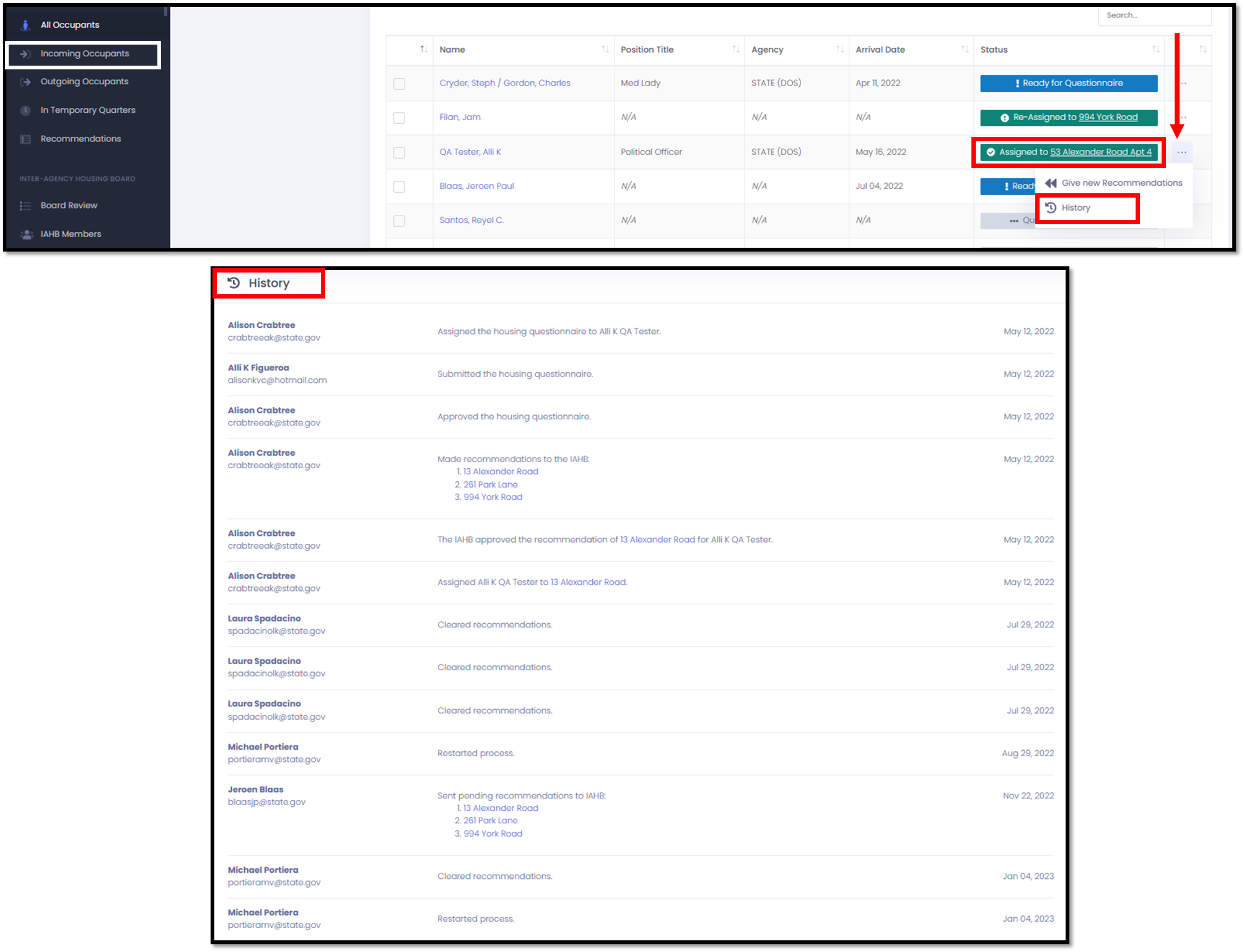 Mobile Experience
Other Bug Fixes
Tandem Couple selection has been fixed

Housing Questionnaire school selection has been solved: Schools for EFM children - when selecting OTHER and adding the name of the school, it is visible in the Housing Questionnaire

Make Ready Report can be downloaded without issues

Commissioning and Decommissioning reports now populate correctly

Occupants can be deleted, even if they have been assigned to a Make Ready
For additional help, please contact ISC at Post or ADG Support by selecting the 'Submit a request' button at the top of the page or by emailing 

adg-support@state.gov.
Visit the Global Application Portal (GAP) for the latest news and information on all the ADG's applications.