The ATLAS Housing Dashboard
Once you authenticate your OKTA Account you will have access to the ATLAS Housing Dashboard, which features a general overview of Post's Housing Pool and Occupants.
Dashboard Panels
Top Panel Navigation
Along the top panel of the dashboard, you will find the following :
Post(s) you have access to
Resident Portal icon, available to USDH/Occupants
Configuration icon, available to ADG employees
Profile icon, where you may customize your email preferences.
Left-Side Menu Navigation
Overview: Dashboard information, My Assigned Tasks, Ad Hoc Search
Residences: Housing Pool, In Commissioning, In Make Ready, In Decommissioning
Occupants: All Occupants, Incoming Occupants, Outgoing Occupants, In Temporary Quarters, Recommendations
Inter Agency Housing Board: Board Review, IAHB Members
Configuration: Questionnaire Configuration, Custom Fields, Process Configuration, Manage Email Templates, Manage Local Settings, Schools, Inspection Types, Access Control, Help Requests, Map Configuration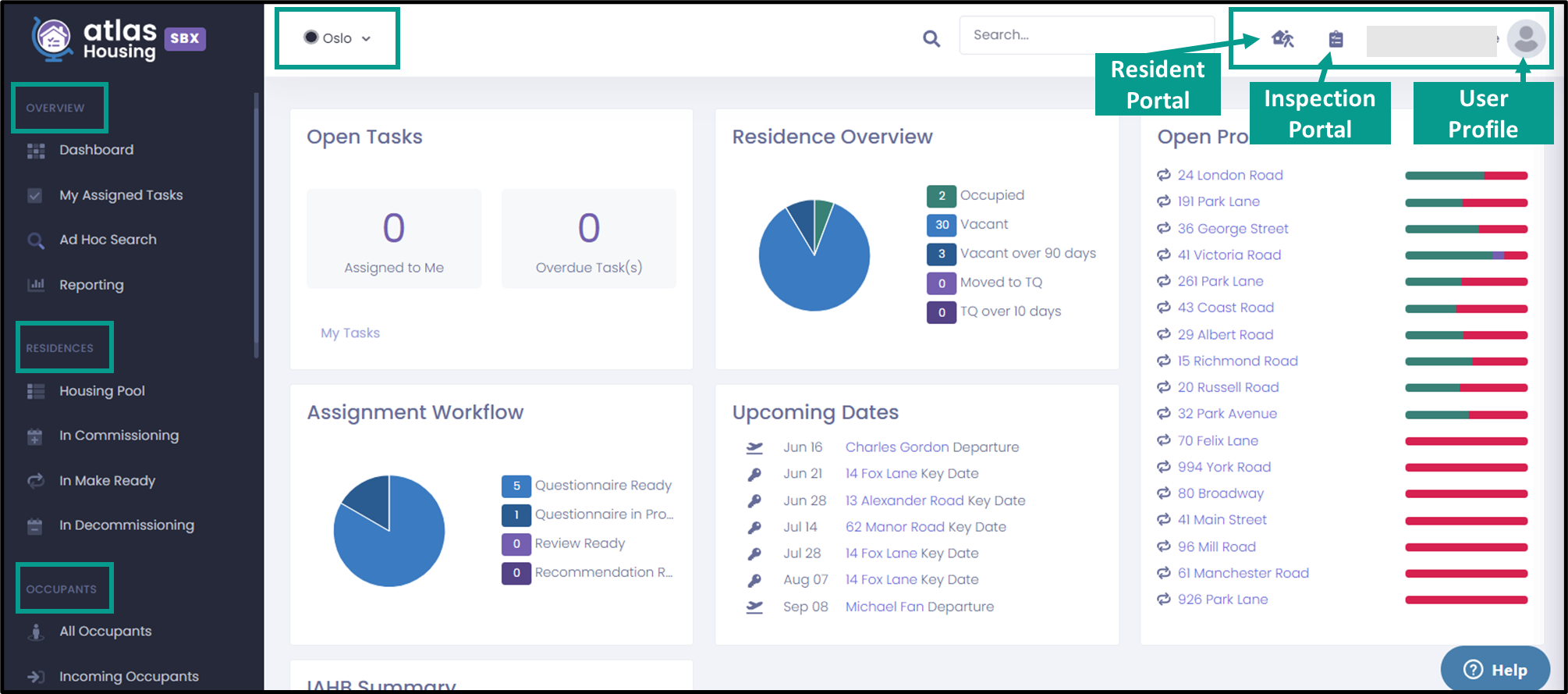 ATLAS Housing Dashboard - Main Screen
In the Main Dashboard you will find a general overview of Post's housing. This includes:
Open Tasks: Tasks assigned to Service Providers at Post; information displayed is dependant upon groups the Service Provider belongs to
Residence Overview: General Overview of the residences at Post
Open Process: Current Status of the Commissioning, Make Ready, and Decommissioning process of the residences at Post
Upcoming Dates: Important dates that could affect the Housing Assignment process at Post.
Assignment Workflow: Occupants' status within the Housing assignment process, overview of Housing Questionnaires ready to be submitted, in progress, ready for review, and ready for recommendations
IAHB Summary: Overview of completed housing recommendations and those already approved.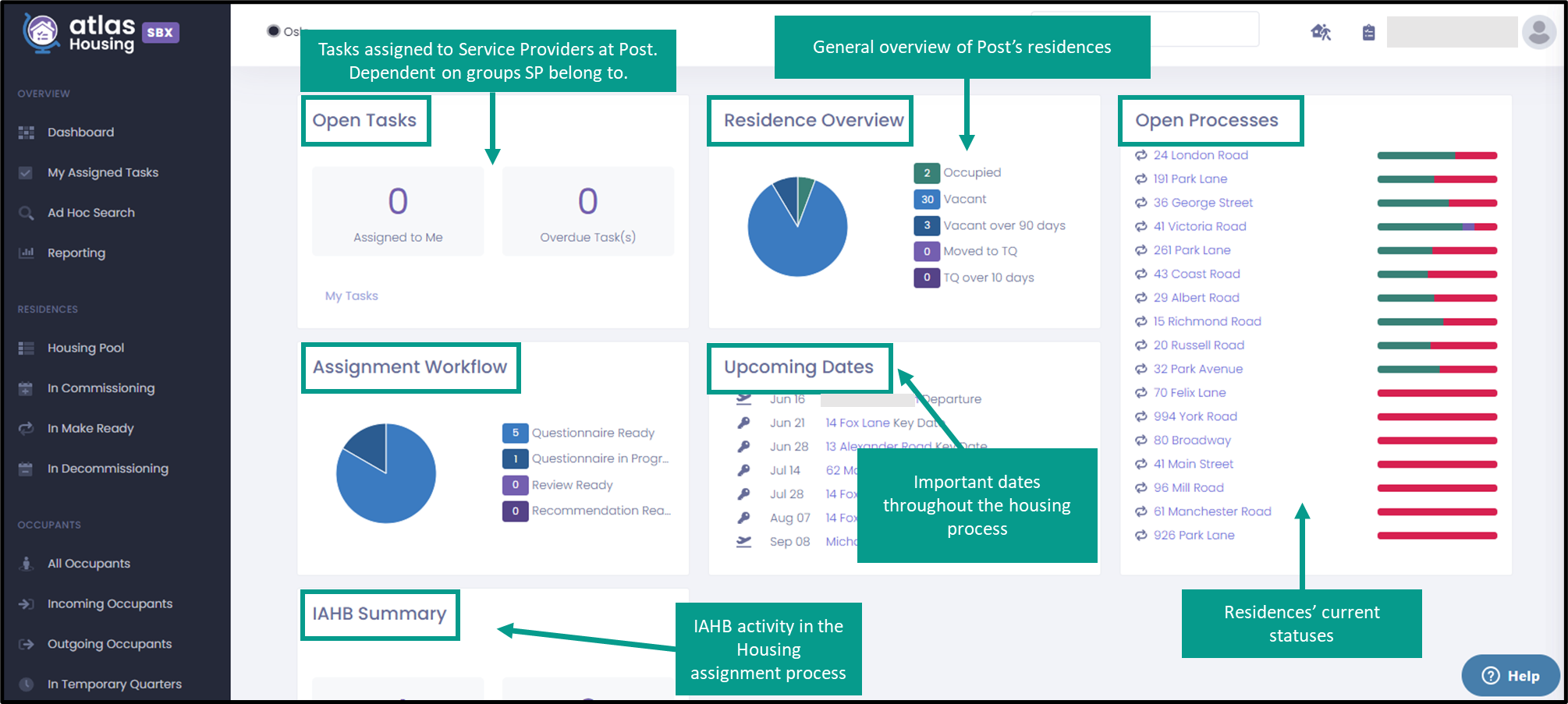 Related Articles:
Related Videos:
ATLAS Housing Informational Video
For additional help, please contact ISC at Post or ADG Support by selecting the 'Submit a request' button at the top of the page or by emailing 

adg-support@state.gov.
Visit the Global Application Portal (GAP) for the latest news and information on all the ADG's applications.