Topics Covered
Radio Assignments
Target Users
Admin
Required Permissions
n/a

Radio Assignments
Post uses Radio Assignments to keep track of who is in possession of and assigned to a radio. For each radio assignment, Administrators can specify the Neighborhood and Zone. This allows the application to place the radio in the correct Radio Check Schedule.
To view Post's Radio Assignments, navigate to Radio > Radio Assignments from the top menu bar.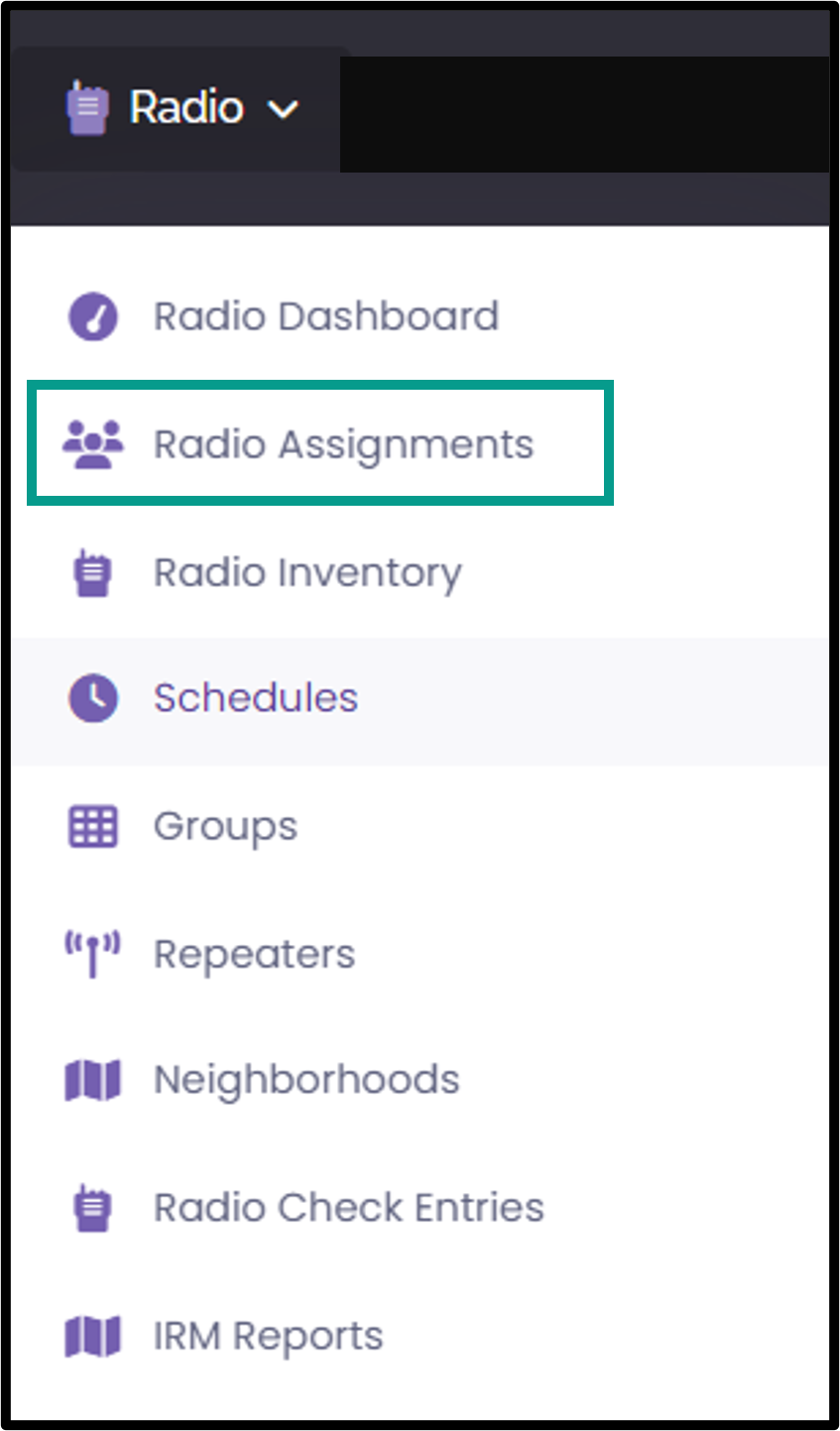 This page displays the currently assigned radios at Post.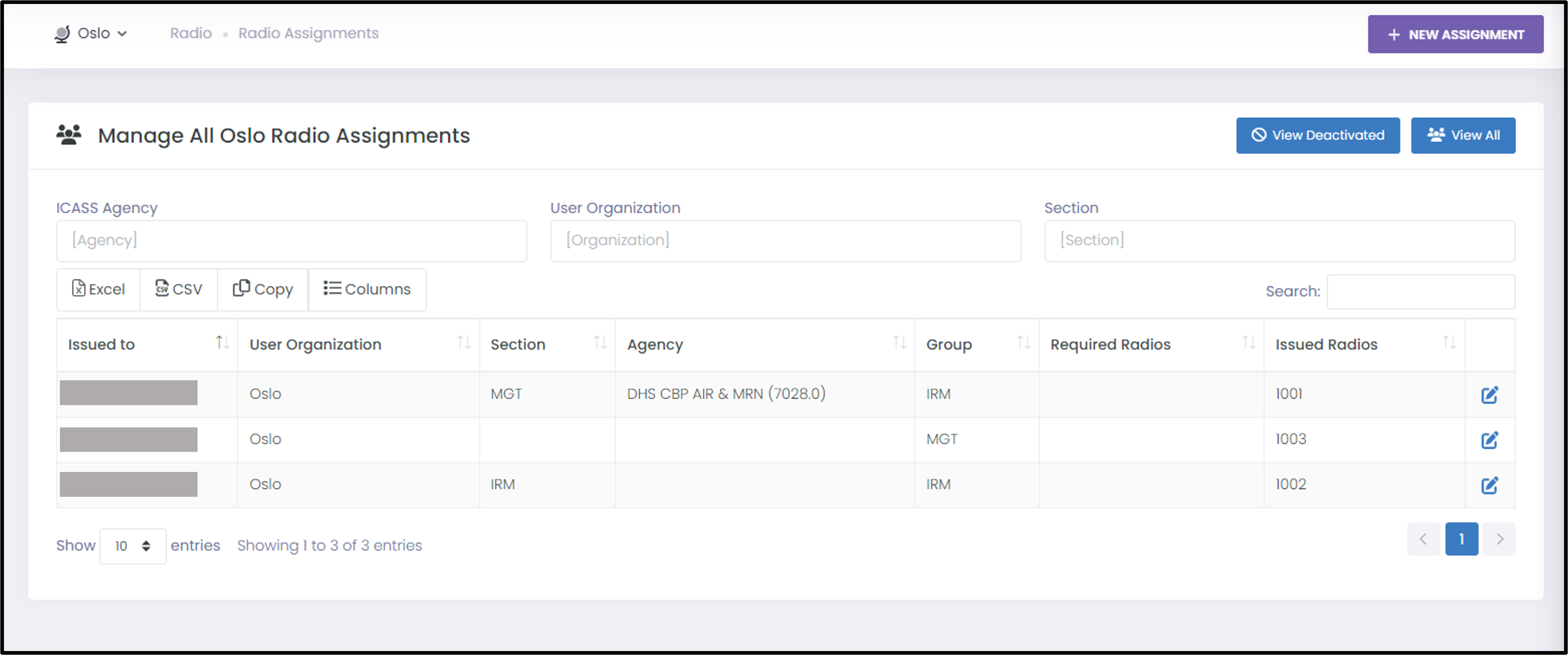 From here, you can:
View or edit a specific assignment by clicking the Edit icon.
View all deactivated radios by clicking the View Deactivated button.
View all radio assignments by clicking the View All button.
Assign a new radio by clicking + New Assignment.
Related Video: Setting Up Radio Check Components
For additional help, please contact ISC at Post or ADG Support by selecting the 'Submit a request' button at the top of the page or by emailing 

adg-support@state.gov.
Visit the Global Application Portal (GAP) for the latest news and information on all the ADG's applications.