Radio Schedules
Radio Schedules are created by Administrators. They outline when each radio check should take place.
To see Post's Radio Check Schedules, navigate to Radio > Schedules.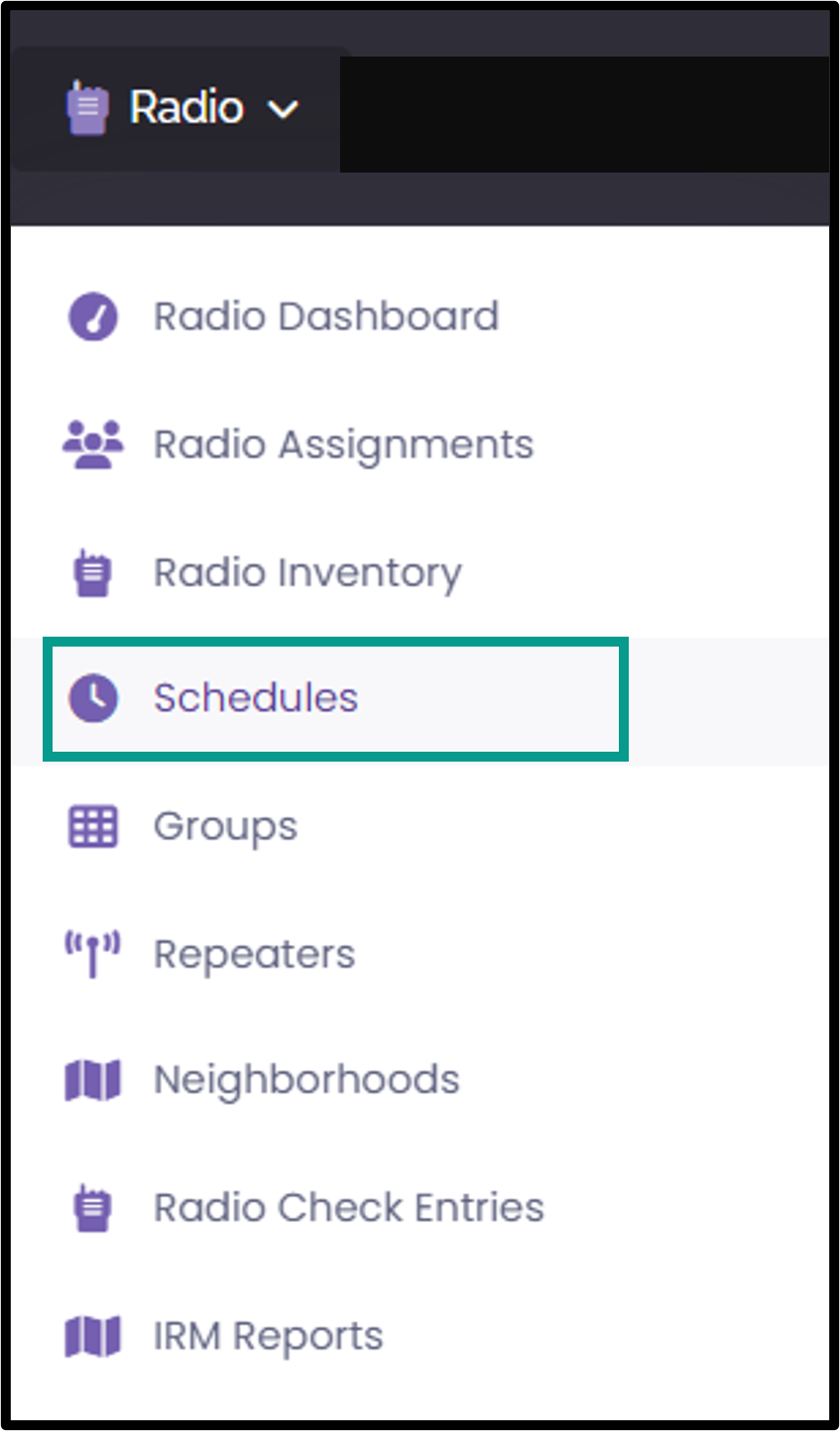 Each schedule is given an Active To and From date, a Frequency, and is assigned to Groups and Neighborhood Zones. (If Groups and Neighborhood Zones are not specified, the schedule will track all radios at post.)
When the Groups and Zones are specified, the bottom of the page will display all radios included in the schedule and the history of the event.
Administrators can also specify what percentage of radios need to be checked in order for the radio check to be considered a Success.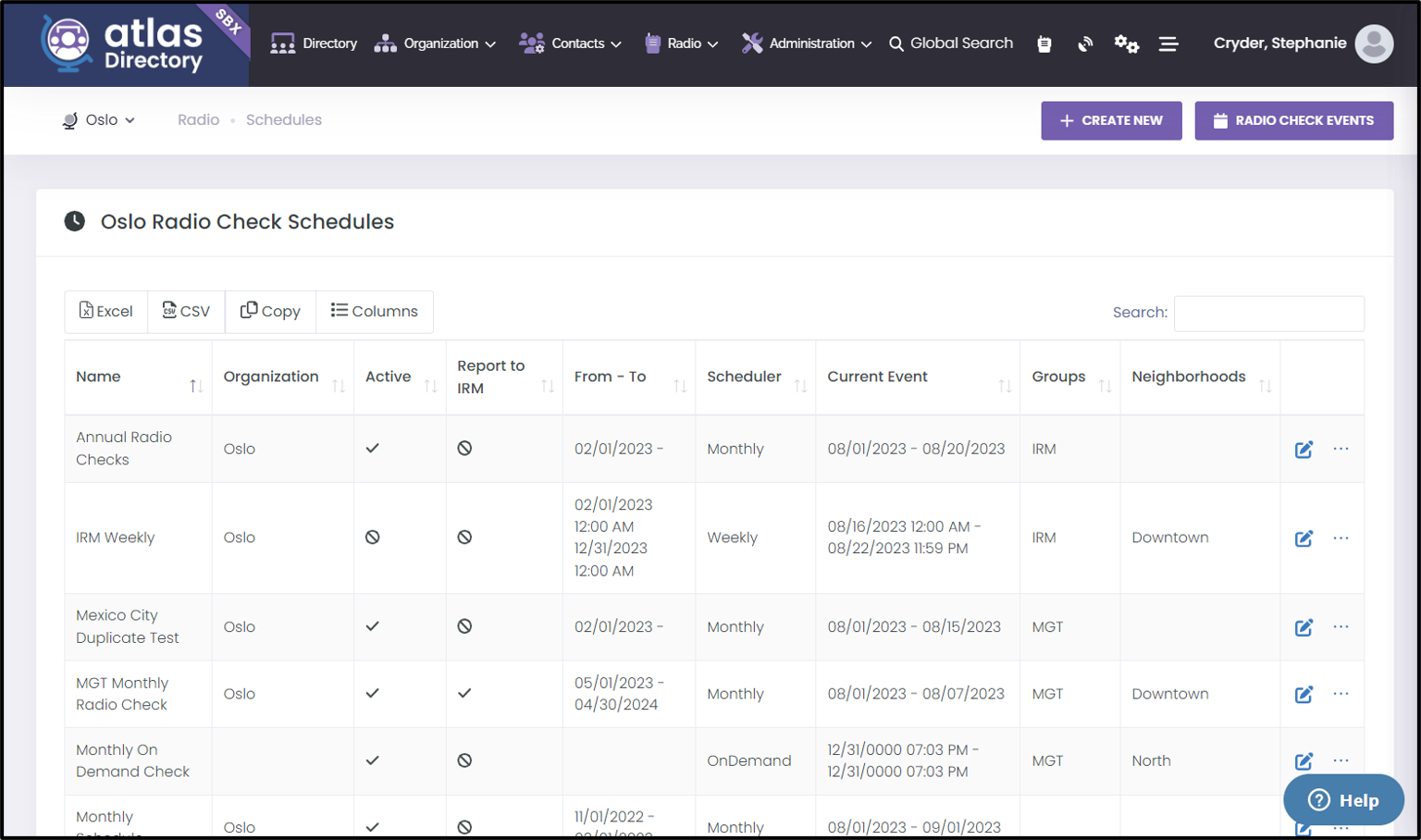 Viewing and Editing a Radio Check Schedule
To view or edit a specific schedule, select the Edit icon. This will direct you to that schedule's informational page.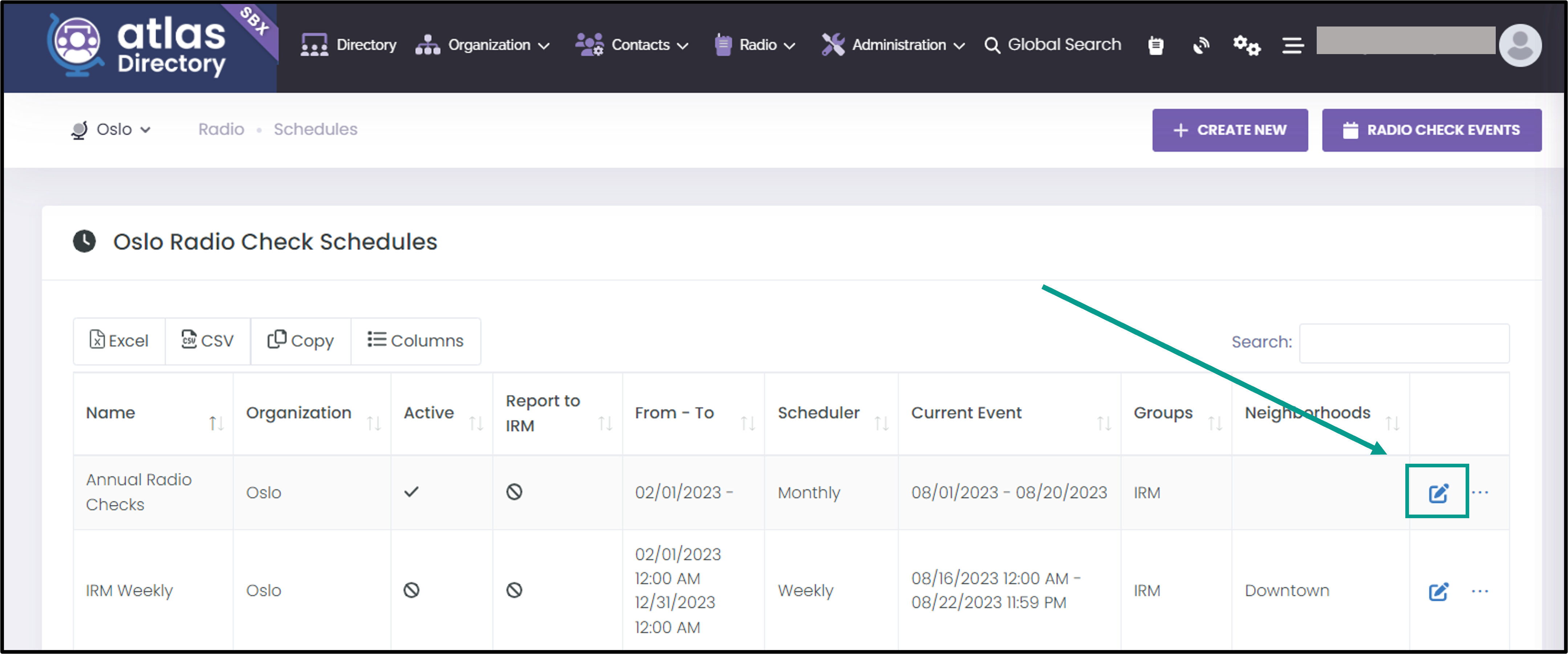 On the Edit Radio Check Schedule, you are able to edit:
The basic initial setup information
Email Settings, Radios to be included, and Event History settings
The Group(s) assigned to the Schedule
The Neighborhood(s) assigned to the Schedule
Once your edits are complete, remember to click SAVE CHANGES (5).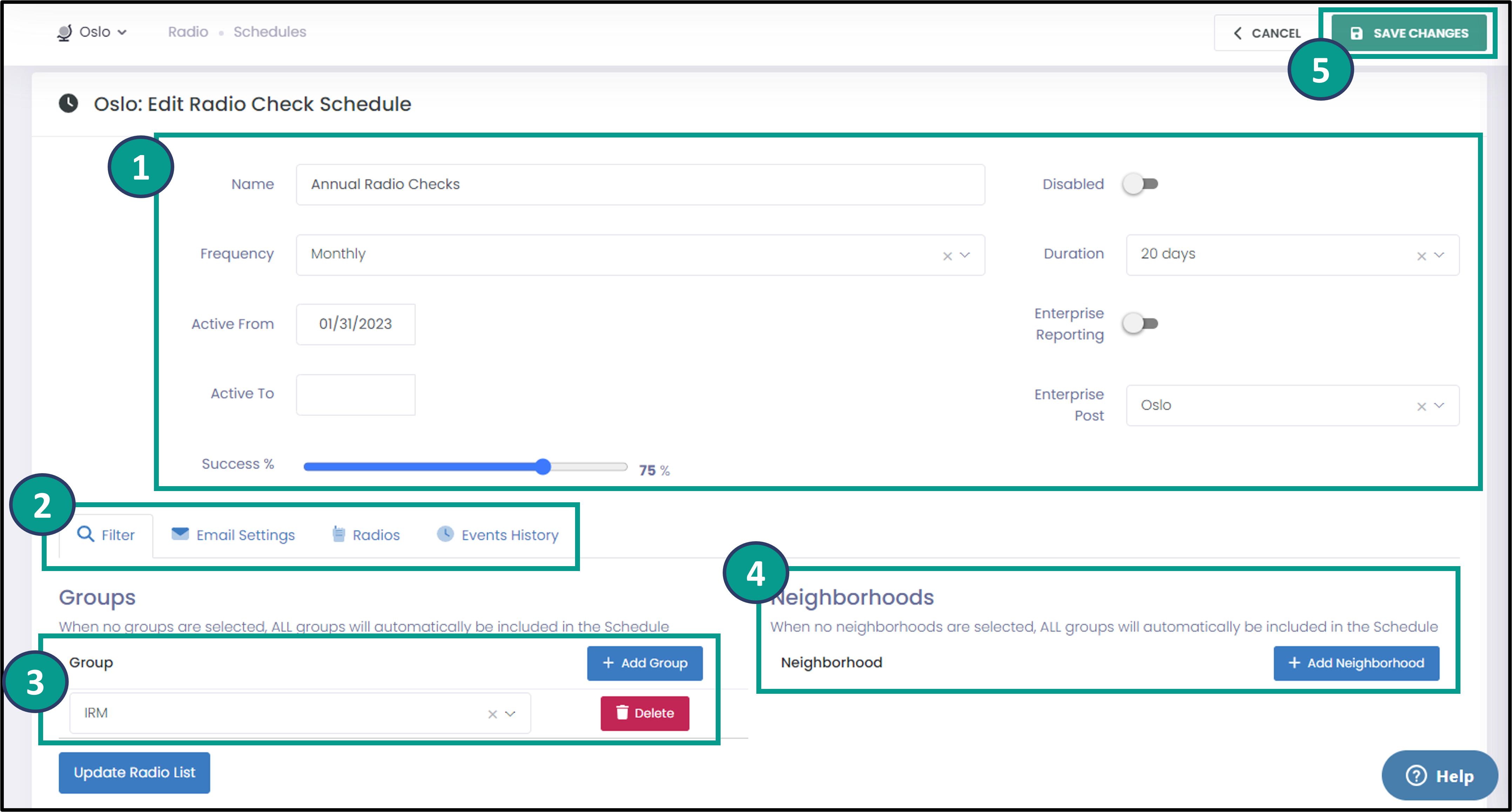 Creating a New Radio Check Schedule
From the Schedule window, click the purple + Create New button at the top, right side of the page.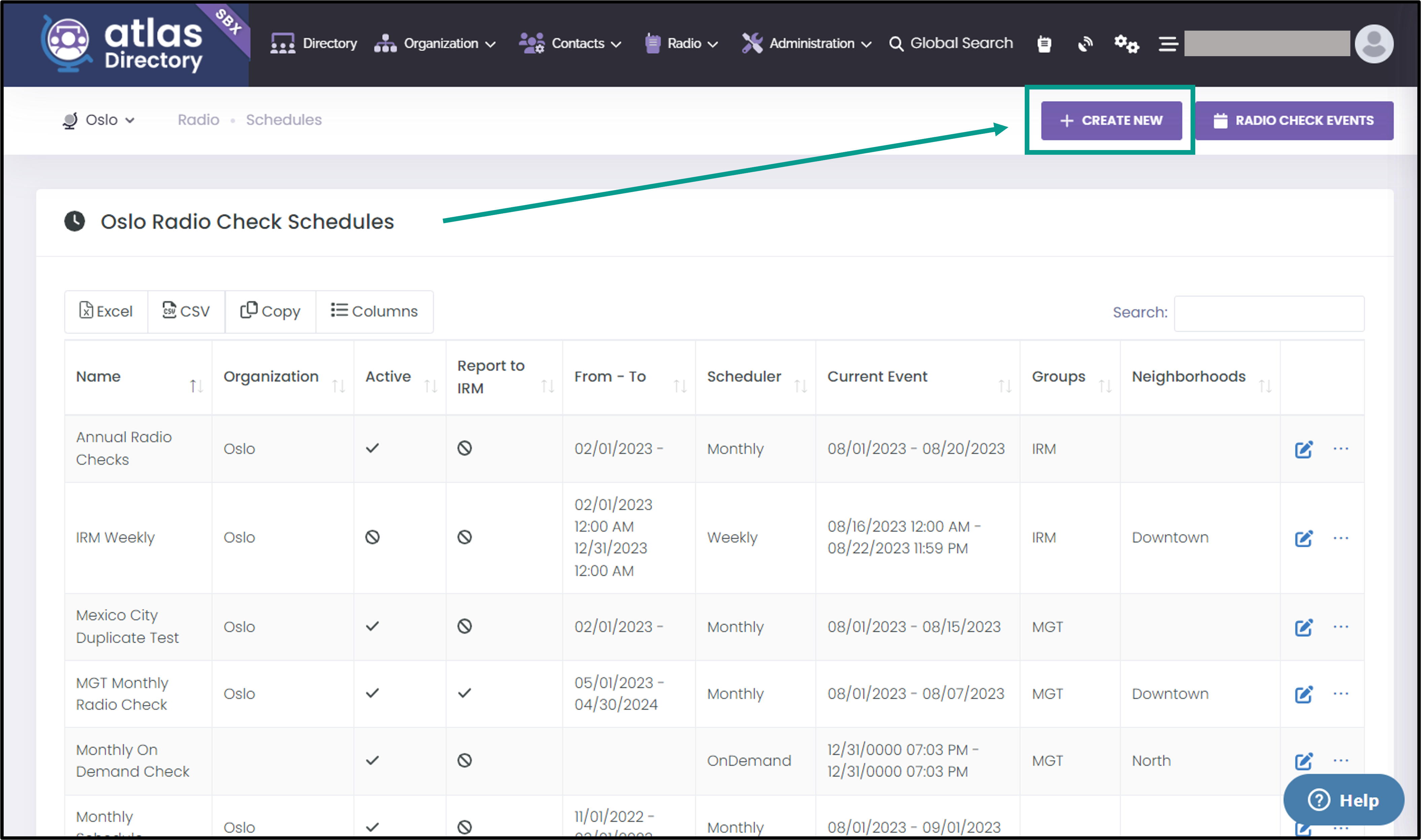 There are four tabs offering various options for setting up the new Schedule:
Filter
Email Settings
Radios
Events History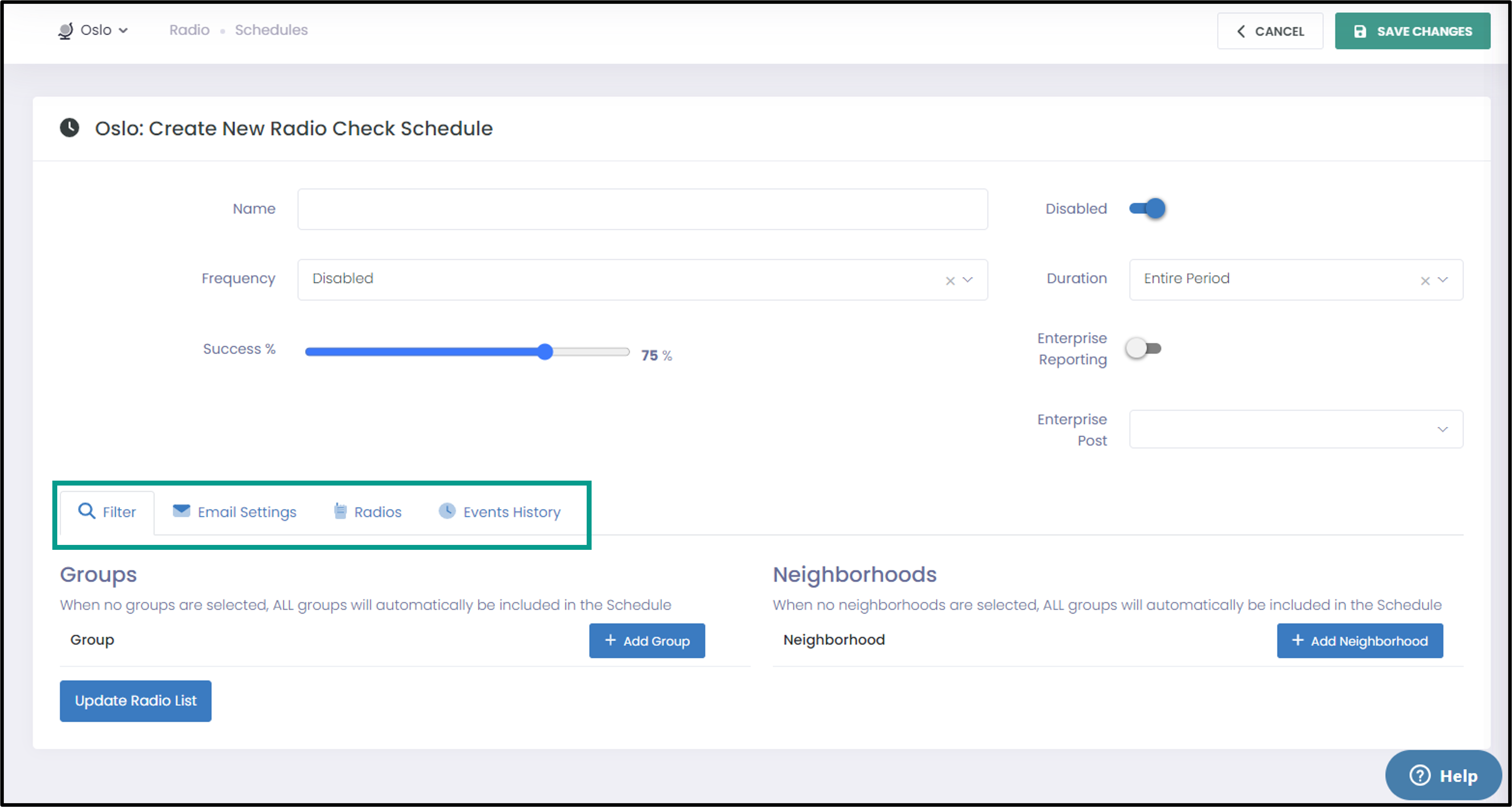 The Filter tab displays the current Groups and Neighborhood Zones being checked in the schedule and allows for edits to the chosen Groups and Zones.
The Email Settings tab allows users to create email templates when a Radio Check notification is sent out.
The Radios tab displays a list of all Post's radios.
The Events History tab lists all previous Radio Checks in this schedule.
Once the new Radio Check Schedule is configured, remember to click SAVE CHANGES.