Pre-requisites: Content Manager Permissions
Topics Covered
Welcome Text
Target Users
Content Managers
Required Permissions
Content Manager Permissions
Introduction
The welcome text, in combination with the post picture, is the business card for posts. You can easily add your welcome text to your page.
Where to Go to Add the Welcome Text
Click on Content Management at the top bar and select Site.

Once the post site opens enter or edit the Welcome Text in the Body field.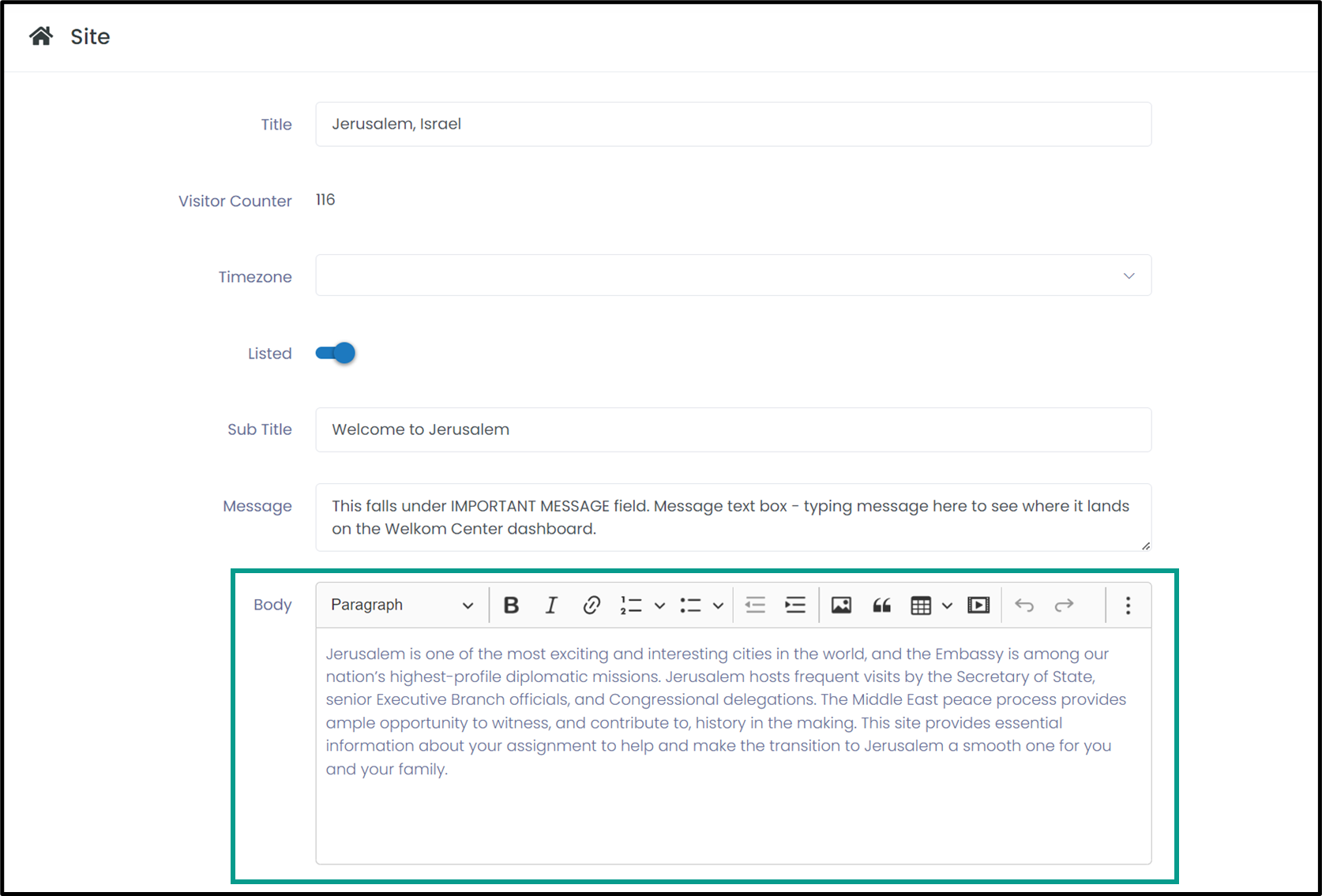 Don't forget to save your changes by clicking the SAVE CHANGES button in the upper right corner of your screen.

For additional help, please contact ISC at Post or ADG Support by selecting the 'Submit a request' button at the top of the page or by emailing 

adg-support@state.gov.
Visit the Global Application Portal (GAP) for the latest news and information on all the ADG's applications.